The beauty and cosmetics industry has been reaching new limits recently. It continues to grow as more people come out with brands and new launches at an incredibly fast pace. However, as brands and new launches increase, customer service needs to improve as well.
Customers in the industry are far more demanding and critical when it comes to these services. As a result, it is imperative that the customer service is phenomenal. After all, customer support in the beauty and cosmetics sector is always more complex than in any other industry out there.
Simply Contact and the Yves Rocher Cooperation
The Yves Rocher Cooperation is a leading Ukrainian representation of the largest French cosmetics manufacturer. They have worked with Simply Contact since 2014. This partnership has helped both of us with a series of tasks that has led to numerous achievements with the help of our innovative and effective motivation schemes.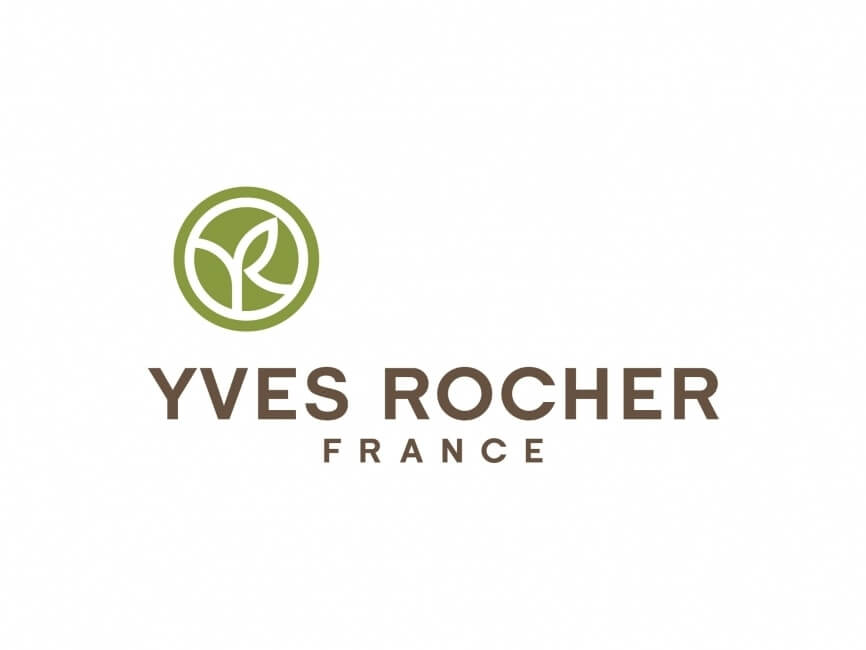 The challenge
Yves Rocher is a leading Ukrainian brand among other beauty industries. They were looking for a professional call center that could take care of their inbound and outbound calls along with order processing tasks. They needed to accomplish this to be able to provide the high level of service that their clients demanded. Along with this, they had to ensure that this was increasing their monthly sales by 10% or higher on the client base. In essence, the challenge of the project was to find a way through these means to obtain more customers, increase sales, and improve customer satisfaction.
The tasks we fulfill
When Yves Rocher reached out to us, we were ready to provide our top-notch services so we could help them achieve their goals. In order to do so, we offered to fulfill the following tasks:
We would identify the needs and recognize the problems that customers posed and provide consultations accordingly.
Introduce Yves Rocher's entire product line.
Select and communicate offers that would benefit the customer the most.
Introducing, maintaining, and increasing the loyalty of customers.
 Provide the status of the order along with delivery information. Offer the selection of alternative options if needed.
Alignment with the high standards of company service
Work to enlighten the customer until the communication has benefited them.
We attempted to fulfill these tasks while keeping the key requirements in mind. The ability to find an approach to each client, establish contact and provide trust to the company. Along with this, it is crucial to have competent speech skills and the ability to conduct a dialogue in the client's preferred language. Finally, we always make sure to have expert knowledge of the client's entire product line.
Results of the cooperation
This cooperation between Simply Contact and Yves Rocher is one that we are incredibly proud of. It is a wonderful display of what our efforts can really bring to the table. Because of our successful time working together, this partnership has remained intact for about seven years now.
Our experts at Simply Contact worked tirelessly to bring Yves Rocher to where it attempted to be. As a result of the cooperation, they were able to handle an average of 2600 outbound calls every day, have 60 agents on the line, and ultimately introduce a 10% sales conversion rate.
This cooperation has remained strong as we strive to provide the best for our clients.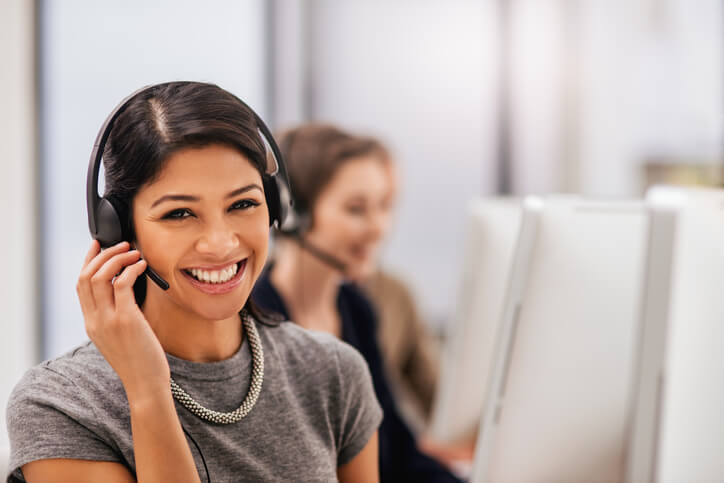 Tips on How to Provide Excellent Customer Support in the Beauty Industry
Beauty customer service may seem a little tricky initially. However, there are multiple ways in which you can provide excellent customer support. Our projects have helped us learn that these tips provide guaranteed success:
Know your service well
To be able to answer all of the customer's queries, you will have to understand the service in depth. This includes the products and services it offers, any new sales and bundles, the shipping procedures, refunds, exchanges, and so on. A good practice is to have a knowledge base and proceed based on the query or problem.
Someone on a call with a potential customer must know exactly how to answer a query, respond to any requests, and offer the right alternatives as well. We like to keep the conversation going until we feel as if the customer is satisfied with our response and knows how to take this information and get things done. A happy customer that's satisfied and clear on all matters is the ultimate goal.
Drive customer loyalty
So, why is good customer service important? Because it generates customer loyalty. This aspect is something that every brand strives for. Loyal customers are crucial for all businesses, including in the beauty and cosmetics industry. They ensure that a brand will always have someone who keeps coming back and enjoys its products.
A good practice is to attempt to drive customer loyalty through customer service. But, how will one accomplish this? Let's say you are in direct contact with a customer through a call. Since it is in real-time, you have the ability to talk about the positive sides of the brand and even offer new items or those that they may be interested in.
Along with this, even if you are able to communicate well and the customer service is satisfactory in their eyes, they are likely to become loyal. It is because the customer knows that if they run into any issues, there is a great customer service team that will help them solve the problem as soon as possible.
Be patient
When you're dealing with customers, you will have to recognize that they don't know as much about the brand as you do. This means that you will have to patiently wait for them to explain the problem and let them finish talking even if the solution is straightforward and you understand their point. At other times, customers may not be able to understand something that you are trying to explain. At times like this, patience is key. No matter how many times the customer asks, a good customer service representative will explain the solution to them again.
A good practice that experts at Simply Contact conduct are to offer a step-by-step guide as to how a customer can solve the problem in real-time. This means that you will tell the customer what to do constantly. For example, if a customer is confused as to how they can shop online, you will ask them to open up the website, select the items they want, press the confirm button, and so on while they are still on call. Always offer to do something for them whenever it is possible, for example, changing their linked emails or addresses.
Be attentive to details
In the details, you will find all the answers you're looking for. When you pay attention to a customer in detail, you may be able to understand their preferences. This is especially beneficial in the beauty and cosmetics industry as you now know what products you can recommend to them.
Attention to detail also helps with problem-solving. If you are having trouble solving a problem, paying attention to everything that the customer is explaining may help you decipher the problem at hand. Once you identify the problem, finding the solution becomes much easier as you know exactly what the customer needs.
Create a perfect customer experience
Whether it's salon customer service or beauty customer service, it is crucial for you to create a perfect customer experience. This way, your customers will look at the brand as reliable. When all queries and problems are solved in a perfect manner, you are more likely to discover loyal customers that will help the brand flourish. So, no matter what, be sure that everything is executed to perfection and your customer leaves satisfied with no problems.
Always ask for feedback
At times, you may feel as if your customer service is great, but you will never know until you hear what customers have to say. There is always room for improvement that can be accomplished through feedback. Before leaving, ask your customers to fill out a feedback form that you will email them and then wish them goodbye warmly. Feedback will help you identify what you're doing right and wrong so that you can improve your customer services accordingly. Remember that it is crucial to have good customer service in the beauty and cosmetics industry, and no one can critique you better than the customers themselves.
Summary
As the beauty and cosmetics industry continues to flourish, the expectations of a flawless team of customer service representatives come with it. In order to reach these goals and improve sales, it is imperative to do things the right way. Take the example of Simply Contact and Yves Rocher's partnership which led to the brand doing phenomenal in terms of customer service.
If you feel as if your team is underperforming, you will need to do something immediately. You can try inculcating the tips mentioned above into your team. However, if issues continue to arise, contact us. We will help turn your customer service department upside down and give you everything you need to help it succeed.
Trends & Insights
Was this article helpful for you? Share it with your friends.