Saving costs is a critical activity in businesses. Outsourcing facilitates this particular activity. However, to decide whether outsourcing can be helpful for your business, you need to look at its advantages and disadvantages. Read more to find out.
Outsourcing refers to the practice of delegating a part of your business or some specific business-related tasks to third-party vendors that offer niche services in the field. It is especially beneficial for small to medium-sized companies as it can be challenging for them to handle every aspect of it all on their own. Third-party vendors, in this scenario, can offer a helping hand at a lower cost than it would take to perform those tasks within the company.
You can find almost any kind of service being outsourced by companies from around the world. These include IT, finance, sales, marketing, human resources, customer care, quality assurance testing, business process handling, data entry, and social media marketing. Depending on your business requirements, you can choose from one of the three types of outsourcing:
Onshore outsourcing, in which businesses contract a company in the same country.
In Nearshore outsourcing, businesses outsource their functions to a neighboring country in the same region, within the same time zone.
Offshore outsourcing, in which businesses acquire outsourced services from faraway countries in a different time zone.
Offshore and nearshore outsourcing is preferred if a company is seeking to cut down costs. However, there is little benefit in onshore outsourcing because of more negligible price differences than nearshore or offshore outsourcing in countries where economies of scale and wages differ drastically.
Research shows that nearly 300,000 jobs are outsourced yearly. As of 2018, the outsourcing market was valued at USD 85.6 billion. These numbers indicate that many businesses have successfully cracked the code for optimizing their businesses with outsourcing which is why the market continues to grow.
If you have arrived at this article, you're possibly seeking an answer to the big question: is outsourcing good or bad? Read on to find out the advantages and disadvantages of outsourcing.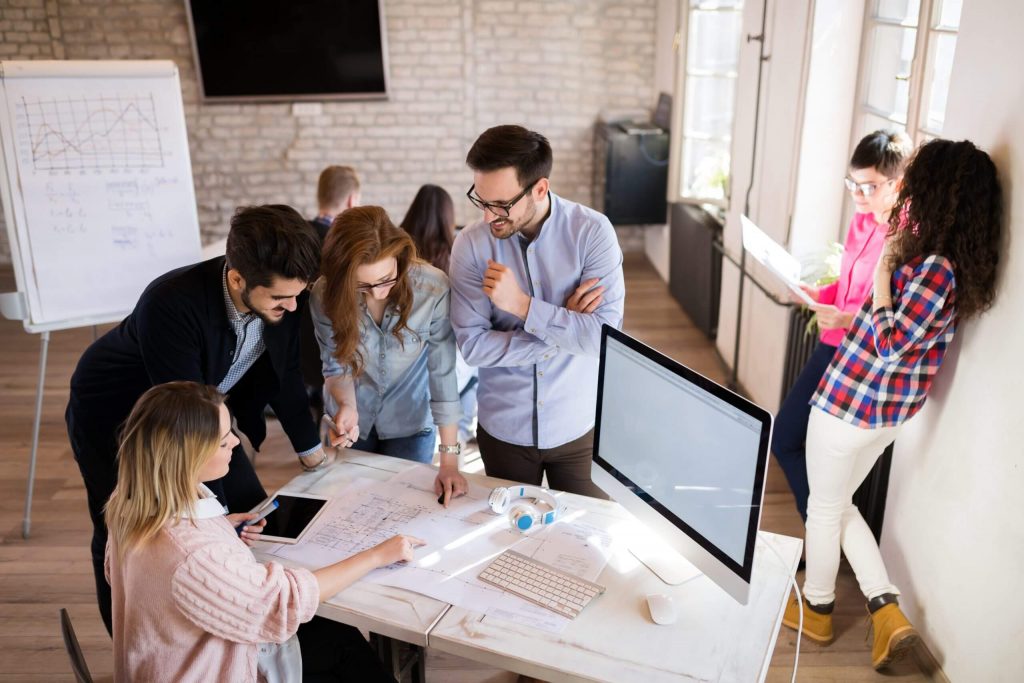 Pros of Outsourcing
Many businesses have reaped the benefits of strategically outsourcing mundane administrative tasks. If you're deliberating on outsourcing a part of your business and need reasons why outsourcing is good, some of the advantages have been lined up as follows.
1. Implement and scale quickly
When a company has to perform specific tasks for which they require new employees, they have to undergo lengthy processes of hiring. Within this process, multiple resumes are reviewed, and potential candidates are interviewed to find the right people for the specified job. However, it does not stop there as the new employee may have to be trained so to ensure the tasks are carried out with minimal to no error.
On the flip side, outsourcing can save the companies the load of the entire process by simply contacting a company that specializes in the required task area. Professionals with a vast array of experience in the field are put to work immediately. It allows businesses the ease of adding and subtracting workforce as per the workload. When the workload is maximum in peak business seasons, more employees enter the scene to get the work done without additional capital.
2. Save time and money
Outsourcing a part of your business yields better quality output for a lesser cost. Specific business tasks are assigned to experienced professionals in the field that can produce work that is more refined and completed in lesser time. The expertise of the vendor allows the outsourcing company to reduce risks and share the liability in the event of risk occurrence.
More importantly, the time and cost businesses save by outsourcing repetitive but vital business tasks can be redirected to focus on the core functions to meet their objectives and goals.
Reports by International Organization for Standardization (ISO) indicate that outsourcing helps companies cut down costs by an average of 15 percent.
As we are Simply Contact, a customer support outsourcing company, we were able to analyze our clients' budgets before and after our cooperation. We noticed that companies can save up to 70% in customer support spending as a result of outsourcing.
3. Get experts with a proven track record
Another great thing about outsourcing is that businesses transfer their tasks to skilled individuals or firms that have a niche in the specific field. If done right, experts in the outsourced company can vet the work for quality and accuracy, the judgment for which is derived from their long experience with similar work. The outsourcing company can call on their services anytime, as per their need for the duration of the contract.
4. Gain access to more talents
In-house hiring, most often than not, restricts the pool of candidates to a particular geographical region while increasing costs. Businesses that move towards outsourcing expand the collective skill set of the outsourcing company, without any considerations of geographical boundaries, and get the redundant but necessary work in a faster as well as much more efficient manner. Lack of geographical limitations means the workers are available round the clock, which saves business resources.
5. Reduce the burden on management
Delegating supporting tasks to a niche company takes away the burden of managing them and allows companies to do the work that they are supposed to do to keep the business growing.
For example, a company can hire an accounting firm to manage its accounts and finances instead of having an accounting department in its own company. Now, the outsourcing company has one more minor business administration task to worry about as the financial record tracking, bookkeeping, payroll management, invoices, and salaries are handled by an outsourced vendor.
Producing the same work within the company can be relatively resource-exhaustive and time-consuming as it would require dedicated teams to do the job and managers to oversee the team to see if the work is being performed correctly or not.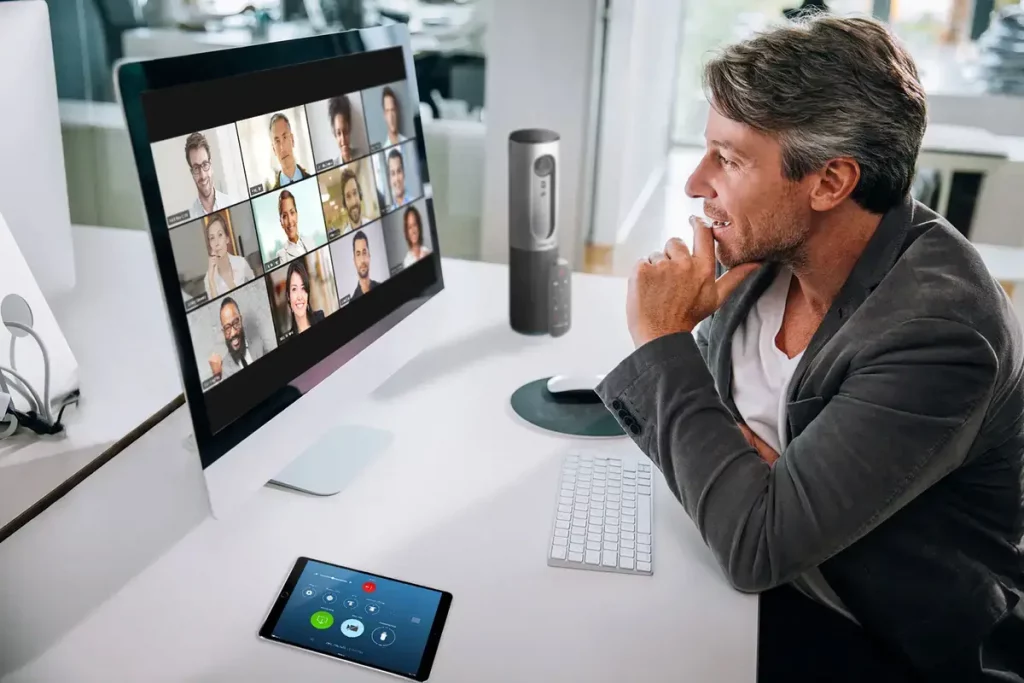 Cons of Outsourcing
It is unlikely that a particular business practice is free of all defects and disadvantages. Although outsourcing has many advantages that can be leveraged by businesses, there are many reasons why outsourcing is bad. Nevertheless, business owners must acquire and assess both sides of outsourcing to make informed decisions.
1. There is no total control
Parts of the business operations that have been assigned to the contracting company become entirely under their control. The monitoring and performance of the functions are also part of the package for them.
Outsourcing companies can be held liable and accountable for the decisions made by the contracting company on their behalf. As the risks are shared, outsourcing companies can get hit with lawsuits if it ever comes to that. Therefore, it is vital to vet the contracting company properly and ensure that you can trust them thoroughly before handing over the business functions.
A better practice would entail putting down the terms and conditions of both sides in a legal agreement. The agreement should define what actions or penalties can be applied in case of mishaps or faults.
2. Possible communication problems
As it has been said, communication is key to the success of any venture. This is an area that many businesses and outsourcers are likely to struggle with. Many companies tend to outsource work to different regions. The cultural and language difference is a significant hurdle to overcome on both sides. As both parties are communicating remotely instead of in person, it leaves much room for assumptions and unmet expectations as it can be challenging to clarify each and everything.
To reduce the communication gap, the use of technology such as instant messaging, video conferences, audio calls, or a blend of all of the aforementioned can prove to be fruitful. Collaboration tools that facilitate remote teams can be employed. For overcoming language barriers, businesses can outsource work to regions with a common language, e.g., US-based companies can reach out to professionals who can communicate fluently in English in India, Pakistan, Bangladesh, and so on.
3. Risk the quality of service
The goal of contracting companies is to make a profit through their services rather than producing quality work. This does not mean that these companies cannot create good quality work but that their standards of work may not align with the outsourcing company. Quality control does not come easy with outsourcing. Despite all the benefits of outsourcing, quality can be a significant risk.
To reduce the likelihood of quality issues, communicate your expectations as precisely and clearly as possible about what and how you would like the work to be done. Review their work and offer feedback if anything is to be changed. Conduct regular meetings to keep track of the work and to rectify any possible mistakes as early as possible.
4. It can negatively affect your corporate culture
While the practice of outsourcing is loaded with benefits for the business, it can negatively impact the work culture within a company. Employees are crucial to business success. Outsourcing of tasks can create a fear that they may be replaced or the company no longer needs them. Additionally, it can disrupt the workflow as employees cannot communicate with outsourced vendors if the need arises. They would have to go through several steps in the chain of command before the problem is addressed.
Before outsourcing, assess all aspects, including its impact on employees. Is outsourcing good or bad for your company culture? If you have decided on outsourcing, discuss the decision with your employees and ensure them of their position in the company. Communicate how the workflow can change and how to go about it to reduce any resistance.
5. You disclose your intellectual property to a third party
Employing outsources involves the transference of intellectual property, including information critical to business success, e.g., trade secrets, data, inventions, processes, and so on. Sharing of data can risk the privacy of concerned personnel. Outsourcing is accompanied by risks of losing confidentiality and compromising sensitive data.
Perform a risk assessment to weigh the cost of risk to intellectual property and check if the risk exceeds the benefits of outsourcing. Conduct background evaluations on vendors to ensure that they can be trusted with your intellectual property. Take appropriate protection measures for your intellectual property. Consider the objectives of outsourcing and only share information that is necessary and sufficient to allow the vendor to do your work.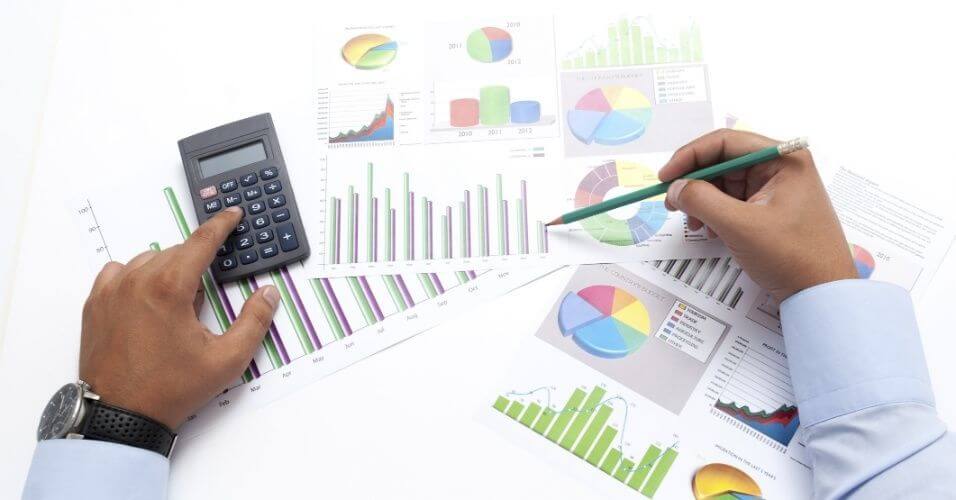 Should You Choose Outsourcing or Not?
Numerous factors such as the size of the business, requirements, workload, risks, and type of service come into play when deciding on outsourcing. Business owners have to consider whether the benefits of outsourcing outweigh its downsides. Outsourcing has served millions of businesses in reducing costs and offering niche services to support them by lending their expertise. Quality of service varies by vendors as well. Many companies have transferred their customer services to offshore outsourcing companies and have seen growth by diverting their resources to their core businesses.
If you are looking for a quality-driven contact center to deal with your customers, Simply Contact can provide you with just that and beyond according to your business needs. Get in touch with Simply Contact today to enhance your business. To know more, visit their contact us page.
Business Tips
Was this article helpful for you? Share it with your friends.