For telecom customer service, communication, especially between clients and providers, isn't always easy. The lack of communication can damage the impact of the company.
A few companies don't respond to their customers' calls timely and keep them on hold. Or many times companies add incorrect charges to the bill. These little wrong steps are performed in telecommunications call centers to affect the customers' experience. 
If customers experience something terrible, chances are they'll get angry and not return to the company ever.
According to research, 49% of consumers do not tolerate a company's bad experience more than twice or thrice. According to another research, 66% of customers switch their brands due to poor customer service.
So, your brand should try to develop strong relationships with the customers. Staff should learn communication skills. And the company should keep providing top-notch services. These things are key to a telecommunications call center's success.
Hence, a need arises for some unconventional measurements. These measurements can improve communication with customers. For this, many companies are working on their downtime and trying to keep the customers updated. Many brands understand how good communication can enhance their customer trust and satisfaction.
So, if you also want to retain your customers, you need to work on telecom cust svc. This article will explain why telecom customer service is important, how you can get its advantages, and what are the ways to improve it.
Let's begin!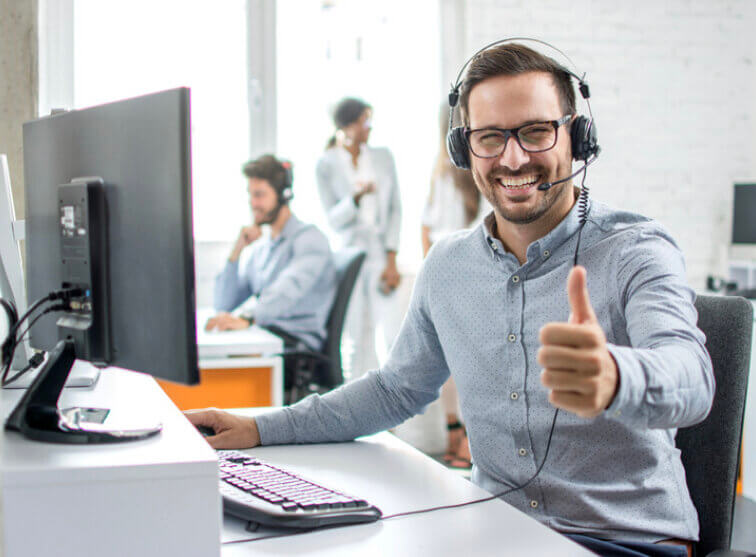 Why Delivering a Perfect Customer Experience in Telecom Is Challenging
Before proceeding on, it is crucial to crack out why a good customer experience is tricky for telecom service providers. There are different reasons behind this difficulty. The primary reasons are:
Growing complexity
As technology is evolving, the telecom industry is also becoming complex. Now, they need to manage Tv, broadband, mobile, and data services along with the associated hardware. As the number of services is increasing, the chances of errors also go up. This increased complexity has put a lot of challenging responsibilities on the operator.
Price pressure
There is fierce competition in the telecom sector. Each organization is aiming to provide better services at the lowest possible price to maintain an edge over its competitors. Churn is a major issue, so you would continually need to maintain pricing and quality for customer loyalty.
Demanding consumers
As everything has grown, so have the customer's demands. Now they want quick and reliable solutions for all their problems. Slight negligence of your company can have a far-reaching impact as people take on almost every issue on social media.
Therefore, it is now quite critical to fulfill all customers' requirements and maintain positive feedback.
Why Is Customer Service so Important
Customer service is a basic driving force of any business. Therefore, every company must include a customer support department. After all, this department creates the company's direct contact with its customers.
Many times companies consider that good customer service boosts sales. In reality, customer service is much more than this. It assists you in understanding what your customers think about your company. Moreover, it also helps in developing customer loyalty.
The following are the reasons that make customer service crucial and most significant:
Good customer service can escalate your revenue.
The more happy your customers are with you, the better your reputation will be.
Customer Satisfaction will retain your business relations.
Better customer care decreases churn (amount of customers that leave after purchasing).
Your employees' happiness is also dependent upon the customer's happiness.
Improved customer sentiment strengthens the company's culture.
A positive customer experience can boost brand awareness.
Valued customer service unites the goals and streamlines the processes of your whole organization.
The longevity of your business relies upon customer satisfaction.
Positive word of mouth from your customers will generate more referrals.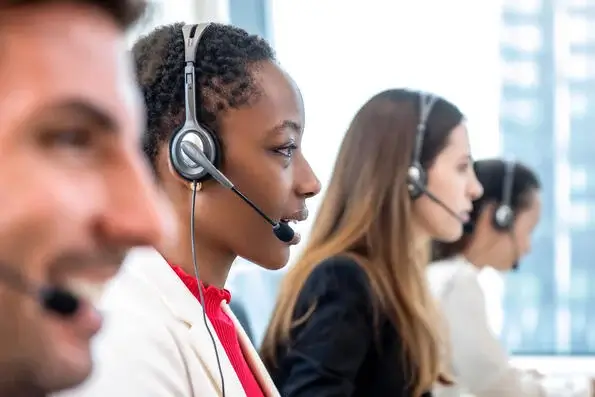 The Customer Service Importance in the Telecommunication Industry
As we have discussed, delivering great customer service is crucial for every company. Here, we are particularly discussing telecom customer service.
Customers' involvement is the core of building business relationships in the telecommunication industry. Fast and efficient customer service helps in long-lasting business relationships.
It is a well-known fact that to gain customer loyalty, you must respond to their needs to get satisfied. Trust can only be acquired through customers' satisfaction. In the telecommunication industry, positive telecom customer service is integral to earning revenue.
The experience customers have with your company is going to be a mobile advertisement. Telecommunication companies are not like retailers. Telecom companies offer services, not products. So a telecommunications company can prove itself by its customer service. Every telecom's customer service will differentiate them from its competitors.
Benefits of Customer Satisfaction for Telecommunications Operators
Good customer service helps the telecommunication company and staff in many ways. If the customers get satisfied, the operators benefit in many ways.
Some of those are:
Boost customer loyalty
A business holder always wants to repeatedly receive the customers, their friends, and their families. It only happens when a company provides satisfactory customer service to the customers and develops customer loyalty in return.
According to a study by Bain & Company, your profit will add up to 25% to an astounding 95% simply when you hold on to five extra customers more than your existing ones. But, according to Gartner Group, 80% of your future money will come from 20% of your current customers.
So, a company must try to boost its customer loyalty. Customer loyalty will increase the company's reputation and then revenue. The exerted effort of the operators will pay the company back in the long run. 
Below are some of the ways to boost up the customer reality:
Deliver Freebies to Repeat Customers
Hold Contests
Send Email Promotions
Provide Premium Membership Programs
Offer Customer Discounts
Give Gifts for Referrals
Upsell and cross-sell opportunities
When customers receive a positive experience from your telecom company, they will purchase more services from you. Additionally, they will recommend their family and friends.
According to a UK study, 74% of UK adults avail themselves of the services of the brand they love. But 69% of customers will contact a company that treats their customers positively and courteously. 
When a telecom company covers the customers at every touch-point, their trust becomes stronger. Eventually, upsell and cross-sell opportunities will be increased.
Bolster business growth
A good customer has a direct connection with business growth. When a customer buys something right at your brand, they feel happy to visit you again and again. Moreover, your exemplary customer service helps you in understanding your customer's requirements. This understanding then improves your services more.
If you explore the customer's requirements from the inside out, your services will differentiate you from your competitors.
Identify communication bottlenecks
Traditionally, there were only a few ways that helped the customers interact with companies. Now there are many other ways. Customers can interact through mobile apps, social media, text messages, websites, social media, live chat, and face-to-face.
Every customer doesn't like the same way or even the same hour of connection. Even many times, a few customers don't like any of your provided communication methods. You should be prepared for everything and offer every possible way of connecting to your consumers' needs.
Many customers like to contact your brand by using one or more ways, like a phone or social media. You just need to ensure your customer's satisfaction, regardless of what means they are using.
Always try to promote customer feedback as it will help you assess where your staff is lacking in communication and how you can improve it.
The above demonstration is an indication of how telecom customer service can be beneficial for your company. The companies who are working on their customer services are getting satisfactory customer reviews. These reviews increase customer lead, And the revenue also increases which benefits the company and its staff.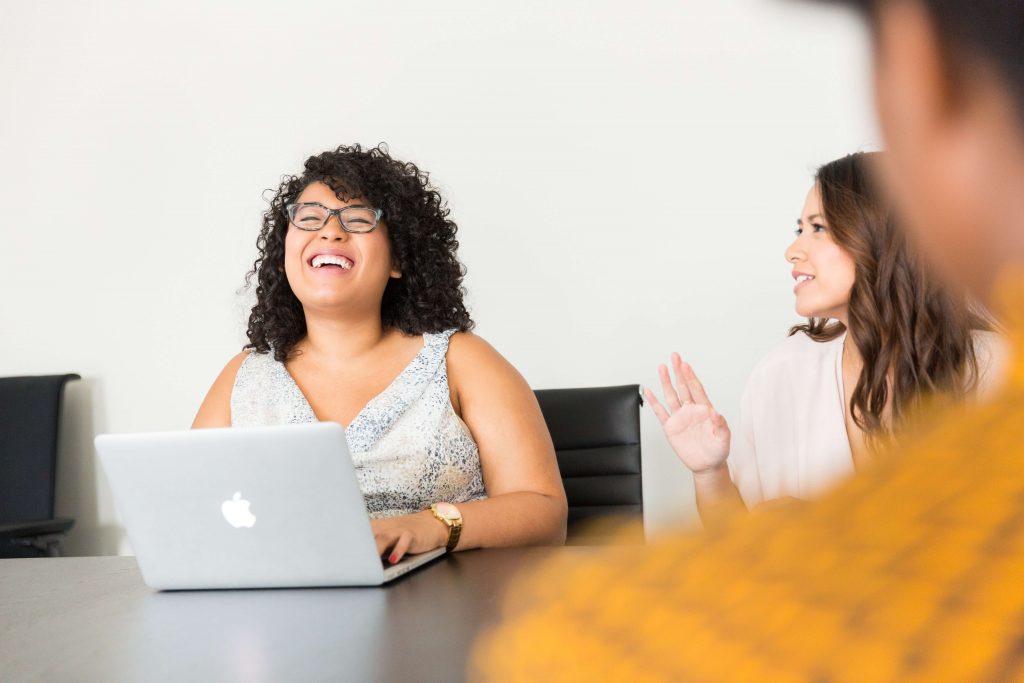 How Telecom Companies Can Meet Customer Needs
If you are running a telecom call center and want to ensure remarkable customer service in telecommunications, follow the given suggestions.
Satisfying customer needs as soon as they arise
Telecom operators must try to understand their customers' needs. The staff has direct contact with the customers so train the staff to meet the customers' demands.
Do the research or conduct surveys to explore what are your customers' requirements. In this way, you will be able to meet their expectations. Keep evaluating what kind of services your customers expect from your telecom company. Add the products according to every age group and location.
Train your frontline employees to quickly resolve the customers' queries, needs, and issues. Making the customers wait for longer makes them annoyed, and often they feel devalued. So, developing a habit of entertaining the customers as a priority can push your company to success.
Solving problems before customers find them
You can simply win customer satisfaction by adopting a proactive approach. Solving problems before they even realize it will always keep them trusting you unwaveringly. So whenever a customer files a complaint, you should see things in depth at the backend to discover an underlying cause. If the problem is not addressed timely, troubles will be summed up.
Provide multi-channel support
The telecom sector has digitized the world, but it is still struggling to provide support via online channels. In contrast, the other world has moved on and discovered new horizons of reaching customers via social media.
Customers know how things have been simplified through digitization. So it is time for the telecommunication sector to provide multi-channel support.
If you want to explore more about multi-channel support, click, Building a Multi-Channel Customer Service Strategy.
Quick solution to issues
Face-to-face mee-ups are not possible every time. So, the variety of service options creates complexities for the customers. Fast customer service makes the customers happy and satisfied.
If they raise a query, quickly provide them with the solution. When the customers realize they are being heard, they develop trust in your company. This trust can work wonders.
So, try to provide in-time order fulfillment, invoice, service configuration, package subscriptions, etc.
Authorized agents
Training your customer service agents will improve the quality of service. Better service quality will, in turn, bring customers loyalty and retention. Practical training will equip your agents with all the problem-solving abilities. Thus, there will be a decrease in complaint return calls and an increase in positive feedback.
Summary
In this article, we have covered why customer support for telecommunications companies is vital. And how it can facilitate a telecom company in its growth. Moreover, we have also elaborated on some valuable ways to meet the customers' needs. Hence, you can also follow these tips at your telecom call center. These tips will make your telecom cust svc better than your competitors.
The right telecom customer service will lift your telecom company's sales. People will buy more of your software and avail themselves of more services. If you are still confused and worried about your telecom call center, contact us. Simply Contact will increase the quality of your customer service—exactly the way you want.
Business Tips
Was this article helpful for you? Share it with your friends.