When a customer's expectations are not satisfied, it is considered bad customer service. For example, delays, system automation that makes accessing a human agent difficult, and repeated information are signs of bad customer service.
When consumers believe they are dealing with someone who does not know what they are doing, they become irritated. Therefore, customer communication is essential for excellent customer service and enhanced brand loyalty.
People have preconceived notions about how a corporation will treat them. So it's bad news if your customer service is not up to par. Customers who have had a bad service experience are quick to vent their frustrations on social media. The message is clear: in today's digitally connected world, you can't afford to ignore these annoyances.
If you ignore a customer, they become uncomfortable. Inefficient corporate processes and communication strategies might cause a slow response to client requests and concerns. When a customer feels their time is being wasted, they become annoyed.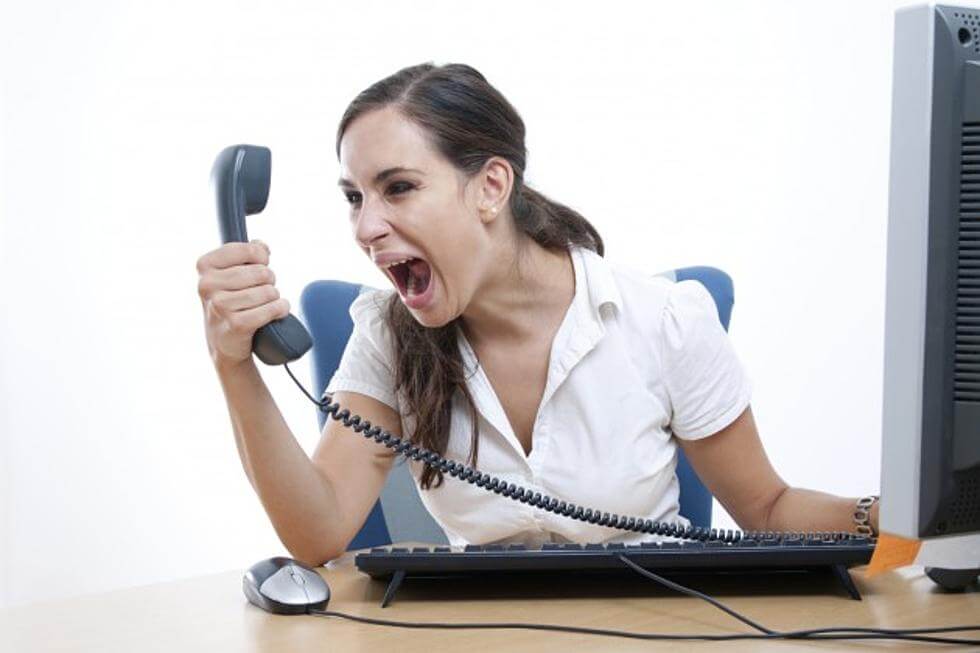 Preventing Bad Customer Service
Poor customer service may result in the loss of new customers, reputational damage, higher personnel turnover, and revenue decline. In addition, customer acquisition is costly; instead, focus on customer retention. So, while businesses (and customers) are like snowflakes, they are all unique.
Asking yourself these difficult questions and acting on your answers is a common beginning point for change.
Do you have any idea what you are doing?
Is your team capable of adequately resolving your customers' problems?
Is your team educated on how to provide a positive client experience?
Are they aware of the procedures to take in the event of a customer service issue?
Who should join involved, and what should they do if they encounter a problem they don't know how to solve?
Are you able to communicate?
Do you follow the adage, "Ask, Listen, Deliver"?
Is your staff effectively communicating the information needed to fix any concerns the customer may be having?
Are they taking the time to listen to the wants and concerns of their customers and responding appropriately?
Are you quick to respond?
How long does it take for your consumers to receive a response to an inquiry?
Is there any way to know if they're getting an answer?
Do you have procedures in place to respond to and satisfy varied consumer types?
Whether a consumer contacts your firm over the phone, on the internet, or in person, the first interaction with them must be favorable. If customers frequently call your firm, make sure your receptionist is friendly and educated about the industry. 
Also, avoid automated phone recordings with unclear options wherever feasible. If clients are likely to find you on the internet, make sure your website is appealing, user-friendly, and, above all, accurate. Finally, if you encounter consumers in person, greet them with a smile and an offer to help them right away.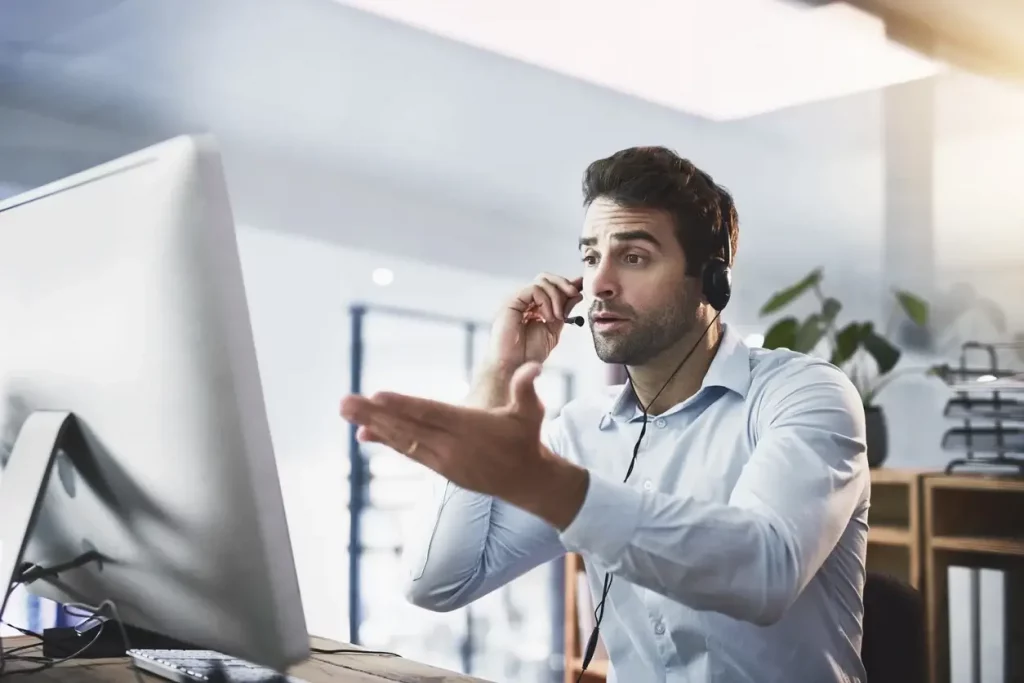 Ways To Fix Bad Customer Service
Do not mislead with wrong information
Although it may be challenging to deliver terrible news, most clients appreciate obtaining accurate, detailed facts upfront, without any sugar-coating or promise you can't keep. You will appear deceitful and untrustworthy if you mislead your customers or keep them in the dark about critical matters.
Show utmost respect to your clients
Failure to treat your clients with the utmost respect may jeopardize your professional relationship. For example, canceling appointments at the last minute or appearing distracted when speaking with them may convey that you are too busy and don't value their time. As a result, make an effort to pay attention to your client's requirements and treat them as you want others to treat you.
Return messages as soon as possible
When a consumer approaches you, whether in person, over the phone, or via email, the cardinal rule of good customer service is to follow up. Returning voicemails late or failing to respond to emails means that the consumer is unimportant to you.
Listen to what they have to say
It doesn't mean you're a good listener just because you sit calmly on the other end of the telephone while clients talk about their problems. Of course, you must pay attention to what they say, but you must also respond if the situation requires it, and you must absorb the information to remember the conversation.
If you don't react appropriately to an exchange, or if the next time you talk, you've completely forgotten what a client said, you'll give the unpleasant impression that you don't value their business.
Don't suffocate them
While showing clients that you care is crucial, you should balance your efforts with professional civility. To prevent making clients feel harassed, phone calls, for example, should be limited to a minimum. Remember that your clients are most likely busy people who are paying you to handle their business. Unless they directly want it, don't overburden them with details.
Exude self-assuredness
Have you ever had the feeling that a customer care representative was not exceptionally knowledgeable about their company's products or services when you dealt with them in person or over the phone?
But unfortunately, this is happening very frequently. To be fair, no one can expect every employee in a firm to know the answer to every inquiry regarding every product or service right away, but remember that a simple "I don't know" is never an acceptable response when dealing with customers.
Instead, try to explain and commit to returning to them as soon as possible after some research. The consumer should not feel that staff are ignorant or that the company's lack of training has resulted in an insecure workforce. All staff at all company levels, from lower-level employees to leaders, should exhibit confidence in every engagement with clients.
Always remember that the customer is always right
If you have ever worked in customer service, you know that the classic saying "the customer is always right" is not entirely true. Once in a while, everyone has unpleasant customers or clients who tend to make very absurd requests.
While you should not feel forced to comply with every bizarre request a customer makes, you should make every attempt to deal with disgruntled customers calmly and tactfully. For example, it is never ethical to tell a customer that he is entirely wrong or accuse him of lying.
Loads of money
Some clients may be ready to put up with an occasional unanswered phone call, a nasty receptionist, or a canceled meeting. Still, no one will tolerate you taking advantage of them financially.
So stick to your word if you've given a price or a fee. Following through on your financial commitments can go a long way toward persuading your customers that you are trustworthy. Hidden costs or unexpected invoices, on the other hand, will make you appear untrustworthy.
Instead of working against your clients, collaborate with them
Customers will always be dissatisfied with companies that establish policies that force the customer's hand. Long-term service contracts, for example, frequently include exorbitant termination fees and other anti-consumer terms in the tiny print.
If your standard policies make the customer feel like you've imprisoned them or put them in a situation where you can milk them for fees, they'll conclude you don't want to work with them and will look for a better option.
Experts that know everything there is to know about your products and services are employed by an excellent outsourced support center. As if they were a part of your organization, they will confidently answer consumer questions.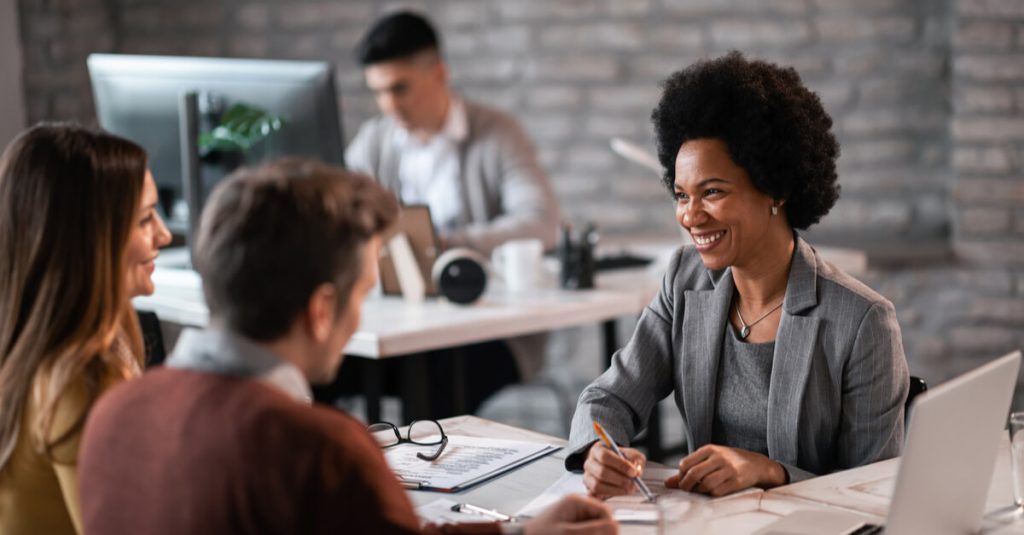 Conclusion
In addition, they will quickly develop an emotional connection with clients, and win their trust and loyalty if they have psychological tactics.
Allow the specialists to assist you if you are having trouble maintaining clients on your own. You'll never have a bad customer service experience with Simply Contact. To acquire a consultation or a project estimate, send us a description of your project. We will be glad to help you out.
Customer Acquisiton
Was this article helpful for you? Share it with your friends.