Many believe that a telemarketing call center sells products and services via the phone. In fact, such telemarketing meaning is very limited. It would be more appropriate to define telemarketing as a form of direct marketing without the use of intermediaries.
What Is Telemarketing?
Telemarketing has many goals. One of the main ones is to facilitate communication with potential and real customers, simplify the sales process and quickly receive information directly from consumers.
The full telemarketing definition includes the following tasks:
Finding out the needs of potential customers. Suppose you own a firm and want to offer your services to a particular company. But first, you need to find out if this company exports its goods. It's not difficult to do since such information is open today.
Collecting and updating customer data. Potential customers are called up in order to find out whether it makes sense to offer products/services to them, or if they are no longer working in the relevant area.
Surveys and questionnaires. These methods are often used to find out whether it makes sense to launch a new product on the market. This approach shows customers that their opinion is extremely important to the company. Besides, this is an excellent occasion for a repeat call to report the results of the survey after some time.
Establishing contact between the manager of the company and the client. Once the decision is made, the telemarketing operator connects the customer with the sales manager.
After-sales service. A client should not be forgotten once the purchase is successfully completed. Their loyalty to the company will increase if an employee offers holiday or birthday greetings, proposing a good discount on the next purchase.
Types of Telemarketing
Inbound telemarketing
Inbound telemarketing means the customer's ability to contact the company via a hotline, get answers to questions about products/services and, ideally, place an order.
For example, you urgently need some kind of spare part for your car. You go to an online store that sells suitable parts but cannot find the right product there. But you have a call center number to contact and ask for advice. You call it, and an employee explains which car parts would fit your model and then accepts your order. That is, incoming telemarketing is the case when the client is the initiator of the call. To make this system work, you should carry out an advertising campaign properly.
You may be interested in: Inbound Call Center Services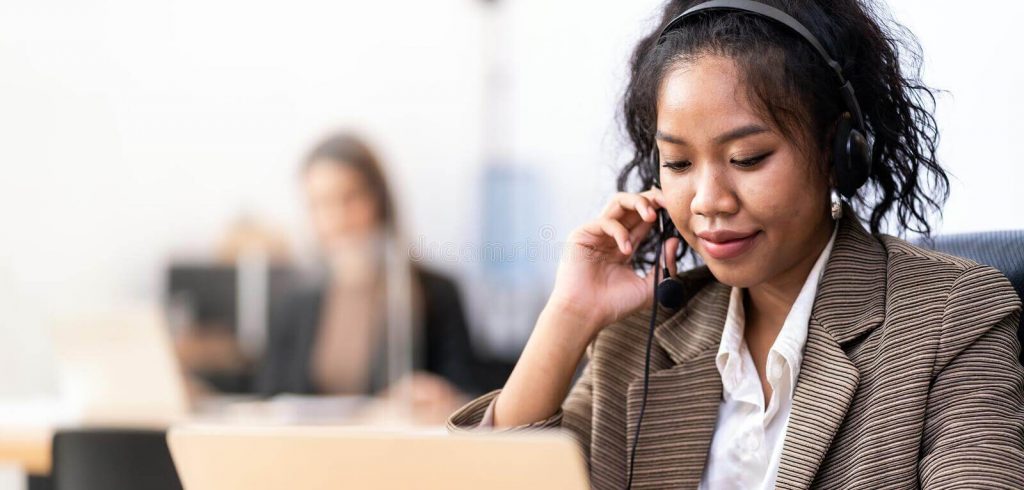 Outbound telemarketing
Outbound telemarketing is a bit more complicated. There are two kinds of client bases: hot and cold. It's much more difficult to work with the latter, since you have to call those people who have never been interested in your product and, therefore, are completely unprepared for such a call. Hot calls mean a connection with existing customers or those who have at some point shown interest in the product offered by your company.
Which Telemarketing Contact Center Is Better - Your Own or Outsourcing?
Companies have a difficult choice to make: they can either organize their own service for finding new customers and contacting them by phone or delegate this work to a telemarketing company. Moreover, there are a lot of companies that offer such services.
Before making this decision, you need to carefully analyze the situation. If you need to carry out a single customer survey to update the database or plan a one-time campaign, it will be easier to hire specialists from an outbound telemarketing company.
If your company needs to regularly replenish the customer base, constantly search for clients, as well as develop a sales department, and deal with staff turnover, then it will be more profitable to organize your own unit. If you don't know how to start a telemarketing business, let's examine this question in a little more detail.
How Do I Start a Telemarketing Call Center? Step-by-Step Guide
Step 1. Create jobs for future employees.
There are several ways to do this:
Equip employees' workplaces with landline telephones and assign the task of talking to the customers to the regular staff. This option is often used if there are not too many calls planned, for example, in the field of b2b.
If telemarketing means making more than 100 calls per day, new employees will need to be hired and provided with special equipment.
Step 2. Hire a manager
The quality of the entire service will largely depend on the telemarketing department`s head. So it is better to appoint a person with some experience in telephone sales. Their task will cover not only the organization of the department's work but also the control of subordinate employees and taking care of their motivation.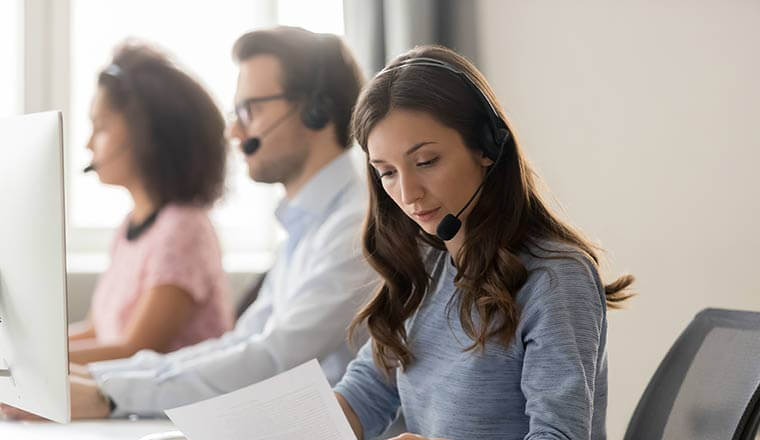 Step 3. Think over the training of department specialists
The system of hiring and training telemarketing operators should be of the conveyor type and managed by the head of the department. Specialists working in this field should not only be fluent in sales techniques but also know all the characteristics of the products offered to customers.
During staff training, special attention should be paid to handling objections from a potential customer and completion of the sale. Here, telemarketing operators use special scripts, which the head of the service should develop.
What Should a Telemarketing Specialist Be Like?
The task of a telemarketing department agent is to sell the product or provide the service by phone. Such specialists are required in banking, television, etc. Professionals of various levels can apply for an operator's position, but a lot will depend on personal qualities.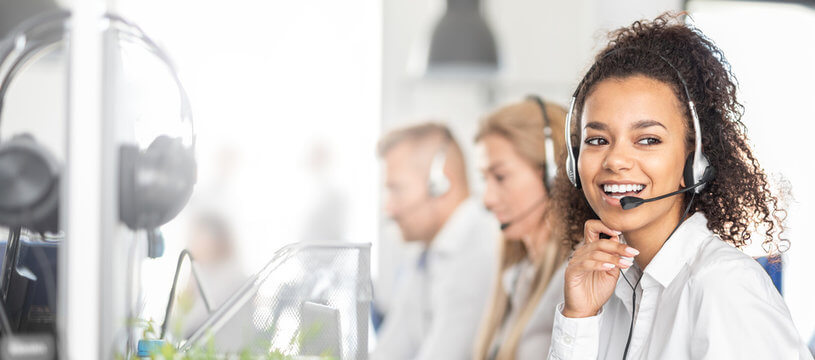 Today, a large number of companies require telemarketing services, but forming and training a group of specialists is a rather difficult task. Therefore, organizations often hire students without any experience. A person who wishes to be an operator in the call center telemarketing industry must possess the following qualities:
active;
confident;
sociable;
good speech.
The most suitable candidates for telemarketing call centers would be those who have received an education related to the particular industry and who know its specifics well.
Duties of the telemarketing specialist:
contacting companies by phone;
communicating with lawyers and company executives;
presenting goods and services;
making plans for business meetings.
The duties of a telemarketer also include working with VIP customers: supplying them with the necessary information, carrying out surveys of the existing customer base, and compiling statistics based on the study.
Telephone sales are impossible without a customer base, and the larger it is, the better for the company. Therefore, a telemarketing specialist should take care of expanding the base, and attracting more and more new customers to cooperate with the company.
If for some reason the company cannot find permanent staff for the telemarketing department, calls can always be outsourced
Conclusion
As you can see, telemarketing is an effective tool for promoting goods and services, as well as a completely independent business project. However, the process of starting a telemarketing call center may be challenging, especially for smaller companies. In this case, outsourcing to telemarketing companies is the optimal way to move forward.
Simply Contact offers outsourced call center services for different kinds of businesses. Contact us to discuss yours, and we will find agents with the best qualifications to manage your telemarketing.
Business Tips
Was this article helpful for you? Share it with your friends.