It is a well-known fact that the internet has turned the world into a global village. But with the more incredible benefits comes the immense responsibility. This era of globalization demands your business to offer 24/7 customer service globally.
Gone are the days when jobs only meant 9 to 5 standard hours. That is why businesses are switching to 24/7 chat support. As customers' demands are evolving, companies need to stay on their toes.
These days, customers expect unbelievably good customer support. If you want to keep up with the competition, you must work on enhancing the customer experience. In most cases, people anticipate quick responses. Therefore, providing 24/7 customer support is no more an option but a necessity.
Options like live chat support and online business chat support can grant you an edge over your competitors. Follow along with this article as it elaborates why your business needs to provide 24/7 customer service.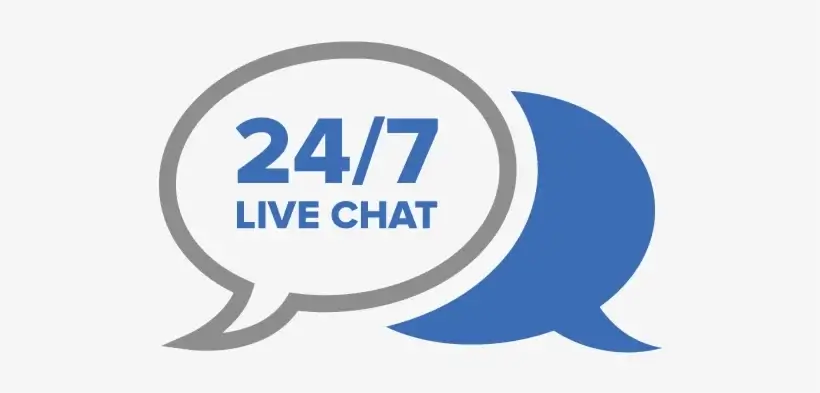 What Is 24/7 Customer Support?
24/7 customer service means supporting your customers whenever they need it. And here, 'whenever' literally means any moment, any minute, any month, or any time of the year. This includes engaging with your buyers by deploying digital channels.
Customers expect no less than exceptional support from you. The rapid dissemination of information has resulted in elevated contemplations. To meet the heightened expectations, you need to go a bit beyond regular 9 to 5 support.
You can provide exceptional customer support in the form of live chat support, self-service chatbots, or 24/7 chat support. Delivering quick responses to customers when they need it could be an absolute delight for them.
Always try to resolve customers' problems with clarity and a proactive approach. When the issues are solved, customers trust you endlessly instead of seeking help from other brands. This instant gratification from their side will result in customer satisfaction, loyalty, and retention.
Happy customers stay loyal and do not switch to other businesses.
Do You Need 24/7 Live Chat Support?
If you are wondering whether you need 24/7 chat support or not, here is your one-word answer. Yes! To meet the intensified demands and upraised expectations. You must go a bit deeper in terms of serving the customer.
Live chat support means real-time conversation. It allows customers to send text-based messages. They simply have to send their question through a small window tab. And will receive a response in almost no time from a brand representative. 50 percent of customers agree that getting a live response from someone during a purchase is the most important feature a brand can offer.
Live chat support is useful in various aspects. They help in sales conversations. Sometimes, customers need support without having any problem, they are simply acquiring some help. This support is ideal for product and price inquiries.
The option for live chat is highly accessible too. They can be integrated into the normal workflow, such as a web page or app. This saves your customer from a long hunting process in case of any problem.
Along with all the other benefits, live chat support is more conversational. It provides timely real-time support that results in a great customer experience.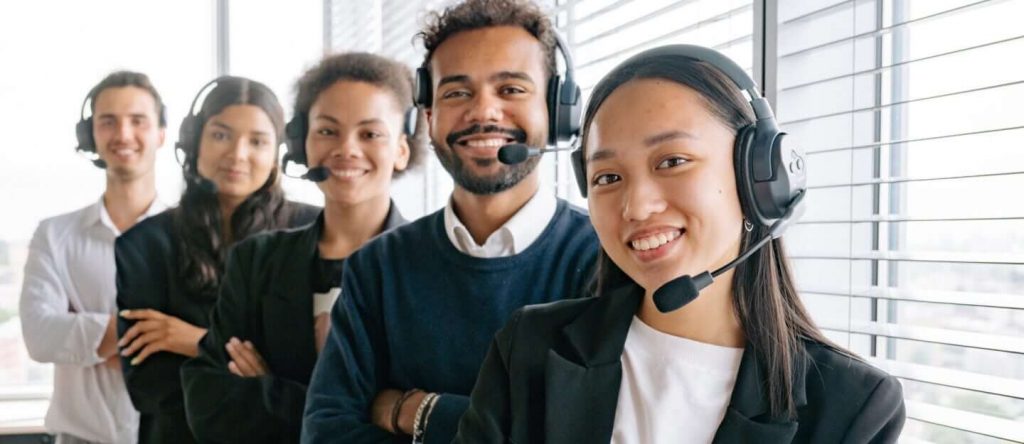 Reasons Why Companies Need To Offer 24/7 Customer Service
Nowadays, 24/7 customer support could be a key differentiator for your business. Your uninterrupted availability will not only retain but lure more customers to your brand. It enhances customer experience and brings more engagement.
Experts say that it is not difficult to bring customers. The more challenging thing is to retain them. As bringing is a one-time effort while maintaining is a constant struggle. However, providing 24/7 customer service can be a discriminating factor to uphold your business' reputation.
Solve problems before they start to grow
There is a common saying that prevention is better than cure. Providing superior 24/7 customer support is like a proactive approach, where you nip the problem in the bud. Whenever your customer encounters a small problem, 24/7chat support is able to solve it there and then.
This way, a problem is contained, and the customer is retained. A small unsolved query can lead to customer dissatisfaction. So incorporate live chat support as it can grant your business an edge.
Customer experience should be your priority
If you want to make some real money and do some real business, then focus on customer experience as you can not expect your customers to prioritize you unless you make them your priority.
Craft a quality customer experience strategy to ensure the success of your business. Companies that prioritize their customers always stay ahead. According to research conducted by American Express, 86 percent of customers are willing to pay more for a higher customer experience.
A prompt response is a key factor in improving sales conversions. The faster you respond, the more customers you will have. And more customers will automatically bring more revenue. These small actions make your customer happy and eventually loyal forever.
24/7 support improves customer retention
Your better support for customers will make them loyal and make them stick for longer with your brand. 50 percent of people are more inclined towards brands that reply to them within a minute. This also means that customer retention depends upon your availability.
Late replies can annoy the customer and they may even want to switch. Investing in 24/7 customer service can be beneficial for your customer experience strategy. Loyal customers frequently buy from your brand and bring in constant revenue. 
A survey suggests that a 5 percent increase in customer retention can bring 25 percent more profit. These stats alone clearly explain why there is much emphasis on the significance of retention.
Boost your sales conversion with 24/7 customer support
People often get confused while making decisions. Hence they tend to seek help. Live chat support is all they will need at that very moment to conclude their decision.
50 percent of customers agree that getting a live response from someone during a purchase is immensely helpful. There is no doubt that the availability factor acts as a catalyst. It increases sales conversions and reduces the sales cycle.
The best practices you can do to uplift your sales conversion through 24/7 customer support are listed below:
Provide real-time chat assistance
Adding a live chat support option helps you get connected with your customers. It enables you to be readily available and provide better assistance. And by doing just this, you can elevate the customer experience to the next higher level.
Use self-services AI chatbots
This is the digital era where AI is certainly taking over the place. You can get benefitted from artificial intelligence by deploying chatbots. This will also allow you to collect visitor information for future purposes.
Decrease cart abandonment rate
Consider a scenario where the customer adds something to the cart, encounters a query, and then decides to drop it out of the cart. In such a situation, you could have prevented cart abandonment. 
By being proactive, you can send a well-customized message. This can bring down the abandonment rate.
Automate your work
Usually, customers love shopping, but they find the booking process strenuous. You can bring back the charm by assisting them throughout the process.
Automation can save you from multiple hassles. Manual follow-ups can be improved, too, eventually raising productivity levels.
24/7 customer support demonstrates high responsiveness
All returning and potential customers expect high responsiveness. They want you to provide real-time live chat support. Providing 24/7 customer service creates the impact that you are highly concerned and receptive to their needs.
It depicts that you understand your customers and are committed to helping them out. The value you're going to give your customer will make them loyal, and faithful, and stick with you for a longer time.
If you are not responsive to the customers, they will be unsatisfied. Additionally, they are not going to sit back. Instead, they will move on. Hence the potential revenue will be lost in no time. The tip is to prevent bad customer service.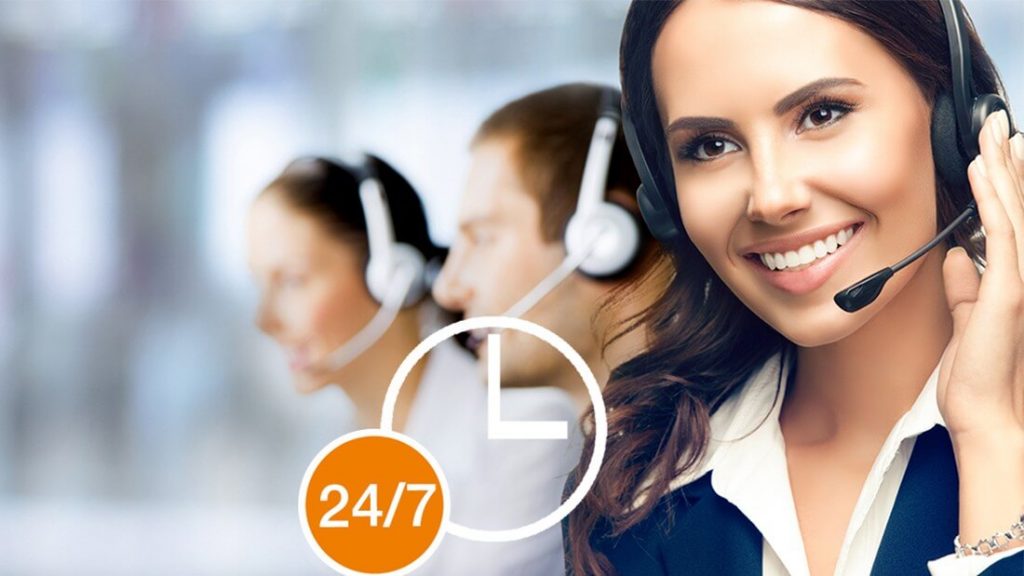 Summary
It is no longer just an option. 24/7 customer service is the need of the hour. Initially, the idea of attaining this might sound expensive. But if done rightly, this will surely lure new customers in.
Moreover, the attained trust will retain the customers. The quick responsiveness will make you reliable and well-reputed for being professional. A positive reputation will massively contribute to your business growth and success.
If you are convinced to roll the new sales in, consider providing 24/7 chat support. The good thing is you won't have to handle it all by yourself. We recommend you Simply Contact. They have an experienced team of professionals. They will cater to all your custom needs and will provide quality-driven services.
What's great about Simply Contact is its omnichannel and multi-lingual support. Currently, they offer support in 18 different languages.
Isn't that a great deal? So go grab your ticket to business success by hiring the reliable Simply Contact team.
Business Tips
Was this article helpful for you? Share it with your friends.