If you want to provide high-quality services to your customers, Call center Queue time is one of the critical factors. It makes your customers satisfied and reduces the call abandonment rate.
If a call center doesn't manage queue time, the overall provision of services will become poor. The customers will have a bad experience and leave negative feedback. Perhaps, they will take their business to another call center.
A call agent can use different tools, methods, and practices to manage and optimize their services and reduce call center queue issues. If you want to dig them out in detail, you need to stick along with our article.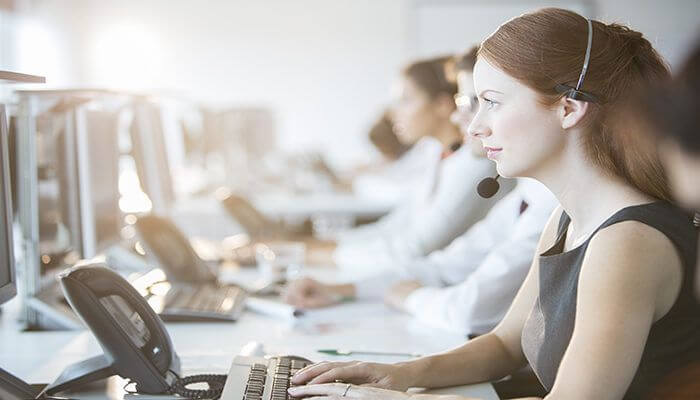 What Is Call Center Queue Time?
In simple terms, call center queue time is referred to as the customer's wait time before the call is answered. The callers are placed on hold in a queue. And they talk to the call agent on their turn.
In other words, it is time a customer waits to have an interactive voice response to their queries.
Call queues play a vital role in customer service effectiveness. A reduced queue time improves customer service. Thus, customer agents use various tools and methods to lower their average call rate. Since they will be capable of responding to calls promptly. If a call center achieves the goal of reducing the queue time, the customers will become happier.
Why Is Average Time In Call Center Queues Important?
The average time in the call center queue plays a crucial role in customer satisfaction and good feedback.
Customer experience
Everybody likes prompt services. Call hold or wait makes the customers annoyed. So, to make the customers happy, the call center should avoid long call queuing.
A poor call queue time will reduce your customer satisfaction score. Eventually, the customers will get angry and annoyed. In the case of persistent wait, they will prefer to switch to another company. Thus, reducing the customers' stuck time is necessary. Indeed, it's a fantastic way to get a good customer experience.
Note: If you want to learn more ways to deal with angry and annoyed customers, you can click: How To Deal With Angry Customers.
Reduced call abandonment rate
Every customer and business prefers a call center that has fewer calls in the queue. The longer queue time makes the customers offended. So, they often hang up their calls. In many situations, they also try to switch their business to another company.
By lowering the average time in the call queue, the call agent can attend to more volume of calls. So, the call abandonment rate will be reduced automatically.
Honest and understandable feedback
A long call queuing is not an indication of good services. If services are not up-to-the-mark, it is impossible to get honest feedback. So, if you want to get understandable feedback, you should try every tool to reduce queue time.
Note: An average call queue time is very significant for every call center. So, the customers should not be stuck for longer. A good customer experience is not only connected with reducing average wait time. But it also depends on the fully answered questions. The customers feel very bad when they find the representative is rushing through calls.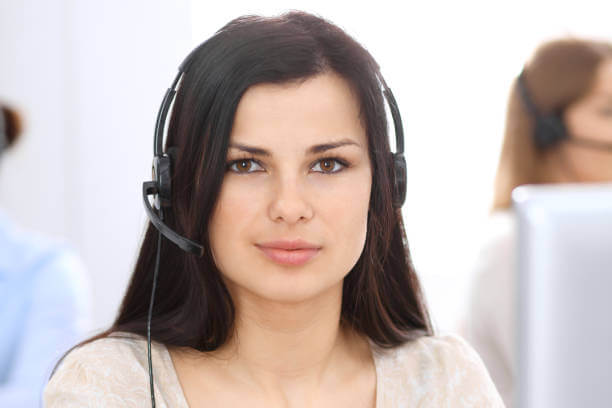 What Is Acceptable Average Call Queue Time?
An average wait time has a significant impact on customer satisfaction. Therefore, the average call queue time should be reduced. The traditional call center service level is 80/20. It means, that 80% of calls are responded to within 20 seconds. So, the next customer doesn't have to wait any longer.
In 2014, a study that American Express conducted found that the maximum wait time of a caller was 13 minutes.
A similar study was conducted in 2017 by Arise. It discovered that around two-thirds of consumers accept less than two minutes hold times. However, 13% of customers said that no hold times are acceptable. The long hold time is a frustrating and annoying part of the service experience.
Due to long call queuing, about 34% of customers hang up their calls. And when they are not answered quickly, they are not willing to call again. Well, this call to hang up and not call again is known as Abandonment Rate.
Key Take: This is the age of social media and e-commerce. Customers are attracted to having real-time service. For the survival and success of a call center, it is necessary to keep up with the customer's demand.
What Factors Create Queues In Call Centers?
For reducing a call center queue time, it is good to understand its factors first. Once you develop an insight into those factors, you can quickly fix the issues. The following are factors/reasons that make the customers wait for the agent.
Seasons
Every call center has peak call times. The time when the ratio of call-ins increases dramatically. These peak hours are not consistent. They are tied with your business services. So, they can vary on a daily, weekly, or monthly basis.
Typically, on Monday mornings, agents receive high volume calls. The call centers that are closed on the weekends, the calls pour in as they open. The hours between 11 a.m. and 1 p.m. are lunch hours, so the calling ratios also rise.
Similarly, there are also peak seasons. Calls to other businesses or retailers precipitously rise in the holiday season. In the insurance companies, new policies are launched in January. So, the calls bombard as the new policies take effect. Similarly, the IRS remains busy from February to May. It becomes challenging to reach them in these months. It is the time when more and more people file their taxes.
Every call center should identify its peak seasons. Then they should prefer to hire more staff. With the reduction of call queuing, first customer service will be improved. Secondly, it will also help to minimize customer and employee frustration.
Call handle time
Call handle time is also an influential metric. That shows call agents should try to handle every call quickly yet completely. When the call handle time expands, you get more calls in the queue. And customers' wait will rise drastically.
Excellent training and efficient tools can help customers to reduce their call handling time. Omnichannel or IVR solutions are helpful to make agents more competent. Integrating CRM software can also lessen the agent's after-call work.
You can also take the help of Simply Contact for customer training. Simply Contact is a professional company that can train customers in lowering their call handling time. And it can also guide about the most appropriate ways to complete the calls speedily without compromising the quality.
Availability of staff
You should have sufficient staff available so you can occupy them in the peak hours. But, having enough staff is not enough. Scheduling them appropriately also matters. This way, you will be capable of effectively reducing customer wait times.
Note: You can also hire remote staff in the peak seasons. It will assist you in maintaining the quality of the calls.
Technology
Poor or outdated technology is also a hurdle in reducing queue time. The call center must have the latest technology and up-to-date software. For sure, this way, they will be capable of handling their customers more quickly and confidently.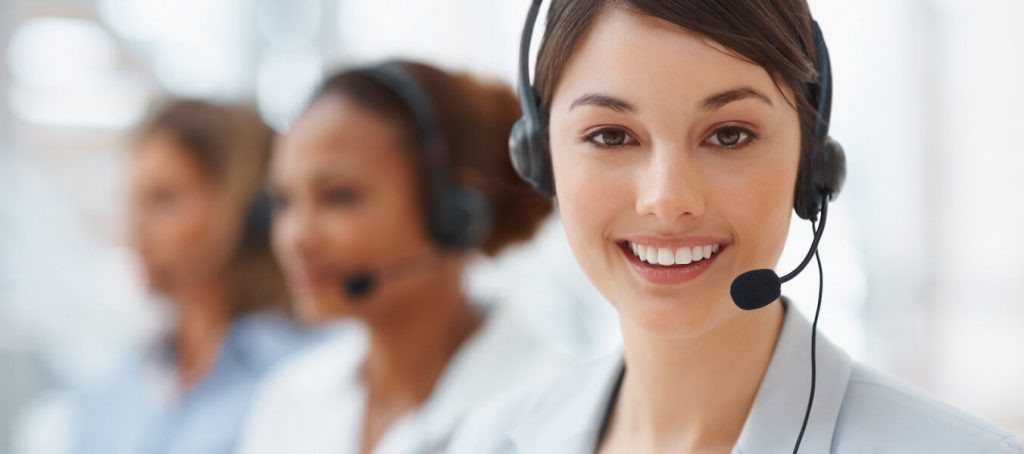 Call Center Queue Management Improvement Tips
The call centers can use different tips and methods to optimize their services. The most helpful tips for diminishing the calls in queue are stated below:
Use queue callback
The most valuable tip is using the queue callback that enables callers to step out of the queue. They have a customer agent call them back.
Create an IVR system
An Interactive voice response (IVR) system is also effective for managing the calls effectively. This automated system can be mainly used for low-level concerns queries. It helps to keep the call queues less crowded.
Set up call queue settings
It is also beneficial to introduce different features that permit callers to jump call center queues. So, by choosing those features, they can straight away go to voicemail.
Employ on-call agents
One other practical approach to deal with call queuing is having on-call agents. These on-call agents can handle stuck callers and reduce their wait times.
Let call center agents manage their own queue
Another effective way is permitting the agents to monitor their queues on their own. So, they can take some effective steps to lessen the average call queue time. The freedom of agents can help them handle situations more rationally. Conclusively, the call centers' services will be optimized.
Apply software solution to monitor average call queue time
The software also aids in monitoring the average call queue times. The software can identify the reasons that are contributing to increasing the queue time.
Our Summary
Without any doubt, call center queue management plays a key role in every call center's success. In addition, it is also helpful in gaining customer loyalty. So, every call center should follow different tips and tools to reduce their queue time and win customers.
This article has covered every possible reason that is associated with increasing the call center queue issue. Additionally, it has also shed light on the solutions that can help you cope with the problems.
So, you can follow those tips and tricks to manage your call queuing. But if you are willing to hire the services of the company, you can contact us to deal with your every call queuing issues. And it will increase your customer acquisition and retention and make your customers happy so you can get positive feedback.
Business Tips
Was this article helpful for you? Share it with your friends.