Adherence to the schedule is important in a company but is twice as needed for call center agents. Surely no working environment is perfect, but companies can always try to improve their adherence rate to at least 80%.
Ready to learn more about how call centers can earn higher customer satisfaction? Here we'll explore all about Call Center Schedule Adherence and its positive effects on the company's success in earning higher customer satisfaction.
We'll also learn more about how a call center organization can calculate its adherence rate, ways to improve schedule adherence, and the advantages of tracking schedule adherence.
So, without further ado, let's dive right in!
What Is Schedule Adherence in a Call Center?
Call Center Schedule adherence is a popular parameter used in organizations to check the active working status of call center agents respective to their scheduled working hours. In other words, it is a comparison between the duties assigned to your agents during the working hours and their active behavior during that time.
A high adherence percentage suggests that your agents use their time efficiently and deliver quality service to your clients. Simultaneously, a lower adherence rate will indicate that your call center agents aren't fulfilling their assigned responsibilities or adhering to their designated schedules.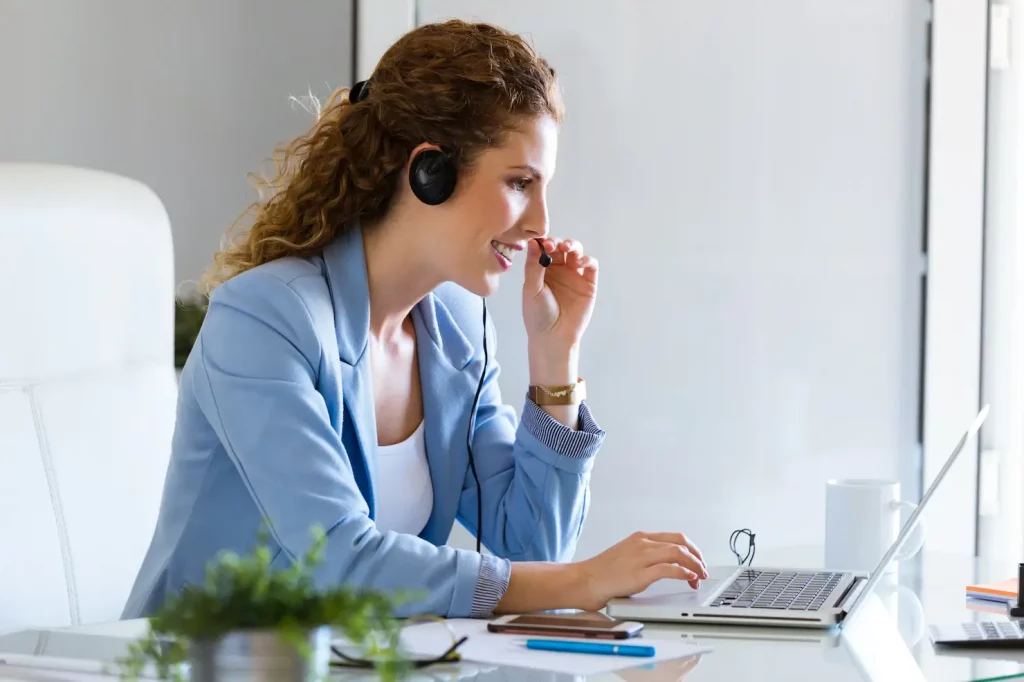 Why Is Schedule Adherence Important in Call Centers?
Schedule adherence in call centers is directly related to the organization's success. A poor adherence rate means a bad service-level agreement between the service provider and the customers. It corrupts your image as a company, leaving your clients to suffer from bad customer service.
Based on our experience at Simply Contact, it is not just the arrival and exit time that matters in a scheduled adherence. Companies should also focus on the timely execution of call center agents' "intra-shift" activities (meal breaks, training sessions, rest time, etc.).
Time is money, and the need for scheduled adherence is doubled in a customer service company. You can have a large business or minimal staff. Either way, sticking to the schedule will result in a seamless workflow.
Furthermore, even a minor distraction during work can lead to more significant consequences.
For example, an agent arrives seven minutes late, logs in to the ADC eight minutes late, and spends ten minutes extra for their intra-shift activities. By the end of the day, 25 minutes are already wasted. And when the adherence is out of order, lower customer satisfaction is likely to happen.
Thus, call centers must ensure that each agent's time is spent as efficiently as possible to:
Avoid failure of meeting the customers' expectations of service quality, response time, or any other factor
Save your customers from burning out and losing your company's credibility in their eyes
Call Center Adherence Calculation
At Simply Contact, we have experienced that a 100% adherence rate is typically unattainable, so your schedule adherence goals should be for 80% adherence. It is because there's always a chance of unexpected events resulting in somewhat upside-down schedule adherence.
Call centers can calculate their adherence percentage by using the following formula:
Required:
Total scheduled / active work time of the call center agent = Minutes in Adherence
Total availability time of a call center agent = Total Scheduled Minutes
Formula:
Schedule Adherence = (Minutes in Adherence/Total Scheduled Minutes)*100
You should also be familiar with the following terms:
An agent scheduled to work doing the same work during the time is called towards adherence.
An agent scheduled to work doing some other work during the time is called against adherence.
How to Improve Schedule Adherence in the Call Center?
Call center companies can implement schedule adherence by first recognizing the factors leading to an out-of-adherence behavior. You can use various employee management tools, awareness sessions, and reward-giving strategies to encourage agents to stick to their schedules.
Empowering employees to adjust shifts and making fairness a part of your organization's culture also give profitable results. The following are a few of the most common yet significant ways to improve schedule adherence in the call center:
1. Identify why agents are going out-of-adherence
When improving adherence, call centers should first inspect for the reasons behind the need for improvement. It is essential to understand what factors or variables (agents arriving late, extending their lunch breaks, too much gossiping during work hours, etc.) are causing your agents to go out of adherence. Along with that, any particular time or days when the adherence is typically low should also be determined.
2. Use employee management tools
The world is progressing rapidly and thanks to various employee management tools, call center companies can improve schedule adherence more effectively. Many employee management software can assist you in keeping track of mealtimes and active working status in the company.
3. Empower employees to adjust shifts
Simply Contact experts suggest that call center companies should always look forward to eliminating a rigid schedule from the workplace. At the end of the day, your agents are humans, so it is best to let them make necessary adjustments to improve schedule adherence.
4. Emphasize the importance of scheduling
Awareness comes before action, so the focus should be on highlighting the benefits of scheduling. Let your agents know how profitable schedule adherence is and set the parameters from the very start.
5. Make a system of rewards to encourage productive agents
Often on our projects, we bring back the old strategy to encourage following scheduling with the power of rewards. A study on the effect of reward systems on employee performance found a positive correlation between employee performance and bonus schemes. So, call centers should also make a reward system to encourage scheduling adherence to their agents.
6. Make fairness and productivity a part of your organization's culture
A powerful, positive, productive working atmosphere will likely give birth to efficient, active, and responsible employees. The agents in your call center company are more likely to adhere to the schedule if everyone, from upper to lower level, is indulging in constructive efforts.
Furthermore, call center companies should ensure all the agents adhere to the schedule, which is only possible when the workplace features fairness and equity. With that comes mutual productivity involving all the call center agents.
When no one is arriving late, wasting time on useless gossip, or extending the time during breaks, productivity will become a part of your company's culture, resulting in higher customer satisfaction!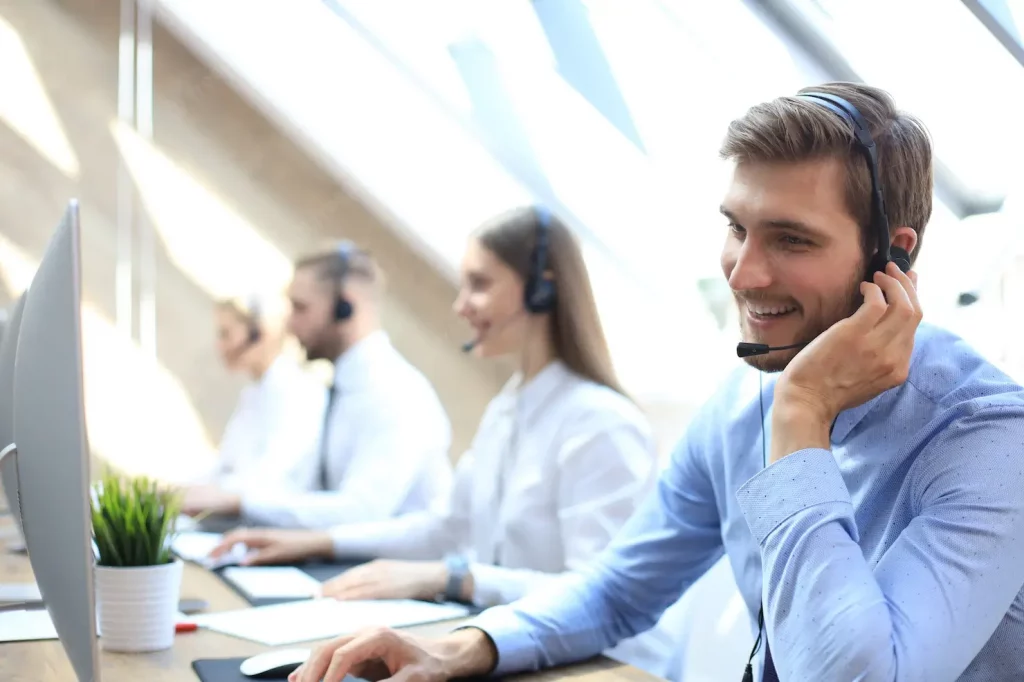 The Advantages of Tracking Schedule Adherence
Any agent breaking the productive order can lead to consequences. However, when everyone in the workforce is equally contributing to the company's success, the result is an excellent service-level agreement between the service provider and the customers.
When executing actions for schedule adherence, call centers experience significant benefits. A few of them are as follows:
1. Boost productivity
Sticking to a schedule and fulfilling responsibilities will eventually boost productivity since agents are not wasting time gossiping, extending lunch breaks, arriving late, etc.
When the workplace's atmosphere is mutually connected with a productive aura, call center companies will experience higher customer satisfaction and increased credibility.
2. Increase efficiency
Adhering to a schedule also benefits in increased efficiency, ensuring the work done meets customers' expectations. Efficiency and productivity go side by side and encourage an excellent balance between the company's customer satisfaction and public relation.
3. Increase workplace fairness
Based on our experience, schedule adherence at call centers also improves fairness between agents. When everyone is responsible for their active input during the scheduled hours, there will be no injustice or discrimination against anyone.
4. Improve planning
Schedule adherence allows companies to plan better; for now, everything is systematic and in order. You can shift your focus from decreased efficiency and productivity to executive, managerial, supervisory, and ways to improve brand communication strategies.
Summary
Call Center schedule adherence means how much time agents spend fulfilling their duties without wasting time on distractions and useless stuff.
Adhering to a schedule is essential because it improves customer satisfaction. It also benefits the company's credibility and public relations. It also ensures efficient and productive working behavior from the agent's side and thus, leads to success.
A 100% adherence rate is impossible to achieve because of various noncontrolling variables.
This includes unexpected illness, climate changes, and other forces. Yet, still, it is possible to achieve an adherence rate of at least 80% to maximize efficiency and productivity.
Schedule adherence in call centers boosts productivity and efficiency. It also helps companies plan better and successfully reach their customer satisfaction goals. A fair workplace atmosphere also contributes equally to greater efficiency and productivity.
This article has covered call center schedule adherence in detail. We have also discussed why it is essential, how to calculate your company's workforce adherence rate, and how to employ schedule adherence.
Greater customer satisfaction is one of the top priorities of a call center service provider. And you are always welcome to contact us to improve your Public Relations Customer Service!
Business Tips
Was this article helpful for you? Share it with your friends.