The future of call centers is prompt, customer-friendly, and efficient. They will quickly foresee customers' inquiries and predict what they are looking for. Moreover, provide the right support to every customer throughout the interaction. It is all because call centers are rapidly shifting toward Artificial Intelligence technology (AI)!
As per a past survey, inbound traffic to AI-powered call assistants rose by 40% only in February-April 2020. Many users think AI is the future of call centers, and maybe it will prove to be a disruption to the entire call center industry. What do you think: will AI replace call center agents? Is the call agent profession in threat?
Well, the answer is no! No, AI will not replace call center representatives!
AI helps humans – both customers and agents get things done with no delay. AI encloses everything from chatbots to data analysis systems. And it allows businesses around the globe to create personalized and sales-driving experiences for business buyers and customers. Despite all these favors, AI cannot replace customer service agents who are creative, can handle matters situationally, and think out of the box.
This blog will help you explore the impact of AI in call centers, the scope for a groundbreaking human-AI partnership, and its shortcomings.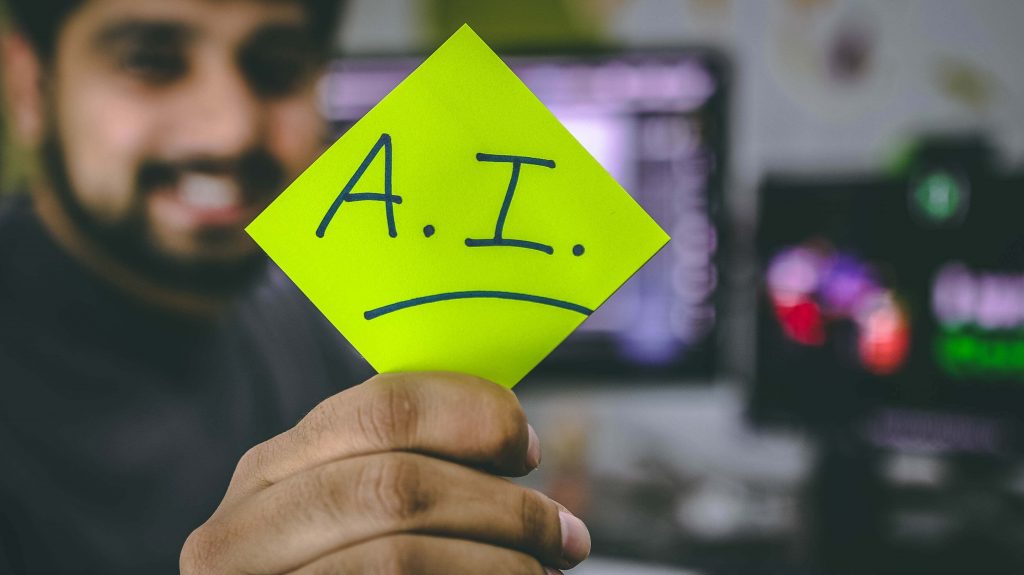 Impact Of AI In The Call Center
Call centers have always capitalized on new-age technologies to improve operations and services. From innovative routing systems to IVR, and now from IVR to AI.
When agents attend back-to-back calls, they become tired. Chances are, their exhaustion will impact the service they deliver. But when agents work in the AI call center, a lot of their burdens get shared! AI goes many steps ahead to solve problems that are frustrating agents.
A lot of questions and matters are dealt with by AI before reaching the call agents. So, it saves call agents time and the company's resources.
Have a look at how AI impacts the call center!
Save agents time to reply to frequently asked questions
AI Studies reveal that AI-powered conversational agents can manage up to 80% of frequently asked questions. Questions related to delivery, change of payment method, etc. AI can also escalate issues to a human customer agent if required.
Artificial intelligence (AI) can support call centers in two modes:
Firstly, by using self-service options, AI can seamlessly supply customers with the right information at the right time. Therefore, AI eliminates the necessity of a customer service agent for a call.
Secondly, AI provides a lot of information to customer service representatives to handle complex issues quickly and efficiently.
Categorize questions from customers who communicate via chat or email
Undoubtedly, Artificial intelligence can serve as a perfect aid for a call center in the near future. AI can address tier-1 interactions hassle-free, effectively, and satisfactorily. Meanwhile, AI can also enhance customer representatives' problem-solving ability by providing relevant and sufficient information.
It shows customer service agents' duty is becoming more varied. The bots and AI respond to routine questions through online chat or any other channel. 
AI can predict the urgency of a call by monitoring the history of the customer. Once a customer has called an agent in emergencies, AI will understand that a call from the same customer is likely to be urgent. Therefore, AI will place that call on top of the queue to be priorly answered by a human agent.
When artificial intelligence and customer reps work side-by-side and data insights are integrated with a personable phone, it develops the best customer experience.
Top 5 Reasons Why AI Will Not Replace Humans In Call Center
Thanks to AI technology has amazingly reduced call centers' burden. It supports call agents in numerous ways.
But no matter how beneficial the AI system is, it cannot replace call center agents ever! There are many things that AI systems cannot perform!
You can scroll down to figure out jobs that AI can never replace!
1. Most customers still choose to communicate with human
Businesses cannot entirely replace call centers with AI!
Customer service agents deal with customers by reacting according to customers' feelings and reading their minds. By automated calls, the business cannot show empathy to the customers. And this interaction can cause the company to lose customers.
Soft skills are fundamental these days for customer satisfaction and customer retention. Only customer representatives can deal with the customers by following those skills, but via robotic calls, none of such skills are followed.
Thanks to the AI system for its rational, accurate, and fast approach. But it is not empathetic, intuitive, or culturally sensitive. Only a human can read a face and mind instantly, so these abilities effectively help customer dealings.
2. AI can reduce your agent's workload but not replace them
AI call center doesn't include a rushy, burdened, or stressful environment. Thanks to the AI system that shared much of the call agents' burden by dealing with casual issues.
Nevertheless, AI cannot resolve every complex matter or spontaneous and random questions that customers raise. So here comes a great need for call agents to listen, answer, and satisfy the customers by all means. If, in any case, a customer is not satisfied or has a lengthy problem-solving procedure, agents transfer the call to another agent.
So, it is a fact or relief to say that AI will not replace humans!
3. AI does not always provide the correct answers
People are crazy about Artificial Intelligence technology, but it does not always serve the way it is thought. The computing system processes information worldwide in an astonishingly little time. The notion of AI has been significantly based on these abilities.
It has been pleasing to see the machines' ability to think and work like humans—especially in activities like language, voice, and image recognition. But it does not always work!
Humans use the brain's memory, computing power, and thinking ability to process problems. In contrast, AI-powered machines rely entirely on data and instructions given into the system.
Human Intelligence deals with situations according to various past experiences and incidents. Moreover, humans are flexible, but the AI system is not adjustable. Considering all these facts and several other experiences, it is proved that AI is not correct in many situations.
It does not provide sufficient or relevant information to the customers which they contact. Consequently, your business's customer base rate can disastrously suffer. In a nutshell, customer agents and AI can go hand to hand, but solely they cannot be very effective. By using AI services, call centers can seamlessly provide 24/7 support to their customers.
4. AI Is extremely costly to implement
The performance of AI is based on the algorithm. An algorithm helps for accurate predictions that require plenty of tuning sessions. A well-developed algorithm is a high cost for implementing AI solutions.
AI demands more computing power than usual. You need to run through hundreds of combinations for data sets and sift through billions of records. So the cost goes exceptionally high!
5. AI is only as good as the person who implements it
Nowadays, problems are emerging, and so their solutions should be! But often, AI cannot fix several customers' problems because its set code does not allow it.
A robotic system cannot think itself and work in its programmed frame. So AI is only as worthy as the programmer who develops it.
It is not capable of thinking critically through or analyzing contexts. The same repeated lines and context neither can resolve every customs problem nor satisfy them. Contrary, teams and organizations' agents constantly interact with customers by answering their rapid questions.
So creative thinking, developing complex strategies, and dealing with complicated scenarios are jobs that AI can't replace.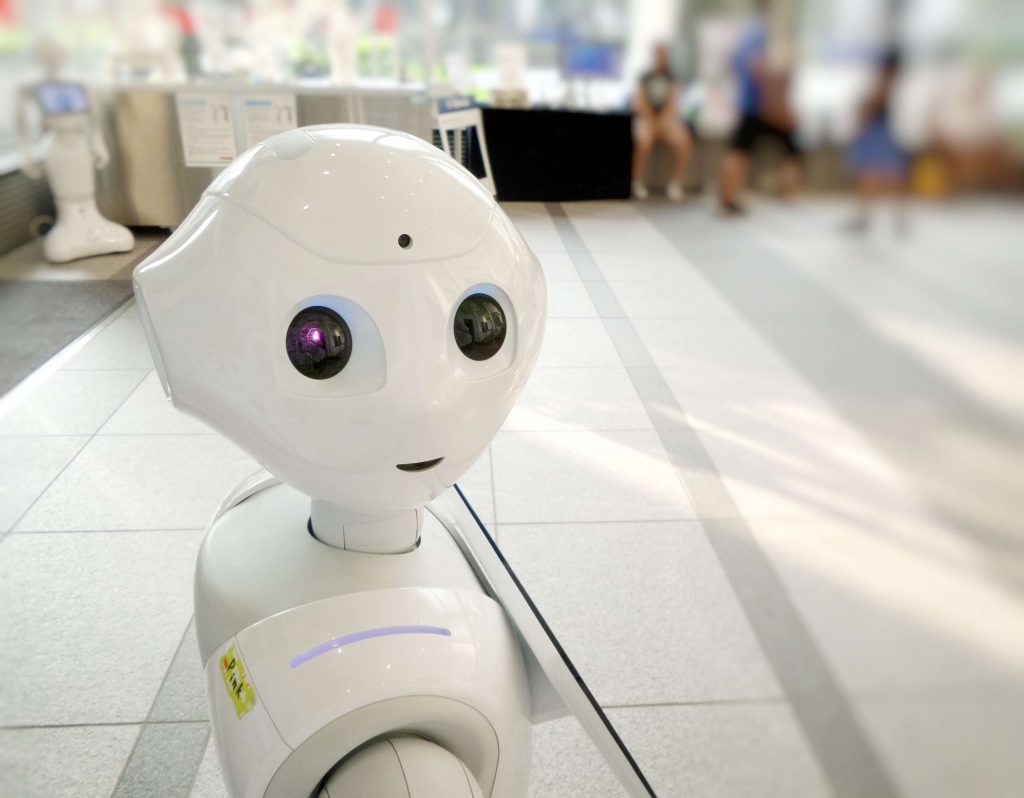 Our Summary
AI is designed to solve several issues in the context of a very particular data system. On the other side, human insight, creativity, and contextual awareness are key to contributing AI to work.
We can wrap up Artificial Intelligence by saying that it efficiently complements humans' abilities. If we discuss call centers, call center AI helps in organizational productivity, agility, and positive experiences. Therefore, several top-tier and forward-thinking companies started to implement AI systems.
In a nutshell, AI is an accompaniment to contact center functions. Not an alternative! There are plenty of jobs AI cannot replace! So for those complex jobs, you need the assistance of call agents!
Well, if you are lacking in planning to develop your business by using AI. Or, if you are wondering how your call service agents can be productive by using AI, you can contact us. Whether you are a beginner with no experience in starting a call center or stuck somewhere, you can outsource your service.
Trends & Insights
Was this article helpful for you? Share it with your friends.