Since the first call centers appeared in the 60s, customer support hasn't undergone a lot of changes. Even the introduction email didn't create any significant shift, it just added one more communication channel. New technologies have been involved, agents have been improving their techniques, user interfaces have been getting better, but it's been more of an evolution.
However, now the ubiquity of digital channels, rapid technological development, and growing consumer demands are causing a revolution in customer services.
So, what is the future of customer service? Find the answer in our material.
Why You Should Focus on Customer Service
Every business is dependent on its consumers as they fuel the company with revenue and can promote the brand among friends and relatives. That's why any company should make the customer experience as comfortable and effortless as possible. If you still have some doubts, let the facts speak for themselves.
Here are some eye-opening customer service statistics:
About 90% of consumers are willing to provide feedback about the company they interacted with;
Businesses lose over $75 billion a year due to unsatisfactory customer service;
Companies working on improving customer experience benefit from increased revenue (84%) and higher customer loyalty (92%);
Consumers expect quick service (40%), so the future belongs to companies able to provide fast and personalized support through the channel the clients choose.
Read also: How to Improve Customer Service
10 Emerging Trends in Customer Service
Many businesses are already rethinking their approach to customer service fueled by growing customer expectations and a competitive market environment. Another factor is the technology that is developing rapidly and can dramatically improve the speed and efficiency of different processes. Experts predict that in just two years, 85% of customer interactions won't require a human agent.
We can already see how technologies like artificial intelligence enhance modern support teams, and their impact will grow in the future. To prepare for these changes, let's look in detail at some of the most promising trends in customer service.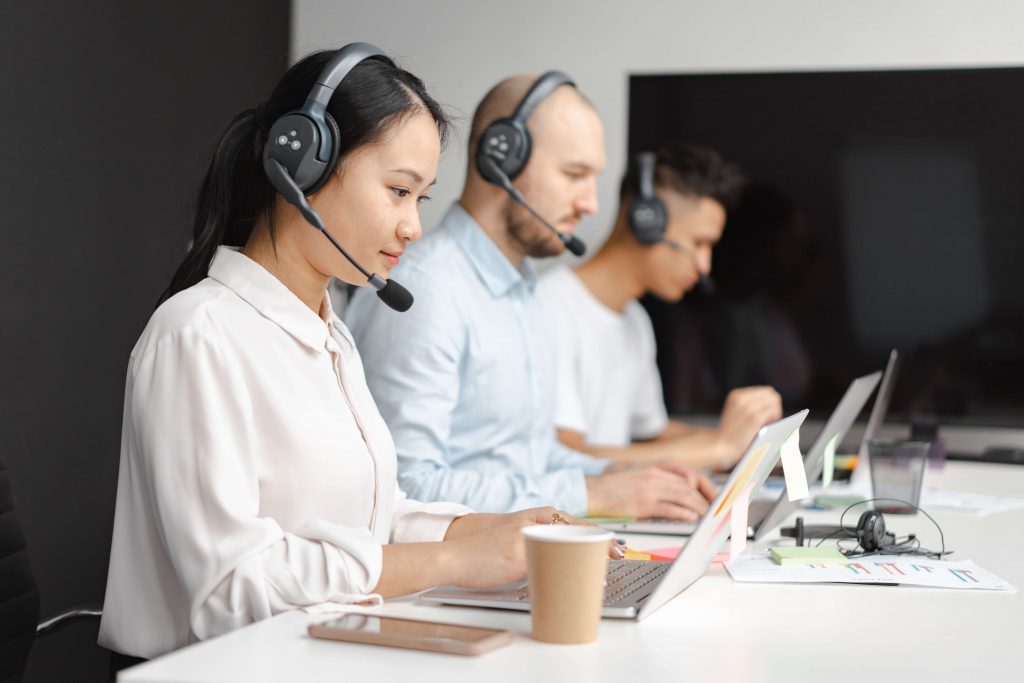 1. Self-service support
Most people prefer filling out forms or using online portals instead of spending time on calls or messages. Across all industries, 81% of customers try to handle their issues themselves before reaching out to a support team. With such high demand, we can expect functional self-service to become a necessity for any successful company.
Self-service support does not just save the client's time, it also cuts the company's expenses by removing simple issues from the live service lines, so you will need fewer employees. Just remember to develop how-to guides and supply your website with a wide knowledge base to ensure your customers will have all the necessary information accessible.
2. Rising consumer expectations
Your consumers are getting more demanding due to the tough competition and high service quality standards. When it comes to customer service, over half of the customers have higher expectations than they had just a year ago, and this number jumps to 66% for people under 34. This tendency will be consistent over the following years, so you have to provide high-quality service, involve advanced technologies, and constantly keep improving to overcome your competitors.
3. Personalized service
If you believe that the standard impersonal approach is enough for interactions with clients, just think: 33% of consumers abandoned companies due to a lack of personalization. However, you can easily use your internal data combined with some third-party sources to provide better service. With rising customer expectations, personalized support will become the norm.
What is more, two-thirds of your customers are ready to share their personal info in exchange for some benefits. As every user leaves a trail of data on the internet, you can easily track it and use it to provide more relevant answers and personal offers. The more info you know about the customer, the better you can understand their needs. Just make sure you protect clients' personal data so they can trust your company.
4. Complaints on social media
The largest part of the consumer demographic will consist of millennials, people who actively use mobile devices and cannot live without social media. If they have had a bad experience with your brand, they won't call you or write an email – they will go straight to your Facebook page and post the complaint there. One-third of customers have already used social media to communicate with companies.
Notice that while the majority of people who leave a complaint via social media expect a response within 24 hours, 20% of people want to get an immediate answer. They can get angrier for every extra minute of waiting, and use this time to share their issues with others. So, your employees should always monitor social media inboxes and answer complaints as quickly as possible.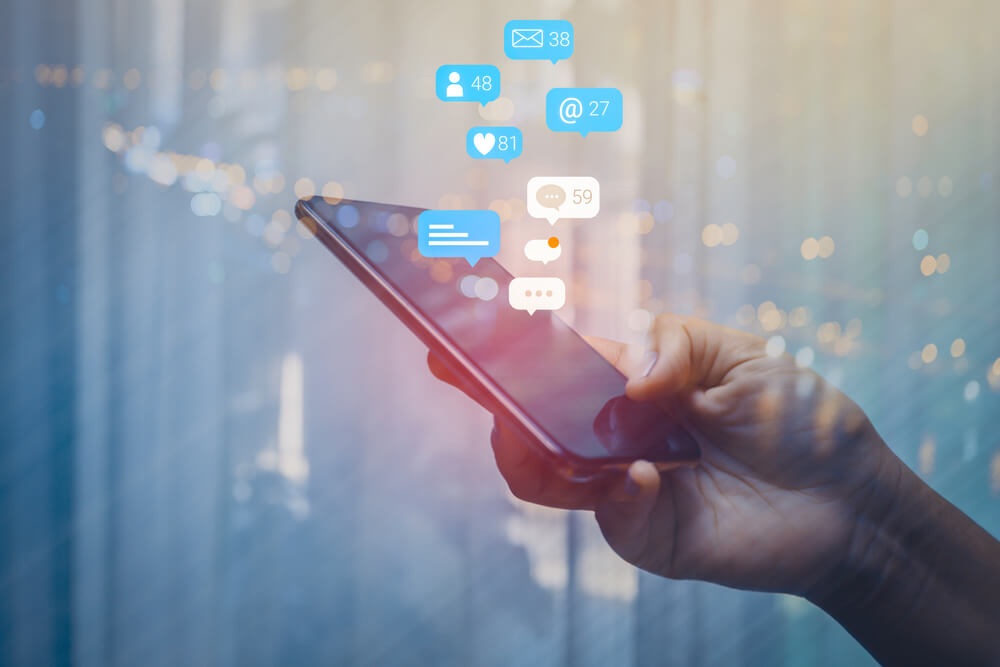 5. Digital channels will dominate
While 39% of respondents prefer phone and other voice communication now, the situation will change in the future. Gartner predicts that digital channels like chat and messaging services will overcome phone calls so that they will account for only 12% of interactions by 2022. The reasons for this shift are obvious: speed and convenience.
As millennials start dominating the world, you can expect rising demand for communication via digital channels. However, don't rush to close your phone lines – there will always be a need for direct interaction, especially when it comes to more complex issues. For example, 40% of respondents prefer solving complicated interactions like payment complaints by talking with a representative over the phone.
6. AI-powered automation
We can't imagine the future of customer service without the rising influence of artificial intelligence. This technology has the power to automate numerous simple repetitive tasks that take time from your agents. AI can help to automatically sort emails, respond to simple queries, and reroute calls. It is predicted that by 2021, 15% of all interactions will be completely handled by AI.
Many companies have already benefited from basic service automation, and proper machine learning can optimize this process and reduce operational costs. Thanks to automation, your agents will be able to provide high-quality service that will have a direct impact on customer satisfaction and your revenue.
7. Chatbots as support agents
Artificial intelligence has another application in customer service – chatbots. Many companies have already adopted them, and you have probably communicated with them on some websites. On average, one-third of customers have communicated with some form of chatbot or virtual assistant, and 30% of consumers rate such interactions as very effective. We can expect chatbots to become more advanced in the future thanks to the development of AI.
Driven by artificial intelligence, bots will be able to solve more customer issues. Using machine learning and data from previous interactions, they will handle typical support questions without human supervision. However, they won't replace your agents completely. Chatbots will take care of the common requests, enhancing the efficiency of your support team as they will be able to focus on more complex issues.
8. Data-driven service
With the adaption of new technologies, your service centers will become more dependent on data and its analysis. Any customer service department records massive amounts of information about interactions with customers, their journeys, and preferences. Your success depends on the ability to utilize this data to improve customer experience and satisfaction.
What is more, other departments can also benefit from such information. For example, marketing teams can use support center data to learn about the relevant customer needs and target them during the next sales campaign. Not surprisingly, 65% of companies mention data analysis as an extremely important factor in delivering a great customer experience.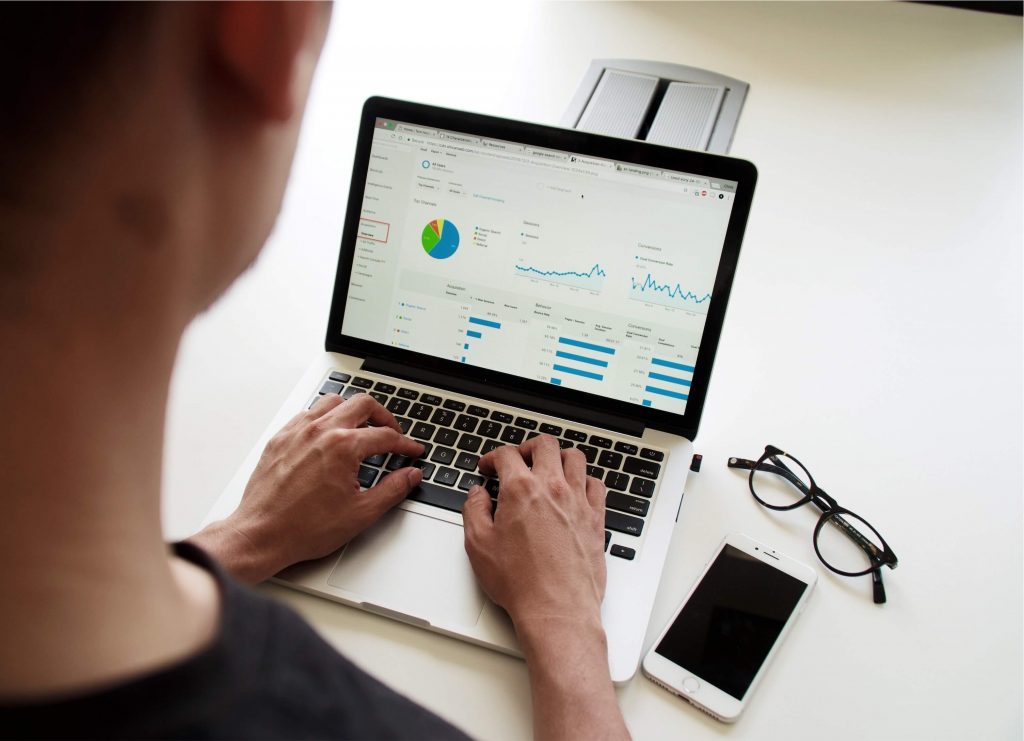 9. Blockchain for better e-commerce support
When we think about blockchain, cryptocurrency such as Bitcoin is the first thing that comes to mind; however, this technology has many more applications that can improve customer service. Smart contracts that don't require human involvement can guarantee transparent payments in the future, eliminating the need for tracking down every transaction. Thanks to blockchain, future service agents can spend less time hunting down overpayments and other similar issues and focus on delivering value.
10. Customers will go outsourcing
Many companies turn to customer service outsourcing so that their call centers have professional service agents handling consumers' requests. However, future outsourcing can take a completely new form. Redirecting complaints to a third party that will take care of customers' issues is becoming an emerging trend, and there are already some companies like AirHelp that provide such services.
Such an innovative customer service model has many benefits, saving customers' time and effort spent on solving their issues. At the same time, they will increase the volume of inquiries your service center has to handle, so you need to prepare for implementing technology and automating tasks in advance.
Conclusion
The future of customer service is fueled by the rapid development of technology. Chatbots, automated tasks, and customer data analysis will become a necessity for any support center, as they can help to provide a better customer experience. Such improvements are critical in the highly competitive environment where consumers are getting more demanding and expect interaction on their terms. So, take advantage of the trends described in our article to provide fantastic customer service and overcome your competitors. Contact us to see how we can help take your customer service to the next level and save budget at the same time.
Trends & Insights
Was this article helpful for you? Share it with your friends.