The age of the Internet and computer technology is actively changing our lives. Especially, drastic changes are going on with global business niches. A modern successful company needs to constantly monitor new solutions, come up with new methods of staff workflow, and keep up with customer service trends. Fast delivery, discount policy, convenient and quick online consultation - all this is standard for today's consumer.
Live chat outsourcing is among relatively novel business solutions convenient for both businesses and their clients. Thus, users can be ultimately satisfied not only by the reduced waiting time but also by the lack of lengthy phone conversations with the consultant. It is no secret that many people don't like telephone conversations at all.
And the business, in turn, gets an excellent way of high-quality and fast customer service, without suffering the high costs of establishing an in-house contact center.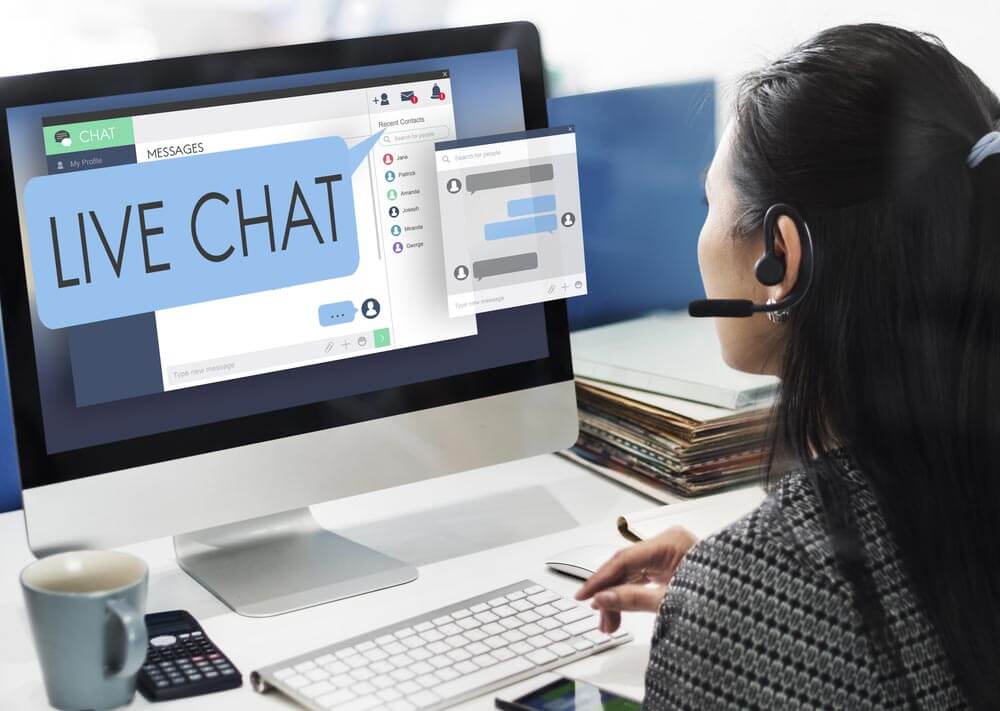 What is Live Chat?
Live chats aren't really novel. Going to the website of any online store or company, you will most probably see a small dialog box in the corner. This is a kind of expressway to clarify any questions and contact support at once.
It is also very convenient for people with special needs - with hearing problems or speech impairment. All in all, common live chats can boast the highest rates of customer satisfaction - 92%.
Live chat services focused on customer communication are now among the most in-demand services in the outsourcing market. All because either a large team of consultants or integration of advanced tech concepts is needed to implement them in the first place. With a well-adjusted live chat service at hand, however, one can provide due attention to each and every call.
Real-time live chat specialists help customers better understand the company's offers and correctly fill out a submission, registration form, etc. In the long run, this is a powerful sales promotion tool that can increase profit growth due to keeping your customer audience satisfied.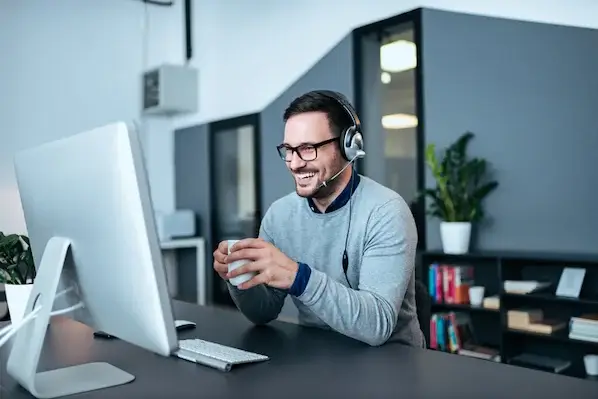 Live Chat Customer Support Basics
Live chat customer support is an up-to-date solution for real-time communication. Customers shouldn't be obliged to search forums for a long time, wait for emails with an answer to a question, and call the company hotline. All the necessary information can be provided in a fairly simple and fast format.
Surely, there are people who still prefer to talk with a living person over the phone. But this is rather a subjective point. Most experts agree that live chat support services bring about some outstanding benefits, such as:
The ability to quickly contact a support consultant without having to dial a number or look for a contact in the directory;
Users can freely do their things and browse the website while their questions are clarified;
Correspondence with a chat specialist can be saved for later purposes;
Instant response, especially compared to email correspondence, where it can take several days to solve a single task;
Accelerated sales funnel for most potential customers.
If we talk about the benefits of live chat services for business, then in addition to increasing sales and website promotion, online chat also helps to save money, bringing the following advantages:
One support specialist can conduct several conversations at once. That is, a small organization does not need to hire a whole staff of employees. And with the help of modern software, you can automatically distribute customer requests between departments of the company.
An online consultant can significantly increase the average order amount. This is due to the fact that the client quickly receives the necessary recommendations in real time.
The introduction of high-quality online chat won't take long, especially in the case of cooperation with an outsourcing company.
Live Chat Outsourcing
Online chat is considered to be one of the most effective customer support methods of today. 53% of consumers would prefer to reach businesses via chat than other methods. The development of global IT has taken online chat services to a new level. But a lot of time and effort is needed to establish the proper operation of the support. That's why leading companies increasingly turn to outsourcing live chat services for cost-efficient, expert help.
The outsourcing company will ensure the correct introduction of the service into the existing workflow, provide competent staff with a set of relevant skills, and will also take care of the entire technical part.
Most likely, the pricing of an outsource company will not exceed the potential costs required for the independent establishment of a new department, especially considering that the support chat should work 24/7.
Main tasks a live chat helps to handle:
Customer consultation on the product or service;
Tech support & miscellaneous advice;
Processing of requests & submissions;
Receiving & processing user feedback;
Online sales.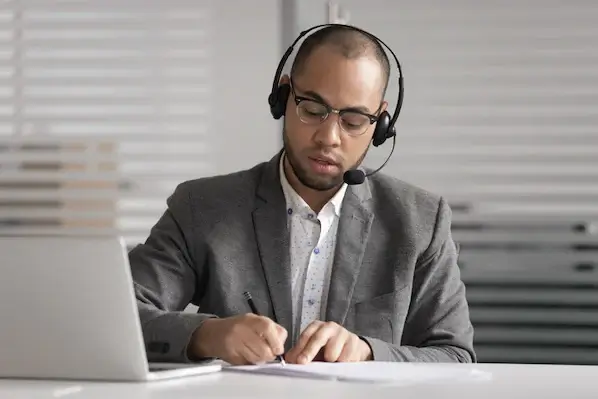 The major niches where outsourcing chat support is common to include:
ECommerce online support;
Taxi service;
IT solutions landings;
Car & parts selling companies;
Banks & various financial establishments;
Medical establishments & healthcare organizations;
Manufacture & production;
Foodservice industry.
Live Chat Answering Service
An online consultant benefits the organization when its work is well delivered. There are many indicators of performance effectiveness in this line of work. The majority of business representatives claim that this is the most beneficial solution for small businesses.
But is it that convenient for large corporations where large volumes of sales and streaming flow of clients take place? A live chat answering service comes to the rescue with this issue. The functionality of modern answering devices is much wider and more diverse, providing more than just a monotonous answering machine monologue.
Advanced answering machines are pieces of software or hardware that can recognize customer questions and send automatic messages to chat. There are two main types of answering machines: those that support two-way communication with the client and those that can recognize text requests and redirect to articles that contain relevant information.
Speaking in more detail about the first type, such answering machines give out messages such as "Wait a minute", "Wait, please", and "We are looking for the necessary data". This gives the client a sense of involvement and importance, and the consultant is able to find the necessary data or serve several clients at once meanwhile.
The second type processes client requests directly. Such a program is able to recognize a question by keywords and find articles that contain the right amount of those same keywords or phrases. But this is rather a way out of a crisis situation when the support service is overloaded. Do not think that this kind of robot can replace a consultant, this is more of one way to distract the client in the waiting process than full support.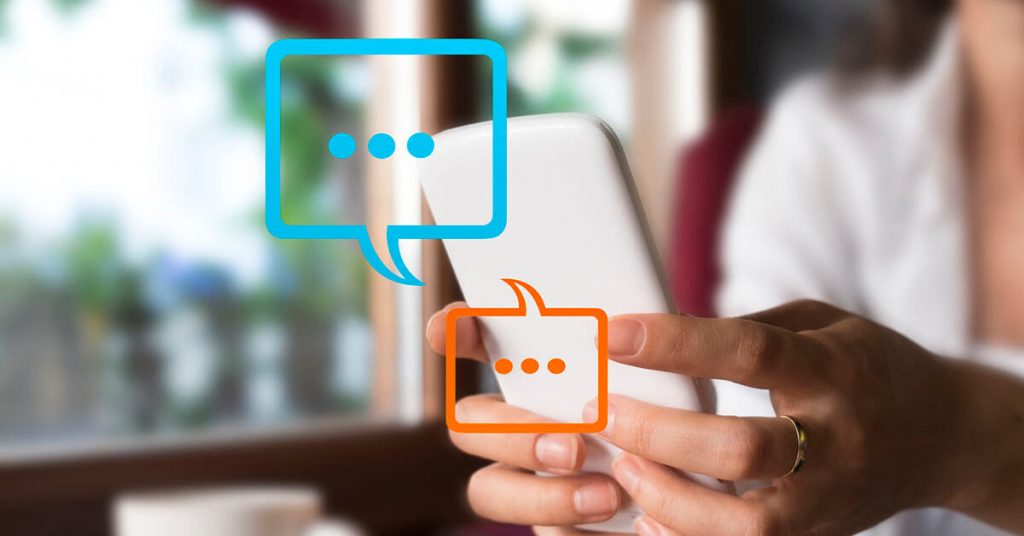 For quality service, it is better to regularly analyze customer requests. Based on these analyses, you can develop new answering templates or edit and update the old ones. The proper frequency of template customizations may depend on many factors: the size of the company, the number of services or goods provided, and the activity of site visitors.
An important point when communicating with any client is that the patience of a person with whom dialogue is already in progress is slightly higher than that of a new user who has not yet received any response. Therefore, it is very important to respond to new requests immediately. This significantly increases customer loyalty, mood, and the overall tone of correspondence.
In such situations, the answering machine is of particular importance and can keep the client busy while the consultant handles requests one by one.
But don't forget that you will handle the issue of excessive traffic load much more efficiently if you hire live experts - an answering machine is only an auxiliary tool that can facilitate the work of the operator but cannot replace it.
Conclusion
The era of the Internet teaches introduces new technologies in all areas of common life. We feel the strong impact of IT every day. Many familiar processes have greatly changed. This also applies to the service sector.
Of course, we continue going to shops and boutiques, trying on clothes, ordering food from a competent waiter, and consulting with the seller of equipment in the store in person. But we also began to order many things over the Internet. And if a few years ago it seemed rather risky because it was difficult to select something without visual and tactile contact, today, the format of online consultation has advanced a lot in its capacities.
It is difficult to argue with the fact that 24/7 chat support has greatly facilitated the lives of people who are unable to go shopping and spend time choosing the right products. Now, detailed information about a service or product can be provided to the client using outsourced chat support.
An outsourcing company-provider, which carefully prepares its staff, conducts specialized training, develops skills, can provide a full range of necessary services. All parties are satisfied as such - a business that receives good consultants who can increase profits due to excellent customer service and a client who receives the necessary advice quickly and in the most convenient form.
Customer Acquisiton
Was this article helpful for you? Share it with your friends.