Live chat outsourcing has become a popular tool that helps to improve the business. Customers often can't find answers to their questions because of a lack of information on the official website. Besides, according to a Mobile Messaging Report study, more than half (51%) of users want companies to be available around the clock. Many online stores use emails or calls for this purpose, but this way of communicating with customers is not always enough. Sometimes clients have urgent questions, and you force them to wait for an email response. Some consumers just do not like calling a phone. On the internet, you can't touch the purchased goods, feel their quality or talk to the seller. That's what makes it very important to establish 24/7 communication with clients.
A Live Chat is a virtual room for discussion between website visitors and agents. Chatting takes place in real time and creates an imitation of a live conversation. Such communication brings lots of advantages to commercial sites. When customers need help, they can ask a question online and quickly get an answer. This allows them to quickly make a decision and purchase products or use the services. Besides, it increases the average time that the user spends on the site, which search engines take into account.
Let's take a closer look at the advantages that a live chat can give your company.

Advantages of Managed Live Chat
Real-time communication helps customers make purchases easier, get answers to their questions faster, and resolve difficulties without misunderstandings. Thus, having a live chat on a website can be beneficial for both the company and the customer.
Benefits of live chat services for a store or service:
Quick contact with customers whenever they need help without any delays;
Reduced costs for customer support and a reduced number of agents;
Communication with multiple clients at the same time and the possibility to process a large number of requests at once;
Preservation of all correspondence with customers and the possibility to analyze problem areas, consumer behavior, and adjust the work of operators;
The impact on clients that makes them more likely to convert into buyers;
Clients' increased interest and assurance that they will return to the site.
Benefits of live chat for the client:
Helps instantly contact a support service operator and make a decision faster;
Allows the consumer to do other things while communicating with the agent;
Textual information is easier to process than voice information;
The customer feels more confident when they realize that they can contact a specialist for help or advice at any moment;
In the chat, the agent and client can exchange links to a specific page of the site or product;
Many people that have difficulties finding information do not dare to call a manager over the phone. In this case, the chat helps.
Thus, a live chat increases website conversion and sales help to improve the quality of service, and wins customers' loyalty. And outsourcing technical support can also save your budget since you won't need to hire employees by yourself. It is always easier to contact one specific agency. 
How 24/7 Chat Support Helps Your Business
A live chat will be an effective tool for any business that includes communication with customers and provides products or services. If you have an online store, it will help clients to choose the best products, a suitable model or size, or convince them to choose a package of services. Sometimes the agent's attitude plays an important role in the consumer's further choice of an online store. Mobile Messaging Report research says that a large number of users who make purchases on the internet would like to contact a real person. Moreover, more than half of them say that a lack of support has kept them from buying a product.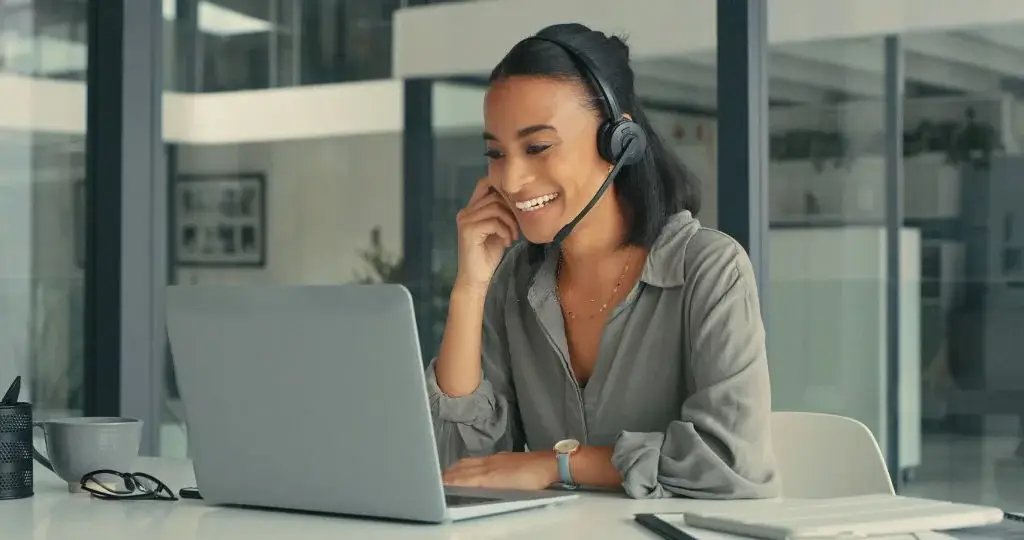 The live chat shows clients that the agent is ready to help at any time of day or night. This increases the customers' confidence and loyalty to the online store.
More advantages your business will get with the live chat:
Increase in consumer loyalty. With high-quality service, a client can not only turn into a regular but also recommend the website to friends;
Website's popularity. Using a live chat, you can increase the number of visits and actions that the customers perform;
Analysis of the customer's needs. You can study the problems of visitors and improve your website by studying statistics and asking specific questions. By collecting data on the customer's shopping habits you can create more personalized purchases;
The opportunity to initiate a conversation. A live chat allows agents to see which page the client is browsing and give accurate advice on the products they need;
Processing of multiple requests. Unlike calls, a text chat helps to reduce costs by hiring a smaller number of agents;
Price increase in the average order. It is difficult to make a decision when the product is already in the basket. When clients receive real-time recommendations and answers, they are more likely to choose a product and eventually buy it;
Uniqueness. It is more important than ever to stand out among competitors. With a chat, you can pick the key to the heart of the visitor and make them your new customer;
Long-term relationship. Most clients who use chats return to the website. When talking to a company agent, they feel supported and connected to the business;
Development of the company. You can analyze which products are more popular, what is the income and age of your visitors, and continue to develop your offers based on this;
More opportunities. You can collect contact information (phone numbers and emails) of potential customers to further work with them (advertisement campaigns, etc.);
Refund. With the live chat, you will minimize the refund operations, since all questions will be answered by the agent.
Thus, an online chat on your website can help the consumers return for new products. This will increase not only your sales and profit but also your brand recognition.
Successful Companies that Use Live Chat
To make sure the chats are effective, let's look at several companies that are successfully using them for a variety of purposes (helping customers to register on the site, accepting suggestions to improve products, etc.):
Expensify. The company offers tools that help to create expense reports. It uses a chat to provide better support for millions of users. That's why Expensify's support agents are ready to answer customers' questions around the clock. Thanks to the live chat on the website, the average time of response has been reduced to 30 minutes, with a client base of 3 million people.
Syte. This website allows customers to find the products they need. The clients upload a photo, and the system recommends similar products. Thus, the store does not need to spend money on creating its own system of visual recommendations. It is sometimes difficult for users to figure out how the system works, that's why Syte added a chat to each page starting from the main one, which simplified the interaction with consumers.
Vestd. The platform helps small or medium British companies effectively distribute work among employees. It offers many features, including digital documents and spreadsheets. Because of the large amounts of material, users often have questions. The company's agents provide tips based on what page the visitor is browsing and how much time they have already spent on the website.
Live Chat Agents
Users think that online technical support is an ideal channel of communication. It is because the agents can help them with every step of the order in real time.
But one of the most important factors is a well-prepared support team. This is the key to success since no modern technology can fix the incompetence of employees. They should not only know everything about the company and its products or services but also be able to communicate with customers patiently and politely.
The inventory must be learned from A to Z. The agents need to not only be able to quickly answer questions from potential clients but also recommend related products. E.g. if the customer is doubting whether they want to buy a product or not, the agent can stimulate them by offering a discount coupon.
It is also important to constantly reduce the average response time to a client's questions. For that, you can give the team a list of frequently asked questions, which will significantly speed up the service and leave a good impression of your company.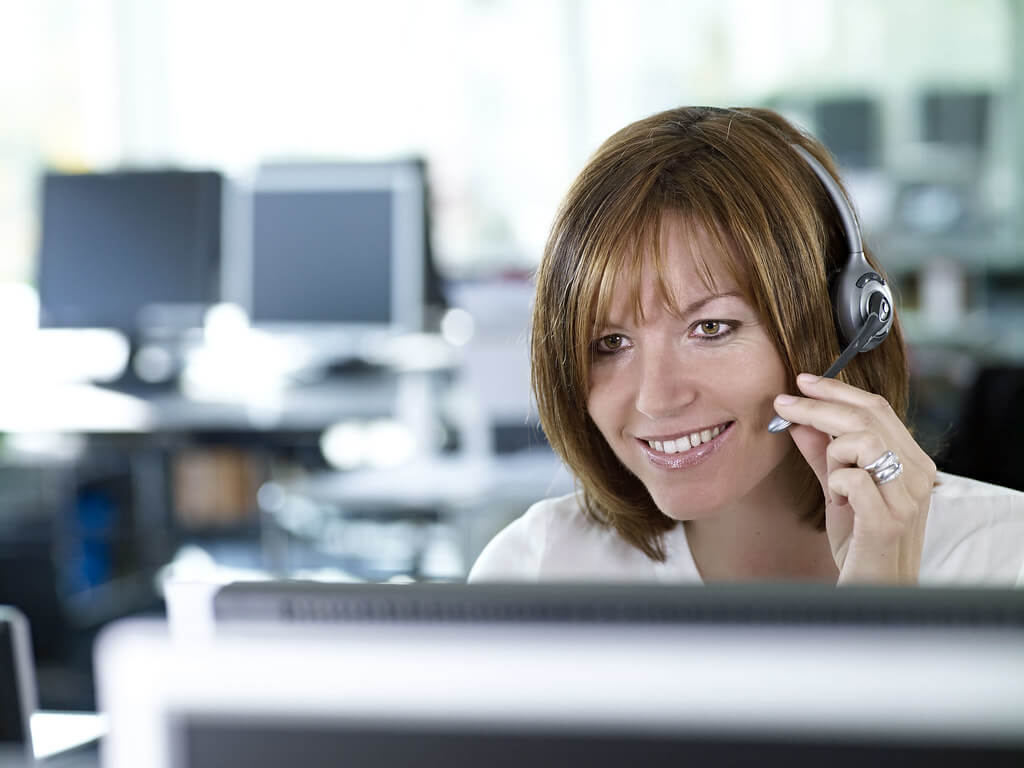 To become successful, you have to train your consultants or hire already-trained professionals. For example, Simply Contact will be the best choice for every business. Our outsourcing company will thoroughly explore your range of products before starting the work on 24/7 chat support. Our employees have extensive experience and are used to listening to customers, showing interest, and bringing an individual approach to each case.
The call center agents know how to establish an emotional connection with a client and stimulate them to purchase your product or service. They will help you increase sales and satisfy the customers. The pricing will depend on the size of your business and the number of clients.
Live Chat Outsource
Live chat agents are an important aspect of any company that aims to offer quality customer service. They save costs and make communication convenient for customers. Chatting with professional staff helps visitors to study the products, the process of purchase, and delivery in more detail. Agents can give advice like in any ordinary offline store and thereby help customers make a decision and purchase. For a company owner, a live chat support service provider is a must-have contact.
Simply Contact provides quality service at a lower cost than American or Western European companies. You can easily save your budget and use the money on different aspects of business development. If you are still not sure about implementing a website support chat, just contact our company to discuss everything in detail.
Business Tips
Was this article helpful for you? Share it with your friends.