Inbound calls are much more promising than outcoming ones in sales because they automatically imply that a calling person is interested in cooperation themselves. Having called by their own initiative, a person makes it obvious that they are ready to become a customer. Though it isn't always the case — they may want to contact you just to get the information they are looking for but plan on making a purchase in a different place, so don't assume anything ahead of time.
What you should be trying to do, on the other hand, is to convince them that they have addressed just the right place and that there is no need to look anywhere else for an actual buy. A properly arranged inbound call script will drastically increase your chances to make a successful sell and significantly simplify the chores of the managers.
Clients' Expectations
A client usually has a range of expectations when making a call — thus, it is of utmost importance to comply with any anticipation of a client in order to successfully close a deal. Usually, a client has the following expectation:
Not to make a mistake when choosing the company that suits them the most;
To solve their problem as fast as possible and get back to their affairs;
To have a comfortable personal communication experience. It is extremely important that an operator doesn't just read their script out loud during the conversation but conducts an individualized seamless dialogue that leaves a client entertained and satisfied;
Not to be exposed to any commercial manipulatory tricks, especially the well-known common ones that irritate the majority of people and ruin the motivation for further interaction. Client wants to see that the company takes into account their concerns and doesn't just strive to sell out their stock and be done with them.
It is due to these reasons that inbound call center script templates should be chosen based on the situation of a specific client.
What Do We Need An Inbound Sales Call Script For?
When constructing an inbound call script we need to consider the objectives of the company. Those usually comprise:
Gathering contact information from a client and putting them into the client base;
Determining the intention of a calling client and their potential as a customer;
Deciding on a specific target action as a result of a conversation;
Conduct a fast conversation, and regulate the problems as quickly as possible;
Leave a good impression on a client and motivate them to address the company again in the future.
Take notice that no inbound call center script templates should contain any actual information and answer any questions. This is one peculiarity of information centers that leaves many confused. Usually, people believe that the main goal of informational call center services is to provide a client with data. Even employees often have this mixed up and as a result, they eagerly answer all of the questions a client has, and give away a lot of useful info, leading to a loss of a deal.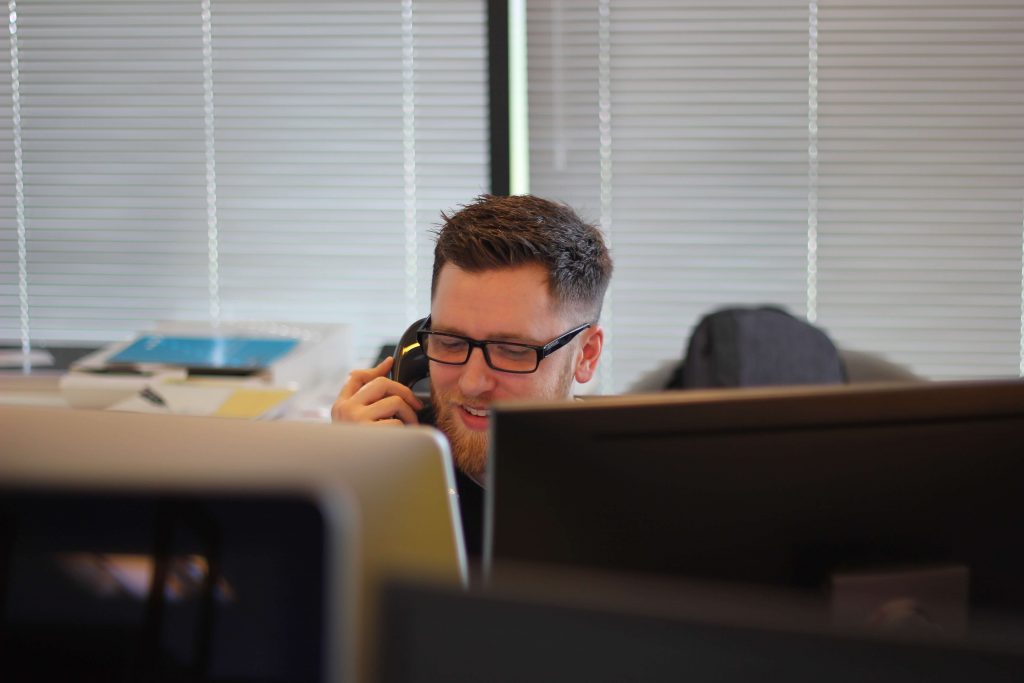 Information can be sold only in case the company is one of the major players in a market or provides a product at lower prices on the market. Otherwise, such a strategy inevitably leads to a decrease in sales rate.
A target action, in this case, is a conversion stage recommended to a client before they make a purchase in order to increase the chances of them not changing their mind in the end. It can be conducted in the form of anything from a demonstration, test drive, invitation to visit the store, summoning a specialist to their house, and so on. After one of these target actions provided by the company free of charge, a client is much more likely to make a buy at the end of the day.
A target action can also make up a good qualification film that will indicate that a client is really interested in buying your product. For example, if they want to make a purchase but don't even want to take a look at the product first — it is a sign indicating that they may not really be interested in buying it from you after all. That is why an inbound call script should concentrate on a target action and not the sale itself first!
In some cases, a target action may be the selling itself, though. It is often so with internet shops or usual products. You can get more information on how to organize a hotline for an internet marketing platform by following this link.
Рhone Answering Script Samples
There is a certain set of rules you should follow if you want to write an effective inbound call script. It is based on several ground principles that will help it to realize its main objectives.
How to start a conversation
By starting a conversation with plain phrases like "Hello" or "Yes" you are killing off any possibility to make a sale right from the beginning. You've got to remember a couple of simple rules here:
The first thing you say to a client always has to be a polite greeting and only then you can go on to introduce them to the name of the company. We need to do it in such an order due to the latency of the telephone connection — a client may simply miss the first few words of an operator and be left confused as to whether or not they called the right number;
An operator should always reiterate the type of activity the company is engaged in. It is done in order to make it easier for clients who may find themselves lost calling several different companies in a row while monitoring prices. However, if this information is already included in the name of the company, there is no need to elaborate on that.
You should definitely introduce yourself to a client. It is always more pleasing to speak with a person whose name you know than to be in the doubt. And it is best to give them just your name rather than your full name and patronymic — they don't need that much information from you.
Рhone answering script samples: «Hello! Company A, operator ...... What can I help you with?»
The first question from a client
We can roughly carve out two main types of questions that are frequently asked by clients calling on the hotlines for information.
They are the following:
Questions containing straight information such as the description of a product, price, and so on;
Questions containing no direct information.
Here is a list of the most frequently asked questions:
What is the price of this product/service?
Do you provide such services?
Do you currently have this product in stock?
I would like to get some more information about this product, please give a more detailed description.
The following situation has occurred with my product: ....... Can you help me to solve this problem?
These are the questions that should be considered in the process of writing up an inbound call script because they are the most common. Now, of course, a client can sometimes surprise an operator with a unique question that will not be stated in the script but that happens rather seldom.
Getting a client's name and consent
In this block, a manager should try and make sure that the client has indeed called the right number and knows what they are going to get from the company. It is also important to get the name of the client for establishing further relationships with them.
Іnbound call script example: «Yes, sure, I will tell you about it. Can you please tell me your name so it would be comfortable for us to speak?».
This part of the script will have some peculiarities to it:
An operator should always give a client the reason for getting their name;
Some scripts will have this question somewhere in the middle to give the conversation kind of a relaxed feeling to it — this usually works and creates a good impression on clients.
In this part, it is of utmost importance that a client is willing to talk. Now, having got their favor, the conversation will definitely go smoothly.
General answers
In this block, an employee should answer the first question of a client and then ask them some additional questions to reinforce further cooperation. Here is an example of such a script: "The approximate price of this product is ....... Now, allow me to ask you a few clarifying questions in order to calculate everything with maximal precision".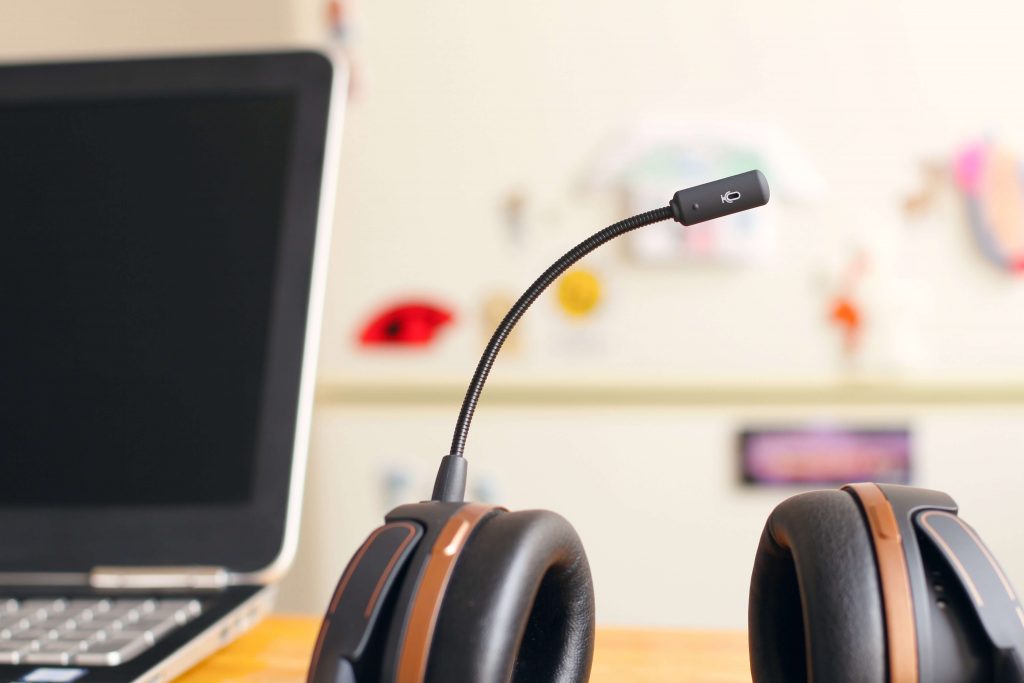 Peculiarities of this part:
If a client asks about the price of a product, an operator should immediately give them a clear direct answer, not withholding any information behind the personal calculation;
An operator should give a client both the lowest price to hook their attention initially and the average price so that they get the whole picture of the current market.
It is also important to clarify to a client that the price is not fixed and is subject to change due to a range of numerous market factors.
Determining the needs of a client
A client should be asked the questions that will help the company to form a wholesome picture of that particular client, find out their demands and desires, and determine the chance of a successful deal with them based on that information.
Here are the three general types of questions that can be used in this situation:
Questions focussed on collecting technical information from a client;
Questions aimed at checking the level of proficiency of the employees;
Questions focussed on finding out the reasons behind giving a positive reply.
This part of the script has some specific aspects to look for:
It is best to ask open-ended questions so as to motivate a client for further conversation and get the most information out of them;
Immediately put all the collected data into a CRM system or any other type of database you operate to avoid missing some of the information and spending additional time to remember the dialog after it is over;
Pay attention to all the questions a client may have — otherwise, you will not get the whole picture of this client's profile.
A good rule of thumb to remember would be not to exceed the number of seven questions. If you push them too much they may burn out of interest/motivation to continue the conversation and ditch the deal.
The results of the conversation
Now that all the questions have been stated and answered, you need to sum up the conclusions so that a client would be sure that they were understood clearly and in case of a mistake they could correct an operator in their notes. Here is one of the possible phone answering script samples: "Thank you for your time. I am now going, to sum up, all the details we have just discussed in order to ensure that everything is right."
Some of the peculiarities to pay attention to in this part:
Summing up is absolutely essential especially in case if your product has a wide variety of implementations;
A client should give a confirmation that the information an operator has put down is correct. This way, we can significantly decrease the amount of ambiguity in the presentational block later on.
Presentational block
The presentation should not be too diffuse or complex — otherwise, a client watching it may start feeling bored and lose interest. It has to be concise, yet touch all the major aspects of your product.
Сall center conversation sample inbound: «The service/product A is going to be perfect for you. This will cost you ...... ».
Peculiarities to look for:
A client should understand that the proposition you are giving them is advantageous;
A presentation should not be too long to prevent the attention of a client from fading away;
There can be a place for a little question in the middle of the presentation to help the client to focus their attention;
The presentation should address a client by their name only;
The price should be stated in the end section of the presentation.
Additional questions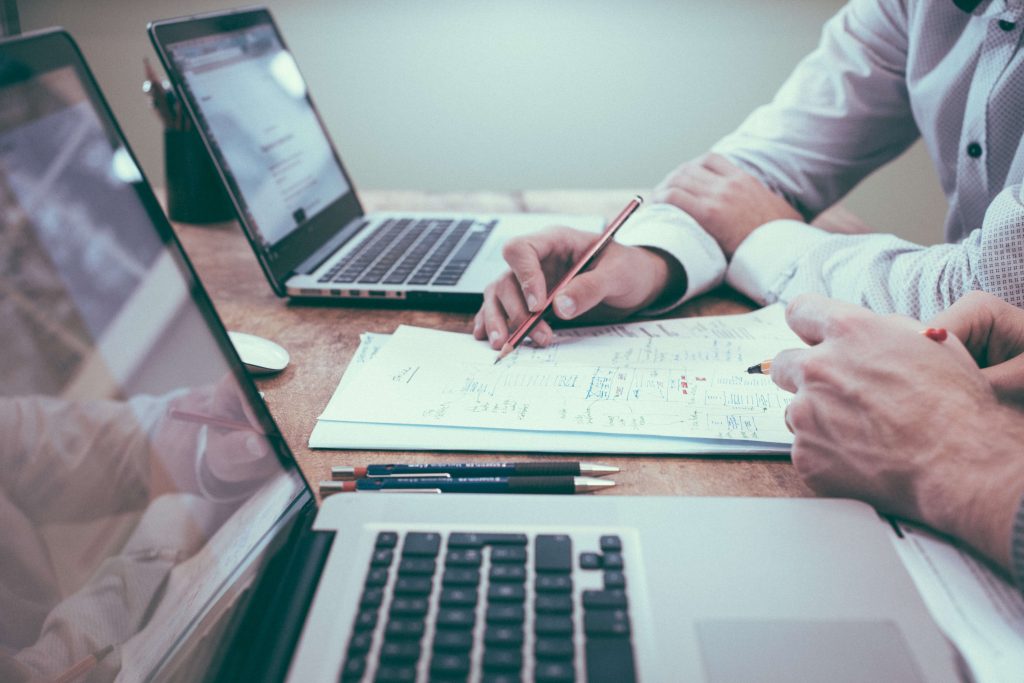 Immediately after the presentation is over, you should ask the client a question that will stop their train of thoughts about the price.
Finishing the deal
If a client has agreed to strike a deal, you need to get their contact information and discuss the further plan of action. Keep in mind that you should always give them a reason for getting their contacts so they feel safe and informed at all times. Elaborating on further interaction is just as important.
Increasing The Conversion Rates Of An Inbound Call Script
There are several ways of increasing the conversion rate while processing incoming calls. These include the following:
Ask for their name immediately after the first contact with a client has been established. If you ask it right away it may arouse a certain level of rejection from the start — and that is not what we want;
During the arrangement of the meeting, you better give them a specific time frame to come for a visit and ask them if it is okay rather than saying something like "Come anytime you want". This approach will help the company to look more desirable and important in the client's eyes;
If a client wants some time to think over your prepositions, try sending them information such as spreadsheets and infographics showing off practically that your company really is the best option they can find.
It is important not to interrupt a client while they speak and generally take an active listener position in the dialogue speaking only when they have finished.
In writing a call center script sample inbound, it is crucial to remember that the main objective of an operator is not to give as much information as possible but to arrange a target action for a client. That is why personal communication plays such an important role in the equation here.
Customer Care
Was this article helpful for you? Share it with your friends.