Great customer experience is the key to the growth and sustainability of any business. Customer services are slowly starting to develop into omnichannel services. Surprisingly, this development has further increased the importance and need for excellent hospitality call centers.
While omnichannel services do help consumers, about 66% of consumers prefer to have a direct link to their customer service representatives. This diligence has helped call centers deal with real and complicated consumer issues while other services such as email, social media, and live chat offer enough help to people stuck with minor and solvable problems.
Hospitality call centers continue to play an incredibly fundamental role in constructing a strong and beneficial clientele. However, it is no easy feat to establish an in-house customer service and call center. It takes a lot of planning, budget delegation, and employee training. Moreover, efficient call centers provide both proactive and reactive services.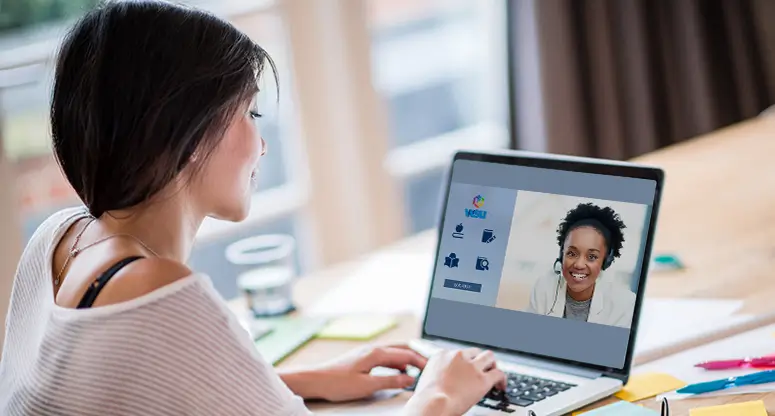 Why Is Customer Service an Integral Part of the Hospitality Industry?
Positive customer service is beneficial to all businesses, but it is especially important for hospitality businesses. Most hospitality businesses rely heavily on customer interaction and a huge part of their services is to satisfy the customer.
Affects customers' decisions greatly
Businesses that are entirely comprised of providing personal services tend to lose sales and customers in case of dissatisfaction. According to analytics, 70% of the customer's decisions are directly affected by the customer services for that business. This not only directly affects one specific consumer but also a large percentage of the potential clientele.
Word-of-mouth marketing
Most people are more likely to share a negative experience than a positive one. Even in unfortunate cases of questionable service, if the business provides helpful customer support handled by trained representatives, that bad experience can turn into a good one. When provided with excellent customer support, people will surely talk about their business among their acquaintances and create a successful word-of-mouth marketing channel.
Sets you apart from your competitors
High-functioning hospitality call center services also play a huge role in setting you apart from your competitor. In the experience of Simply Contact's experts, more people are attracted to rapid responses and great customer support services. This also helps create the typecast, that your customer service is better than other hospitality businesses in your circle.
Reduces risk of loss in business
Customer support services also help build a loyal clientele, who don't only stick to your business but also do sufficient marketing. According to research, questionable and unhelpful customer services sets the hospitality industry behind by about 1.6 trillion USD. by ensuring that your customer support is as strong as ever, you lessen the risk of losing customers due to service issues or miscommunication.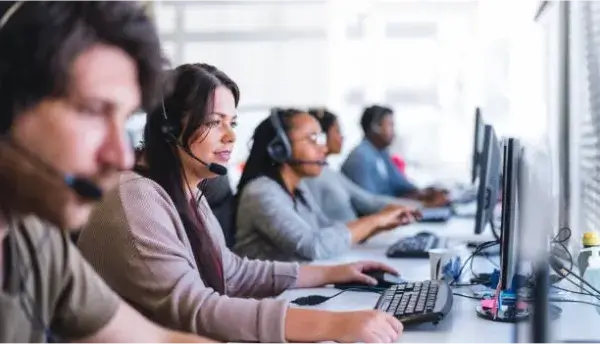 Customer Support Call Centers Aren't Enough Anymore
The world is progressing towards virtual interaction at a quick pace. While most people still prefer in-person interaction, it is simply not enough anymore. To create excellent and reliable customer service in the hospitality industry, you need to cover all forums and create an omnichannel service for your business.
Simply contact provides businesses with efficient customer support services that include multiple channels of interaction to help create a feasible support department for customers of all backgrounds and ages. We also ensure that the support representatives are trained and informed about the hospitality industry and can satisfy and help customers accordingly. Omnichannel customer support services include services such as on-call support, emails, live chats, social media interactions, etc.
While some other industries can completely switch to virtual support, hospitality industries need multiple channels of interaction due to the nature of the service. People prefer on-call support in cases of complications or shortage of time. Issues such as refunds and cancellations are usually done by email. Live chat and social media interaction are mostly used for inquiries, information, and other minor issues.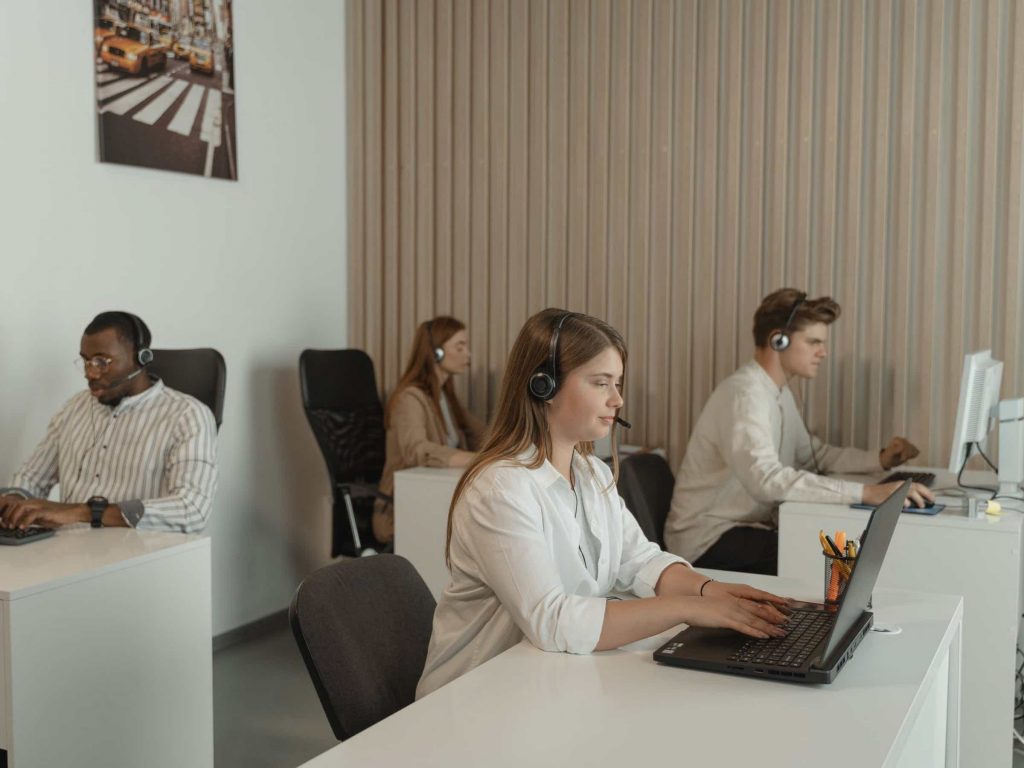 Why Is It Beneficial for Businesses to Outsource Their Hospitality Call Center?
Every customer interaction must be as positive and productive as possible. Outsourcing is one way to improve your customer service and gain consumer loyalty.
Using a third-party provider to manage your customer service operations can provide you with several significant and long-term benefits, including:
Reduced administrative workload
Early businesses typically have many responsibilities and tasks, and not enough space or employees. Not every person is equipped with customer support expertise which can often end up in poor results. similarly, hiring an expert or training your employee can increase the in-house workload as well as build financial pressure.
Whereas outsourcing hospitality customer services can greatly benefit your business. Not only it is more efficient, reliable, and feasible; but it also costs a lot less than hiring a trained rep. Outsourcing support will help save you money, time, space, and a lot of headaches.
24/7 regular coverage
Many customers today expect 24/7 customer support. Even more so in the hospitality industry. In this industry, the construction of time is very unreliable and temporary. While the business itself has regular working hours, the customers can be reaching out from all time zones and can often face poor to non-existent customer support. Outsourcing a call center for hospitality can help ensure that trained support reps are always available to your clientele.
Dissolving the linguistic barrier
With your business based in the hospitality industry, you are sure to get many customers who deal with linguistic barriers. If your customers are likely to speak a language other than English, such as Spanish or Chinese, outsourced customer care can provide you with representatives who speak multiple languages.
As a result, your customers are more likely to do business with you because they know their questions will be properly answered. After all, there are no communication barriers. Additionally, with how the world is today, your business will gain the narrative of being progressive and proactive.
Skilled expertise equals enhanced efficiency
Provide exceptional customer service, which can help your company stand out. Efficient customer service across multiple platforms will help your customers receive the assistance they require at a quick interval. This will make them happier, and you will be less stressed as a result.
Omnichannel presence and support
One of the most effective ways to ensure customer retention and satisfaction is to provide omnichannel customer support. Not every customer will contact your company via e-mail or another method regularly. That's why you need to provide service through a variety of channels so that everyone can get the help they need quickly and easily.
This manner of service also helps you create better data records for CRM, target market, and client consultancy. All these services can be easily provided when you outsource customer care as opposed to the challenges you are going to face while conducting it in-house.
Data-driven business decisions
With your whole clientele's data in one place and dealt with by professional experts, you will be able to create much more accurate data-driven results when analyzing your business growth.
Summary
Providing Proficient customer support is the key to growing a small business but as it's clear, it's a complicated and long-term procedure that requires much expertise. If you want to expand your business and establish excellent customer care service, contact us, and get access to impeccable services and a contact-ridden call center.
Business Tips
Was this article helpful for you? Share it with your friends.