Information security is more important than ever in the age of data breaches, and nowhere is it more critical than in the banking and financial services business. Outsourcing a financial services call center gives everything you need and nothing you don't, from account balances to debugging online transactions.
Money is a way of life for financial services firms and investment brokers. Fast, professional service isn't a luxury for their clients; it's a necessity. As a result, only the most outstanding customer support solutions will suffice.
Companies rely significantly on their financial service contact centers to preserve positive customer relationships, particularly during difficult times. As a result, addressing contact center concerns is more crucial than ever. Fortunately, a cloud-based contact center solution can address several of these issues.
What Is A Call Center In A Financial Company?
Companies that provide financial services play a vital role in assisting people in managing their finances. But, with a few exceptions, anything your financial services firm can do for customers in person may be done just as quickly through a call center.
For example, customers can use trained call center representatives to assist them with a range of typical tasks, including making deposits, withdrawing money, checking their balances, and paying their bills. In addition, mortgage companies, lending institutions, and investment firms can all benefit from the characteristics of a call center to better serve their consumers.
A certified financial services call center is required to help or oversee certain types of transactions. When a consumer has a genuine need to speak with someone, call center software can direct them to the most suited individual to assist them in a single transfer. A financial services call center's overall goal is to improve the customer experience while also helping your company run more efficiently.
Outsourcing Financial Services Call Center
Hiring an outside company to run and manage a call center is known as call center outsourcing. The hiring and training of call center employees, the maintenance of call center software and equipment, and the day-to-day management of call center operations are all handled by an external service provider.
The financial services industry is highly specialized. As a result, bank call centers have understandably high standards for employee training and security.
Many firms take a hands-off approach to managing operations once choosing to outsource their call center operations has been made, and contracts have been signed. So, when outsourcing, it is better to look for the call center security standard for outsourced customer support.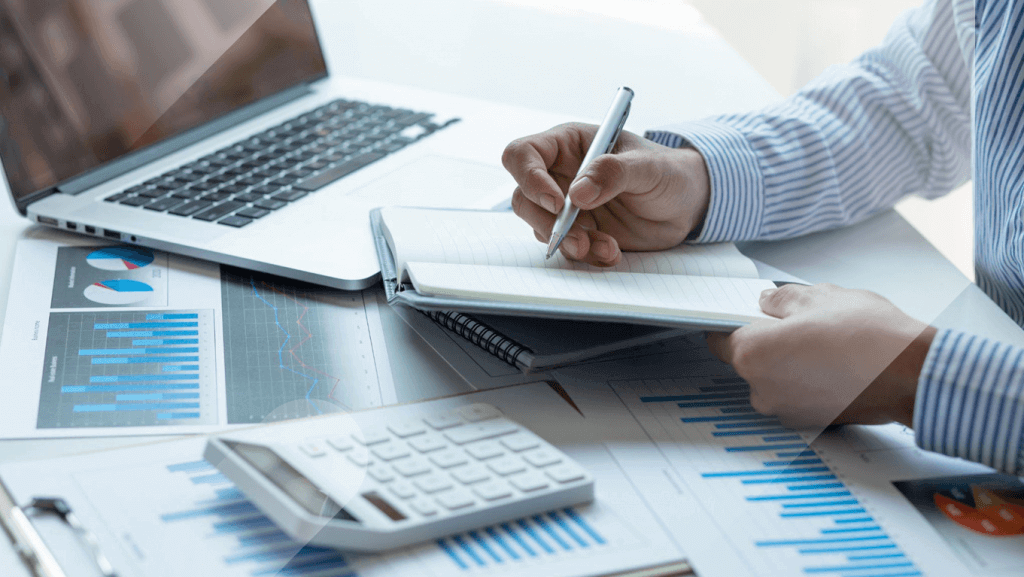 Benefits Of The Outsourcing Call Center Of Financial Services
A call center can assist your in-house financial staff with their daily tasks. In addition, the financial service call center should integrate to help your operations and your company's growth and client perception.
Provides professional services
Staff in call centers are trained to provide adequate and correct service information to financial industry clients. As a result, call centers assist you in resolving your clients' issues professionally and efficiently. In addition, it offers clients a positive impression of the company's brand.
Cost-cutting
Outsourcing call center services Keep your company or organization focused on the most critical parts of keeping it running smoothly day in and day out. Production, sales, and distribution are examples of essential tasks that may or may not be constrained.
If you take advantage of the improved assistance and workforce, you won't have to worry about support professionals handling too many issues while providing poor service to your consumers.
Offshore outsourcing proponents say that it drastically decreases or eliminates the costs of maintaining a call center.
Scalability and adaptability
Customers will be subjected to periods of high call volumes and a shortage of accessible agents if you run a call center in-house. Outsourced call centers can anticipate call volume peaks and troughs, allowing them to arrange the necessary personnel at the proper times.
Outsourcing companies have the capacity and staff to swiftly ramp up, allowing your employees to focus on other crucial duties that are critical to the improvement and growth of your company. For example, if you run a small auto loan firm, your crew will likely be small.
As a result, their attention is disrupted, and productivity suffers when they're continually getting sidetracked by filling in customer care gaps.
Industry knowledge
You want to make sure that the call center staff has experience in all aspects of customer service. Essential client services will be provided by a skilled and experienced call center team, including:
Responding to inquiries regarding your loan initiatives
Make welcoming calls to new clients to explain your payment procedures.
Advising on any position a client can be in, such as financial difficulties or how-to requests
Long operational hours
Customers would want to be able to contact a live agent at any time of day or night, seven days a week, by calling, sending an email, or starting an online chat. Unfortunately, having a limited in-house call center that only provides support during business hours isn't always practical because everyone has a varied schedule.
Most auto loan companies cannot afford an in-house call center available 24 hours a day, seven days a week. It would necessitate round-the-clock employment, management, and equipment. Even if you can locate skilled workers to work the "graveyard shift," you'll face hefty pricing increases.
Resolve concerns with staffing
External service providers often handle call center agent hiring, training, scheduling, and management. It can save your business time, money, and stress by eliminating the need to hire additional staff.
24/7 customer service
For a fraction of the cost, you can get 24/7 customer assistance. Outsourcing call center functions allows businesses to deliver 24/7 customer service at a price that isn't prohibitive.
Handle a high volume of overflow calls with ease
Outsourcing a portion of your call center operation to a service provider who is only responsible for taking overflow calls during peak call volume periods can be a cost-effective solution to a costly problem.
Better control over operations with a call center
Companies are more confident in call center providers' capacity to satisfy their customers' needs when they promise 100 percent uptime. They have servers in different geographic regions and have people devoted to ensuring exceptional call quality around the clock. 
There are many benefits to outsourcing customer service. Therefore, it is necessary to know how to outsource customer service.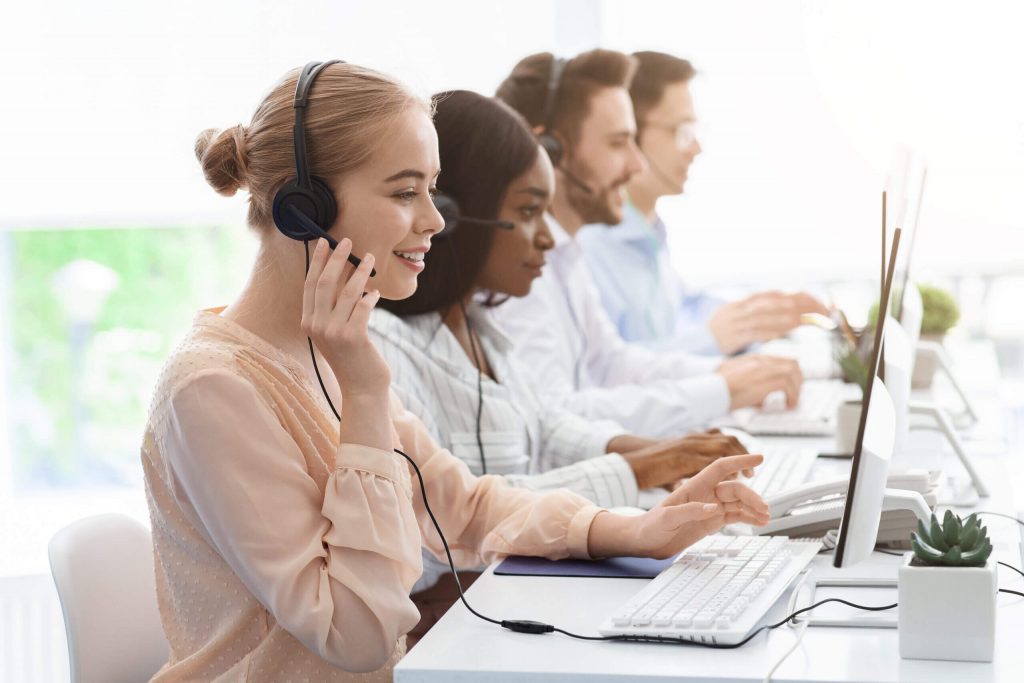 Channels Of Communication Do You Need To Cover
Email
Send tailored emails to consumers informing them of any changes to their bank accounts, special offers, or other pertinent information.
Mobile phone
Even though it is the most expensive channel, 80 percent of customers prefer to speak with agents over the phone. As a result, when it comes to calling centers, phones aren't going away anytime soon. Furthermore, when things get tough, the tendency for communicating via phone jumps into high gear. For example, consumers are more than twice as likely to prefer talking to a person over sending an email when tackling more complex problems.
Video calls
Intelligent callback systems are unquestionably at the forefront of the call center industry's rapid technological developments. Video, on the other hand, is a close second. In many ways, video help is a technological advancement over phone calls.
For example, a near-face-to-face discussion with an agent is possible via video. The personal connection that video features provide is appealing to call centers that are starting to use them. Troubleshooting services can also benefit from video.
Ikea, for example, utilizes movies to demonstrate how to build furniture, and some phone companies use videos to answer frequently asked problems. Video can also be used as a chat function, allowing the agent to see the customer.
Different social media
Contact centers have begun to embrace social media as a means of communicating with callers. Instead of calling and dealing with hold periods, many people now choose to correspond via Twitter or Facebook.
It could be beneficial to call center agents, who spend far more time on phone calls than on any other type of customer support and assistance.
Furthermore, social media is quicker. What could take an agent several minutes to go over the phone, they can easily tweet out in a matter of seconds. When trying to contact and serve several clients at once, the public component of social media can also aid. The only caveat is that when it comes to interacting via social media, agents must work as swiftly as possible.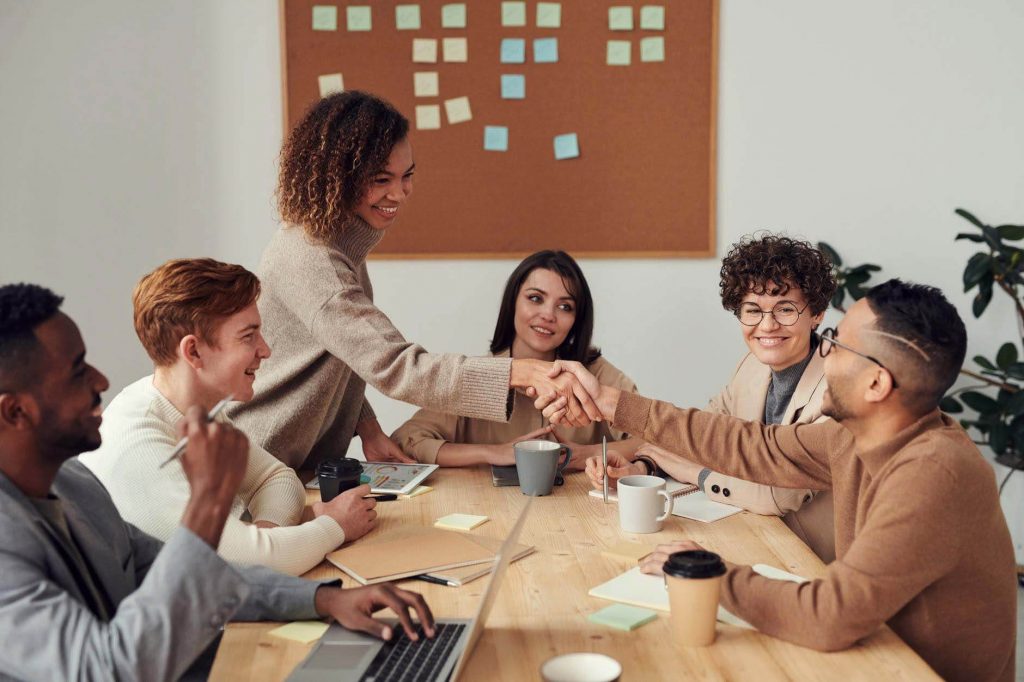 Conclusion
Customer service may be at the top of your list of call center outsourcing features if you run financial services or an insurance company. Overall, a growing number of financial institutions are willing to invest in call centers. Call centers are vital in today's society since they save organizations money and time. They also improve customer interactions.
Customers in the financial services industry have come to demand experiences tailored to their specific requirements and preferences, regardless of how they contact your company. As a result, financial services contact centers use mobile apps and web chat features more than other businesses.
If you would like to receive additional information about the work of the call center for financial services, please contact us.
Business Tips
Was this article helpful for you? Share it with your friends.