Want to keep your company focused on your core competencies only? Or maybe you want your employees to be more focused on increasing your company's revenue. Sometimes, when a business concentrates on product development or marketing processes, it doesn't have enough spare time or resources to focus on customer support. As a result, they can miss the key aspect of their business success.
So what should business owners do? What measures can they take to prevent these failures? In such a scenario, the use of offshore companies offering call center services in Ukraine might be the right choice! The option to outsource some processes and operations will help company owners be more productive and focus on more important things that will allow them to develop their businesses. According to statistical data, we can see that the global outsourcing industry revenue increased by up to $24 billion from 2010 to 2018. So let's take a closer look at this topic and try to find out all the key benefits of outsourcing call center services.
The General Benefits of Outsourcing Services and Operations to Call Centers
First, let's analyze the main advantages of using professional call center services. You should keep in mind that companies that choose this option have more chances to gain a competitive edge over the market.
So if you feel like your employees are less focused on growing, or you need a professional support team for your business, the use of call center services might be the best solution for you! As a result, your company will get a number of benefits.
Call centers can lower your internal overhead costs
You probably know that developing your own support team requires not only effort and experience but expensive equipment as well. When you use the services of call centers, there's no need to worry about this issue. They already have everything necessary for running your operations, including computers, the internet, professional software, and much more. Moreover, they already have the stuff for you. So there's no need to invest in the development of your own support team.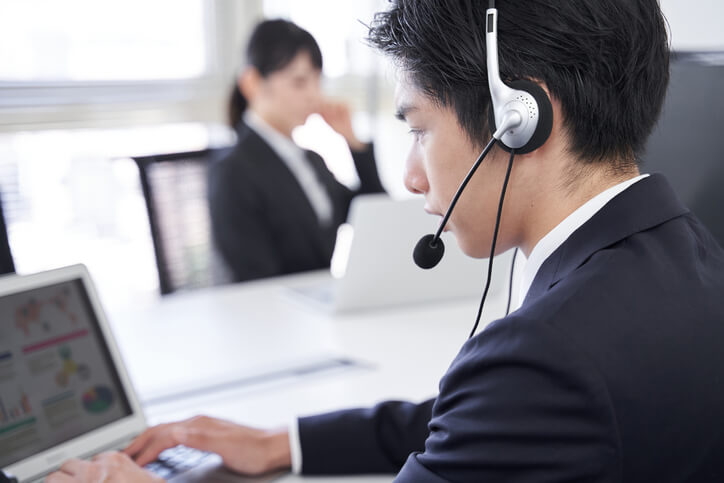 Professionals have specific knowledge of different industries
Professional outsourcing companies already have staff that is ready to manage multiple campaigns. Moreover, some of them even have bilingual specialists so the clients can receive qualified assistance in the language of their choice.
Flexibility
Outsourcing call centers have enough experience working with different campaigns. So they can easily switch from one project to another.
Quality monitoring
Besides consulting your customers, they also record calls and keep transcripts of chats so that you can review them at any moment. The calls may also be reviewed for coaching purposes. Simply put, you can easily check the overall performance at any time.
Good customer satisfaction
Professional call centers improve customer satisfaction. The main goal of any business owner is to have clients completely satisfied with their services. You can easily achieve this goal with the help of outsourcing call centers from Ukraine. They can manage a few communication channels (emails, live chats, voice calls, or chatbots) simultaneously. As a result, you'll see a significant improvement in customer satisfaction.
Why Choose a Ukrainian Call Center?
The Ukrainian market of outsourcing contact centers is rapidly growing. Only three years ago, 286 contact centers were registered on the territory of Ukraine. Today, the number of contact centers is much higher.
Until 2014, the majority of call center outsourcing services in Ukraine had been mostly working for Russian companies. But in 2015, the market changed: they started working either for domestic companies or European and American markets.
Today, Ukraine is recognized as the most attractive country for companies searching for professional support services.
When it comes to choosing the best outsourcing destination, a wide array of factors need to be considered: the price rates, the competence of specialists, experience in this niche, the labor laws of the country, and the mentality of the people. The boom of outsourcing services in Ukraine started four years ago. In 2017, the Global Sourcing Association named Ukraine as the Outsourcing Destination of the Year.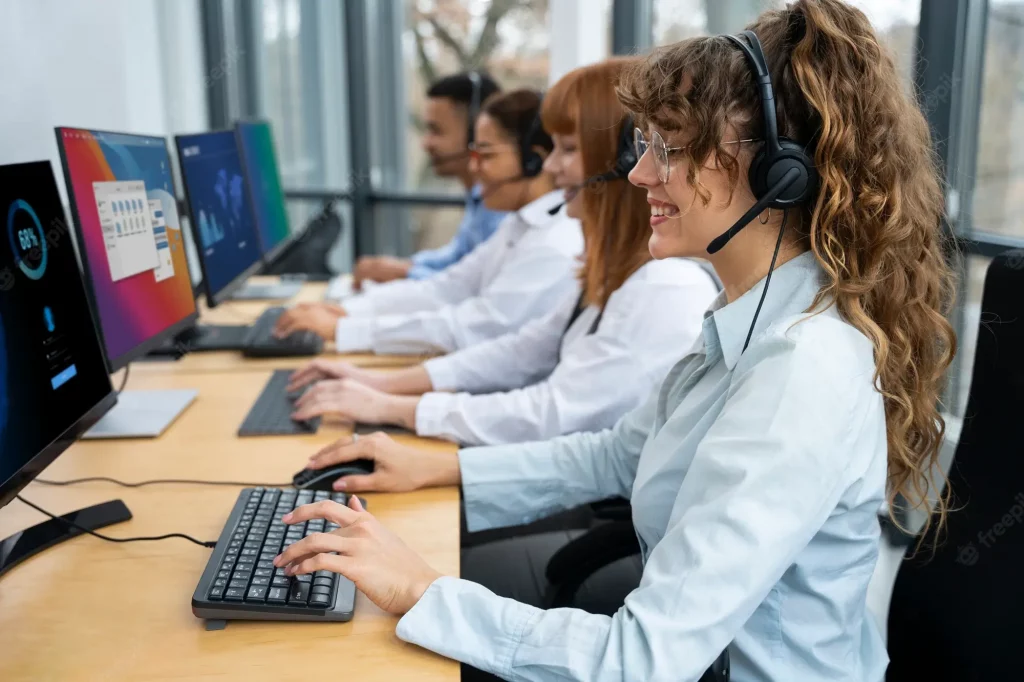 Today, Ukraine is not the leading country in providing outsourcing call center services; however, it has a very promising market and strong potential:
This country has a high education level. Today, Ukraine ranks 4th in the world by the number of people that hold a degree. Moreover, the literacy rate is 100%!
Convenient geographical location, especially for European companies.
Affordable prices for contact center outsourcing in Ukraine. It goes without saying that the prices and salaries in Ukraine are lower than in Europe or the USA. So you have a chance to get professional support services at a lower price.
A high percentage of Ukrainian citizens speak English and other foreign languages (Spanish, French, German, and others). So they can support customers from almost any country in their native language.
Simply Contact - the Best Provider of Contact Center Services
When it comes to choosing a reliable partner, you may be at a loss because there are lots of companies offering similar services in Ukraine. Simply Contact is an experienced outsourcing contact center. They work with customers from all over the globe, providing professional customer support services. Ukraine has thousands of specialists in finance, technical sciences or humanities. The HR department of this company chooses the best agents to work on your projects professionally.
Check out the main reasons why you should choose Simply Contact outsourcing call center services:
Five years of experience in this niche and more than 15 million inbound/outbound calls annually. A high level of expertise in such areas as financial services, telecommunication, aviation or e-commerce allows Simply Contact to handle any project.
More than 400 employed agents.
A professional team of coaches teaches agents and helps develop the required skills for specific projects.
Round-the-clock support.
Reliable equipment.
In-house native English speakers who are constantly working with agents to improve their communicative skills.
Expert-level agents are ready to take on any task.
It goes without saying that any business owner wants to deal with professionals. The greatest benefit of this service is the maintenance of calls - 96% of calls are accepted in the first 20 seconds after a call.
If your main goal is to build a result-driven contact center that will meet the needs of your customers, Simply Contact services are at your disposal! Telemarketing, attracting potential clients, making research, surveys, and questionnaires - all these operations will be easily handled for you!
Customer Acquisiton
Was this article helpful for you? Share it with your friends.