The employment of contractual labor from sources outside your firm is called outsourcing. Usually, you can concentrate internal efforts on the company's core skills.
Call center outsourcing professionals to handle non-essential aspects of your operations. This strategy balances the expense of in-house functions. Also, the outside talent to improve your company's bottom line.
There are many reasons a corporation views outsourcing as a solution to problems. Outsourcing enables a company to provide services to its clients.  Such services would otherwise be unable to give. Due to financial constraints or other factors, such services are denied.
Pure cost-cutting through offshore outsourcing has been pushed aside for more efficiency-focused goals. Yet, your company's bottom line should still be on your radar. as a compelling incentive to outsource some services. Savings from offshore teams and outsourced talent pools can save profit. It can impact your company's margins.
Outsourcing as a Process
Over the last two decades, business process outsourcing has been prevalent among firms. As a result, non-essential operations can now be outsourced. That allows businesses to devote more resources to vital company functions.
Business process outsourcing is a subset of outsourcing. It entails hiring third-party service providers to handle various business-related tasks. Every industry employs BPO on the planet. Businesses from many sectors have embraced BPO.
By enhancing your business's functionality in critical areas, call center outsourcing can improve the client experience. Customer service, help desk support, technical support, human resources, marketing, talent acquisition, finance (customer billing/AR/procurement), appointment setting, and telemarketing are just a few of the services that call center services can provide as part of business process outsourcing (BPO).
Market Dynamics
Due to rising marketing competition, businesses nowadays face several challenges. 80% of startups fail due to a lack of adequate workers. Also, if they fail to develop supplementary procedures, the start-up fails. When they try to manage the call center outsourcing market, they lose the emphasis on product development. Therefore, companies that use center services are more likely to get a competitive advantage.
Market Revenue, from 2017 to 2025
In 2018, the global contact center outsourcing market was worth USD 88.62 billion. By increasing competition, businesses explore new ways to boost revenues and cut costs. Outsourcing services and processes are one of the most popular cost-cutting/reduction strategies. Companies engage an external service provider to save money.
They do it on hiring, salaries, office space, and other expenses. These service providers function as a corporation extension and provide third-party support. The hired party possesses the necessary trained human resources. The technological infrastructure allows the outsourcing firm to profit.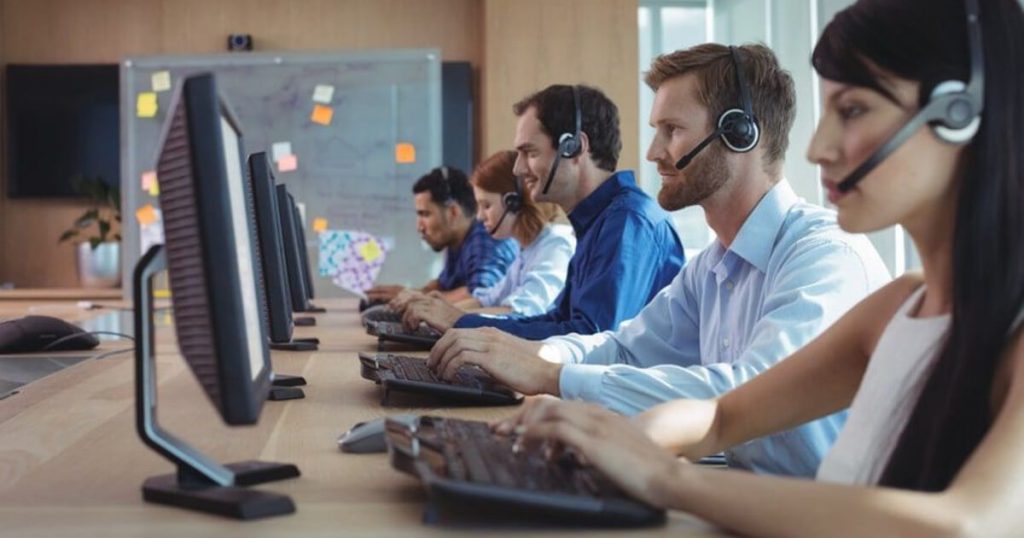 Global Call Center Outsourcing Market: Key Drivers and Restraints
The growing tendency of automation is expanding the outsourcing market. Chatbots are tiny programs that simulate customer conversations. They depend on a set of specified parameters, triggers, or occurrences. Using chatbots has several advantages. They can be proactive or reactive in their approach. Their reactions are always the same.
Advanced Natural Language Processing (NLP) and Artificial Intelligence (AI) have advanced chatbots. They solve business problems by providing better customer service. Furthermore, businesses are adopting it to improve customer experience. Also, to engage many customers at a low cost. Organizations can also save 30 percent on customer support costs through conversational technologies. For example, virtual agents and chatbots are included in conversational technologies.
The Impact of COVID-19 (Global Pandemic) on the Market of Global Call Center Outsourcing
The COVID-19 consequences are discussed in other Global Call Center Market research. Such research also includes call center industry statistics. As a result, the Call Center Outsourcing Market research has recovered. They did it by implementing new methods and developing new talents. However, the market has begun to look for other funding sources on a regional and global scale. Also, it is for the business models to stay afloat.
COVID-19 has stifled the Call Center Outsourcingmarket's growth. This trend is expected to continue until 2021. Yet, massive industrial countries are afflicted by the spread of the coronavirus. As a result, companies have seen a surge in demand for Call Center Outsourcing. It will examine the industry's raw materials for end-users. Also, the market has risen due to the trends in product circulation and sales channels.
Market Segmentation
Based on Operation: (Inbound and Outbound)
Inbound call centers handle inbound phone calls from customers and potential customers. This type of call center is primarily focused on customer care due to the nature of these calls.
Answering questions and resolving customer complaints are the goals of inbound contact centers. Inbound call centers also handle customers' complaints.
Based on industry
Thousands of contact centers of various sizes exist worldwide. Each contact center lives with its own set of strengths and shortcomings. As a result, the industry is crowded and fragmented, evolving. Work with a partner who is focused on knowing the subtleties of the call center sector. It is the only way to discover the proper fit and cost.
IT and Telecom
BFSI
Retail
Government
Healthcare
Others
Based on region
North America
Europe
Asia Pacific
Middle East & Africa

Rest of the Middle East & Africa

South America
Outsourcing has been accelerated worldwide by expanding the Internet and cloud-based technology.
Outsourcing their call center services to BPO companies can save 40% to 70%.  Also, they can enhance performance. Also, call center operations assist organizations in improving their profit margins. Also, it helps them focus on core business skills to become more effective. It is done by lowering fixed internal costs.
Many nations and areas are gaining traction as ideal places. They earn it for nearshore and offshore call center outsourcing. At the same time, others see wage increases, higher turnover, and saturation rates.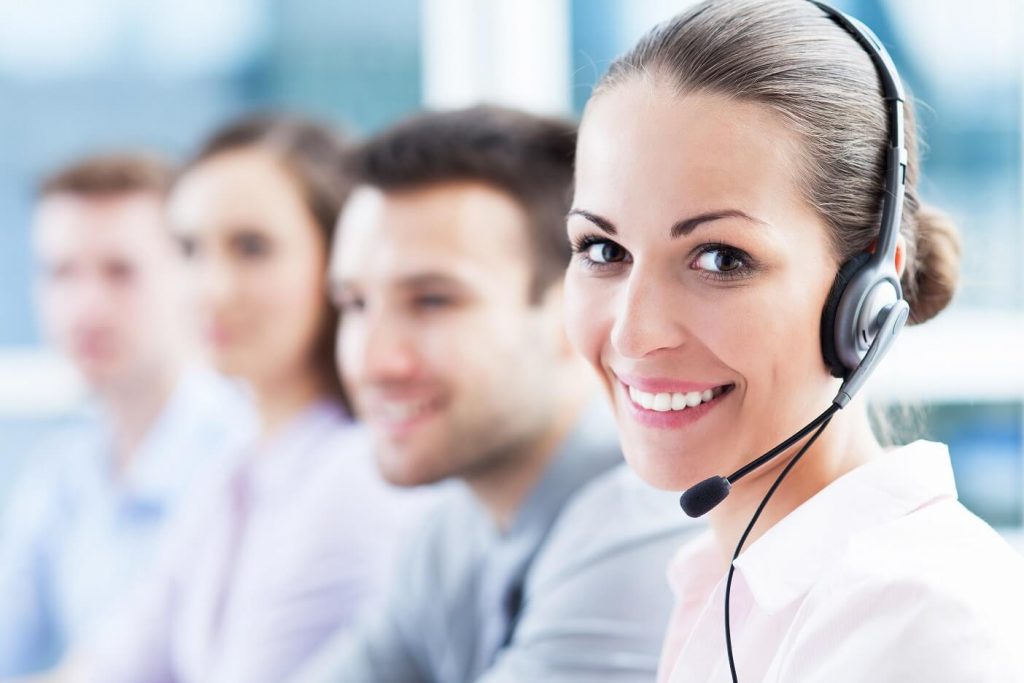 Key Market Trends
Market Growth is Expected to Be Boosted by Multi-Channel Customer Engagement Trends
Contact centers' multi-channel approach allows for more solid customer interactions.  It is done by considering a strategic customer engagement tool. In addition, data collecting, analysis, and data science are all on the rise, which can be seen as significant motivators. Businesses base their decisions on actionable insights resulting from data access.
It results in improved solutions for customers and companies. Tech-savvy companies have been reported to adopt a multi-channel strategy. It helps you meet customers' requirements. Which can be completed across several platforms. ​
The creation of pleased customers is predicated on an encounter with digital transformations. It is hassle-free and smooth. It is accomplished by catering to their clients' chosen way of communication. This is made sure due to contact center communication technology adoption. The two factors to consider are content and availability. Especially when opting for multi-channel client engagement.
According to a survey conducted by American Express, roughly 33% of customers switch brands. Once, they had a poor customer service experience.
Over the last few years, chat has emerged as the most popular method of communication. It was considered famous among many services. Real-time chat options were the most satisfying method of engaging with a business. During the buying experience, 73 percent said that live chat was the most enjoyable way of communicating with a company. As a result, the market for contact center outsourcing is predicted to grow. Same as the demand for smooth and effective multi-channel engagement trends grows.
Competitive Landscape
The market for Contact Center Outsourcing is competitive and fragmented. Several providers operating in different regions is also in the competition. Many businesses are expanding their market position. They do so by investing in new or improved products. Also, through strategic mergers and acquisitions.
TTEC Holdings, Inc. stated in June 2020 that virtual contact center solutions are now available in the Asia Pacific and European areas.
The advantage that its virtual contact center may provide is determined by its speed, flexibility, and cost structure. The service is available in:
United States
Canada
Philippines
Greece
Mexico
Australia
New Zealand
United Kingdom
India
Riot Games and Atento announced cooperation in May 2020. It will deliver services to Brazilian gamers. Due to the COVID-19 epidemic, the initiative covers several stages. Such as recruiting, selection, and training are covered. ​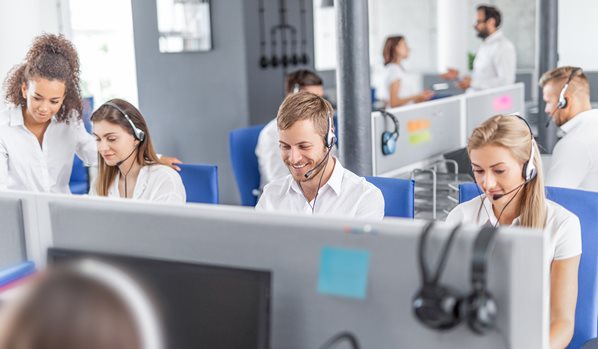 Conclusion
Millions of organizations have benefited from outsourcing by lowering expenses. Also, gaining access to specialized services can help them succeed by giving them expertise. But unfortunately, vendors' service quality differs as well.
Many organizations have outsourced their customer support to offshore outsourcing firms. They witnessed increased growth due to refocusing their resources on their core operations. Simply Contact can provide you with a quality-driven contact center. The center interacts with your clients, as well as much more, depending on your business needs.
If you need any help with outsourcing contact centers, don't hesitate to contact us. We are ready to give you a consultation.
Trends & Insights
Was this article helpful for you? Share it with your friends.