Globalization has significantly enhanced the purchasing ratio of people. The automobile sector has taken a real benefit from this economic development. Owning an automobile vehicle has become a need of everybody. This increased demand for vehicles created colossal competition. There are numerous companies that are selling automobiles. Hence, to maintain competition, there is a need to provide outstanding services. 
In other words, you need an automotive call center.
Maybe you are an auto retailer of new or used vehicles. Or you are a parts distributor. Regardless of what you are doing, 24 hours of customer support is indispensable. This automotive call center can help your company's reputation in many ways. Let's figure out more about automotive customer service, its features, benefits, etc.
Wait, you can also outsource your automotive customer support. Outsourcing customer support to a reliable company, Simply Contact, can help you a lot. Are you wondering how? Keep reading!
What Is the Role of the Call Center in the Automotive Industry?
For huge companies, just like automobiles, any negligence in services can push a company many years back. Slow service, lack of transparency at expense clearance, or delayed appointments can annoy the customers. The company must try to reduce the gap between buyers' expectations and experience. This reduced gap can increase their trust. 
For this, the call center is an excellent solution for every company. Its reputation, productivity, and even survival. Many times it is considered that call centers are not effective for the automotive industry. But in reality, buyers need to contact the companies in many steps. 
If the company doesn't hear the customers timely, the customers will get fed up. They won't recommend the concerned brand to anyone. This way, the entire selling and buying chain will be affected.
Hence, the selling company should offer a superior level of customer service to its buyers. 
Contact centers allow automobile companies to provide a superior level of service to their customers. Whether used by an automobile manufacturer or an automobile dealer, using outsourced call center services can improve reputation, foster relationships with customers, make sales, and increase revenue.
All in all, every automotive manufacturer and dealer must consider call centers. As these call center services can foster contact with their customers. Furthermore, these strong and trustable contacts can increase their automobile sales. Eventually, the revenue can be improved.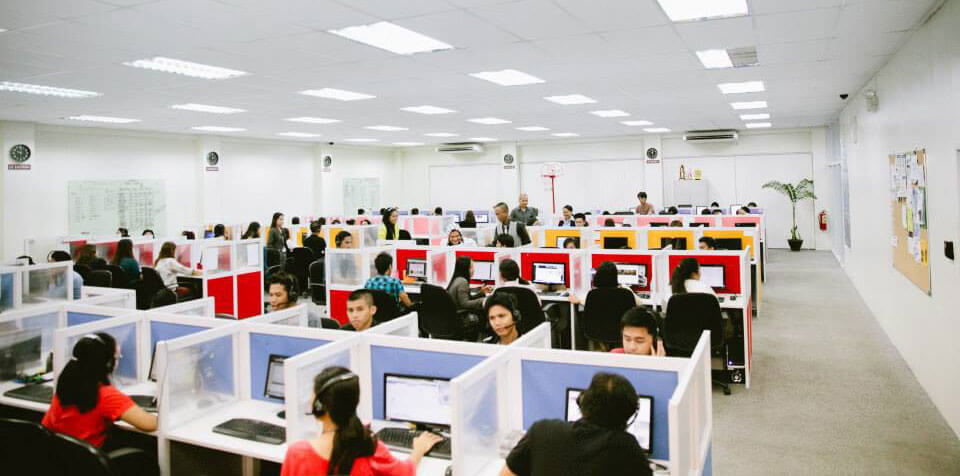 Features of Automotive Contact Center Services
On average, a customer takes only 15 hours to buy a car. The time that customers take during the service process is even more than 50 hours. So, this is the real-time when you can win the trust of your customers. Selling a new car to a satisfied customer is easier than a new one.
That is why the service and trust of the company and deal matters a lot. A few of the exciting features of the automotive call center are stated below.
Prioritize customers
Automotive customer service always prioritizes customers. Therefore, it offers custom solutions for every problem that you face. Auto call centers always pick up calls urgently and never put customers' on hold unless they had to refer them to another agent. Customers' are as though they are essential.
Complete customer satisfaction
At auto call centers, customers are always given their time for the solution of their problem. Their complete satisfaction can only be achieved by making sure their query is resolved. Additionally, by providing them with the quality, they demand. Sometimes, the situation is not always win-win, but still, you need to make customers realize that they were 'well attended.'
Their satisfaction with your service will always be your brand's promotion.
Works on a win-win strategy
A win-to-win strategy works very well for every customer service provider. The same is the case with the car call center. When the customers get the quality of the automobiles they want, they get satisfied. In return, the company receives the profit, and customers get repeated.
Professionalism elevates
When a customer service agent deals with the customers, he knows his behavior will represent the company. Hence, in this way, professionalism improves.
The customer service agent always tries to remain calm and rational in every tricky situation. In this way, a customer feels relaxed and leaves positive feedback.
The positive feedback of a customer is a token of success for a company.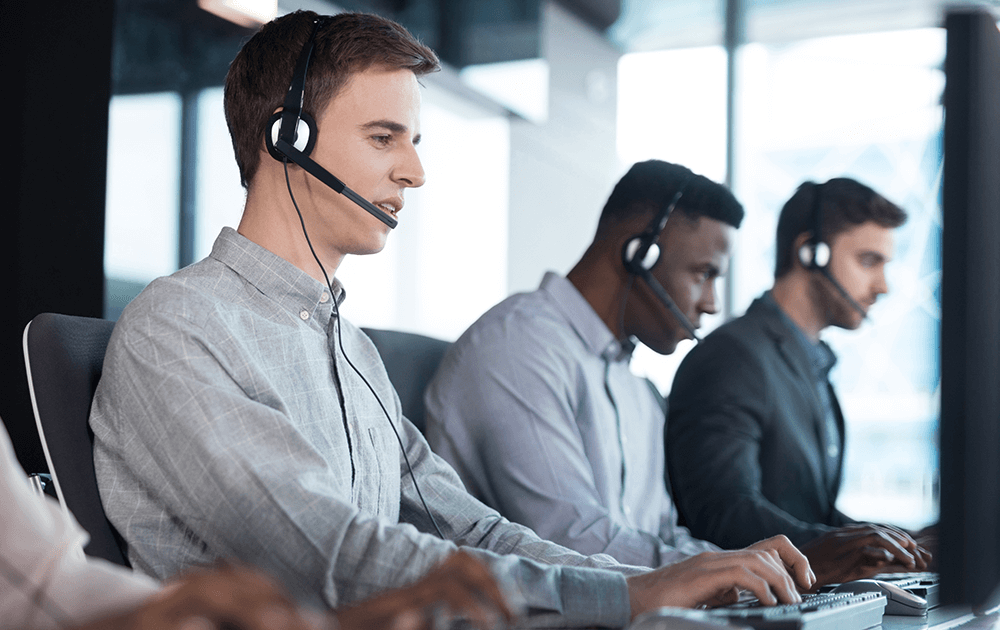 Benefits of Outsourcing Automotive Contact Center Services
Automotive industries have realized the importance of automotive customer service. They have taken note and are benefitting immensely. Good customer care can be beneficial for an auto call center in so many ways. It can maximize your revenue, scale down total costs and facilitate operational issues.
Here we will further elaborate on the benefits of outsourcing automotive contact center services.
Handling incoming requests through calls, chats
A car call center handles requests through calls and chats. It responds to your current or potential customers to assist them in all possible ways. It offers reliable services and information, deals with complaints, and provides technical support.
Maintaining and developing the company's image by providing excellent customer service
Automotive customer service can establish an everlasting impact on the customer's mind. You can create a positive image by offering top-quality customer service. Whenever the customer seeks help from you, he is coming with high expectations. The impression he will have of your brand will entirely depend upon the quality of your service.
Customer support and consultations for riders, drivers, eaters, couriers, providers
The entire automobile industry has seen massive expansion over the last few decades. And so, the customers' demands and the horizon of serving them has also increased. An outsourced auto call center offers support for not only drivers but all riders, eaters, couriers, and providers.
Investigation and resolution of improper situations that clients may face
Different customers mean different problems. And different problems mean customized solutions. A car call center offers personal solutions, provides discounts and compensation if the situation asks for.
When your brand is capable of dealing with customers such that it offers tailored fixes, they will trust you forever. Thus the positive image created by your service will make them draw more customers towards your brand.
Implementing customer retention strategies
According to a survey, 62% percent of customers stop doing business with the company due to poor customer service.
Based on this huge figure, it can be clearly said that your customer retention directly depends on the quality of customer service. Your good cooperation with customers will make them stick with your company for a long, long time.
Do you know how a small increase in customer retention can impact your profits?
Yes! According to Survey, only a 5% increase in customer retention can cause a 25% increase in your profits. Therefore, it is worth spending your time, effort, and money on satisfying customers to achieve time-long benefits. Also, it costs seven times less to sell to returning customers than to a new customers.
Reducing the negativity of contingencies
Despite all your efforts, you can not make your cars immune to issues. Problems may happen. While you can not control potential future disasters, you can control the damages. If your customer trusts you in this regard, he will never get disappointed. Despite the issues, they will always come back to you and reconcile.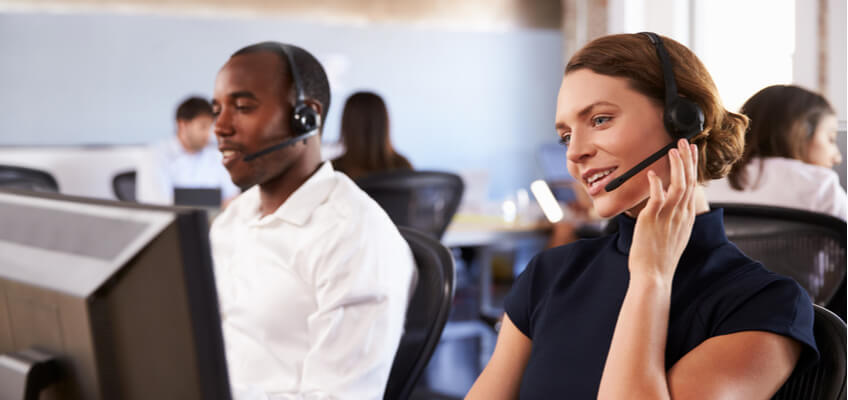 Summary
Transportation and IoT technology are getting developed. Due to this development, many revolutionary changes are occurring in the automotive industry.
To meet this emerging mobility, automakers need to transform their traditional businesses. For this, the best solution is to build and run a call center. The benefits of a car call center are mentioned below. Hence, your company and staff can also avail of these benefits by driving a successful automotive service center.
If you are not experienced or have no time to serve your customers 24/7/365, you can outsource it to a reliable site.
Outsourcing to a professional company, Simpy Contact, can really increase your peace of mind.
Moreover, you can optimize your brand's customer service. Our skillful staff can engage and retain your clients as well as customers. 
So contact us to hire their quality service for your business success.
Business Tips
Was this article helpful for you? Share it with your friends.