Amazon is undoubtedly one of the largest e-commerce platforms with more than millions of active users. As a result, many small and large-scale businesses are generating good revenue through it. However, it takes more than simply having great products to boost your sales and increase the productivity of your business.
If you also want to become a successful seller on Amazon, provide your customers with quality customer support. However, if you have limited resources and do not have enough staff to take care of your customer's purchase needs effectively, Amazon customer service outsourcing can be a great idea for your business's growth and success.
Outsourcing customer service for your business may sound scary, especially when you have heard many horror stories about terrible customer support service from Amazon. However, it can help you achieve your business goals within a short period if it is done right.
What is Amazon Outsourcing?
Managing an Amazon store requires more than just signups, listings of your products, and replying to your customer emails. With each passing day, customer expectations are increasing, so differentiating your product in a meaningful way becomes more important than ever.
For many small businesses out there on Amazon, keeping track of all the orders, shipments, and customer inquiries may not be a huge issue. However, suppose you have a large-scale business with hundreds and thousands of your products available on Amazon. In that case, it can become tough and time-consuming to manage customer support service and other tasks all by yourself.
Here comes Amazon outsourcing to help where many sellers and large-scale businesses outsource customer service, product listing, Amazon account management, and many other services for their business. Hiring a professional company or freelancers to perform tasks, handle operations, or provide services for their business will eventually save them a lot of time and money.
What Amazon Tasks Can Be Outsourced?
You can start outsourcing any Amazon tasks that you can think of. However, it is necessary to start outsourcing one task at a time, as trying to get everything off your plate at once will only create more work for you.
If you are a new Amazon seller and don't know much about outsourcing services, you might wonder, "Which Amazon tasks can be outsourced?". To help you make up your list, some of the Amazon tasks that you can outsource are:
Product sourcing
Selling on Amazon means thinking of ways always to be ahead of your competitors. For this purpose, you need to have a great list of products that your customers will love. Of course, you might think that you are the best person to perform this task as you own the business, and no one can understand the needs and desires of your target audience better than you.
However, that's not always the case; you need a person that has a good eye for high-quality products and is aware of buying patterns of customers and recent trends. In addition, a product sourcing expert will have a vast knowledge of what, how, and where to get high-quality products at a reasonable cost.
They have good relationships with many manufacturers and wholesalers to help you get the desired product at the right terms and price. In addition, maintaining a good set of high-quality products and introducing new varieties now and then will have your customer coming back for shopping more.
Customer service
When signing up, new sellers might think that Amazon will take care of the customer support of their business as it does offer customer support, but it is nowhere near the good. So, you might not want to leave your customers with that poor support service.
Outsourced customer service among Amazon sellers is very common. They know that customers are the heart of every business and don't want to upset or frustrate them by offering poor customer support.
It is better to outsource customer service for your company or brand as it will help provide a great experience to your customers every time they buy from you. So, you will no longer have to worry about answering each customer email yourself and can stay focused on other areas of your business growth.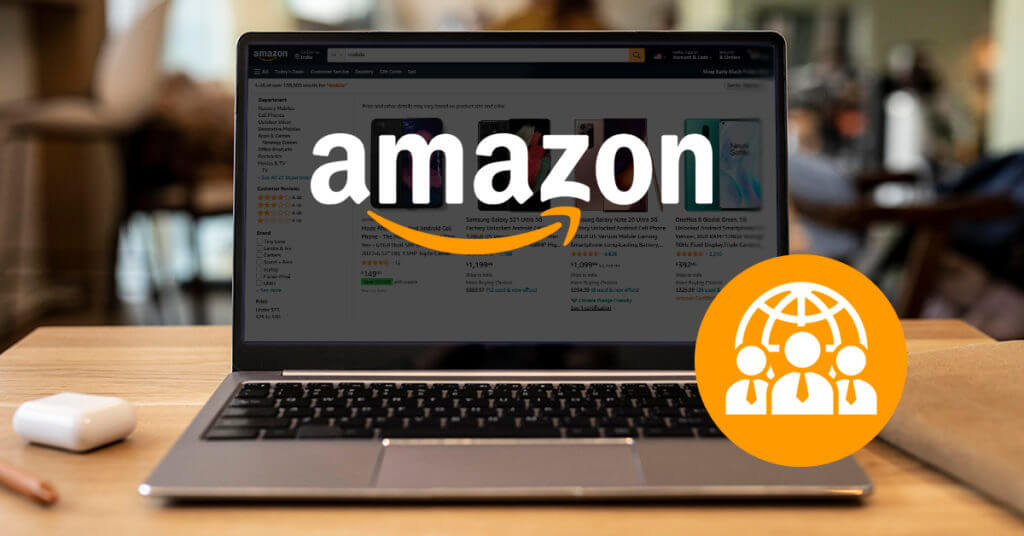 Amazon PPC management
Having high-quality products and good customer support may not be enough sometimes to boost your sales. To increase your sales, you will have to maximize your opportunity of finding potential customers by getting your products out there.
There might be hundreds and thousands of Amazon sellers selling the same product as yours. By setting up the Pay Per Click or Sponsored product campaigns, you can rank yourself higher and attract more customers to your products.
However, running and managing an Amazon PPC campaign can be anything but easy. It requires a lot of time and some specific skills. If you think you are not able to handle these PPC campaigns all by yourself, it is better to outsource them to a PPC expert. 
Why Should You Consider Amazon Customer Service Outsourcing?
As an Amazon seller, you must know that customer service plays an important role in the success of your business. However, as a business owner, you will not have much time to handle customer support, Amazon PPC management, product sourcing, and many other tasks all by yourself. So, Amazon outsourcing can be the best solution for you and your business. 
Some of the benefits of Amazon outsourcing are:
Eliminate high costs and resources
Customers are valuable. When you outsource customer service, you are able to give your customers the best shopping experience without sacrificing anything. As a result, they are well taken care of, and you also have plenty of time to focus on your business goals.
Outsourcing on its own is quite a cost-effective option. Getting people on board from your local area to manage customer service and other tasks of your Amazon business can be extremely expensive than hiring freelancers or an agency from other countries. However, you will only have to pay them for hours worked. So overall, it will help you save a huge amount of money without sacrificing quality. 
Customer orientation
Amazon outsourcing will always put your customers on priority. It will focus on what your customers need and want. The more the number of happy and satisfied customers, the higher the sales.  
Meeting your customers' expectations will result in customers returning to shop more from your brand or company. Once you start focusing on the customers' needs and desires, it is easy for you to keep them happy and satisfied.
Offering them high-quality products and excellent customer support will make them loyal customers. They will also do unpaid marketing for your company or brand by recommending it to their friends, family, and colleagues.
Constantly in touch with the client
Customer service is not only about getting unsatisfied and frustrated customers to connect with you at a platform where you are active. By outsourcing your customer service to experts, you will be able to reach out to your customers through all the platforms where they are present.
Another advantage of outsourced customer service is that you will expand your customer support to almost 24 hours a day by hiring freelancers from different time zones. So, it means that you will constantly stay in touch with your customers and give quick responses to their queries.
It will help you provide the best possible solution to your customer's issues in the shortest period, increasing their loyalty to you and your business.
Working with reviews
Sellers who have a good standing on Amazon have many positive reviews on the products they sell. Also, your customer support staff will be able to provide good feedback on the reviews they are getting on the products, which will help your business maintain a higher ranking on Amazon.
However, if your Amazon business has gotten negative feedback affecting your seller rating, there is no need to worry if you have a good customer support team. As soon as your customer support team will respond to the feedback and resolve the issue, the Amazon support staff will remove the negative feedback. So, in order to maintain a higher ranking on Amazon, you need to have a good customer service staff that is active almost 24 hours a day.
Conclusion
Amazon is undoubtedly one of the largest e-commerce platforms that provide great opportunities to business owners to sell their products to a larger audience, promote their brands and increase the productivity of their business. However, it can become too much of a job for one person to manage. You can boost your sales and enhance your business's productivity within a short time by Amazon outsourcing.  If you are also looking to outsource customer service for your Amazon business, contact us to hire a quality-driven contact center. We aim to help Amazon sellers in providing the best customer service to their clients. Save yourself a lot of time and money by choosing our outsourced customer service. Get all your business needs to be fulfilled in one place. 
Business Tips
Was this article helpful for you? Share it with your friends.