What's the difference between an outstanding business and an ordinary one? How do companies become leaders in their industry? That's the question that bothers both experienced entrepreneurs and startup founders who strive to grow their company in any niche. There is a common misconception that only money and luck define your business development path. However, it is not quite like that. Better catering to potential customers' needs is the way to acquire customers. Here, you need to consider the significance of customer service and, as a result, outsourcing customer service cost.
No matter if you work in a service-oriented company or are developing a unique product of your own, you need to provide your customers with fast and painless solutions for any potential issues they may face. It is mandatory to provide professional and accurate solutions, and what is even more important, they need to be provided on time. You as a business owner have no time for hesitation – each issue has to be solved here and now. This is where a qualified customer support team will help you.
But what do you do if your budget is limited? How do you satisfy customers' needs and answer their questions if you are not ready to invest a lot in support services? The uprising trend that has strengthened its position during the last several years is outsourcing. Today, we are going to analyze the outsourced customer service cost vs the cost of hiring an in-house team and help you to take an essential step for your business improvement.
Outsourcing vs In-House Customer Service: Pros and Cons
A call center is one of the most common and simple ways to interact with a customer and heal his or her pain quickly. Besides, this is a good way to cater to the needs of millennials: even Gucci is doing it to win their hearts!
Call center cost depends mainly on the location of your team. Here, two options are available:
you either find, hire, and work with an on-site team at your office
or you build reliable cooperation with a remote team.
What is the difference between these methods? Let's see.
Outsourcing call center services
According to this model, the human resources you work with are outside your business structure. It has its pros and cons:
Advantages of this model
Companies opt for outsourcing due to three key reasons:
Productivity is a priority
By delegating routine tasks like this to an offshore team, you save your time and get the precious opportunity to focus on your key responsibilities. No need to look for employees, no need to set up onboarding procedures, and develop an environment for an in-house call center.
Outsourcing allows building cooperation with agencies and teams that have enormous experience in business communication and catering to customers' needs. These professionals know how to find the way to customers' hearts and are able to increase customers' engagement.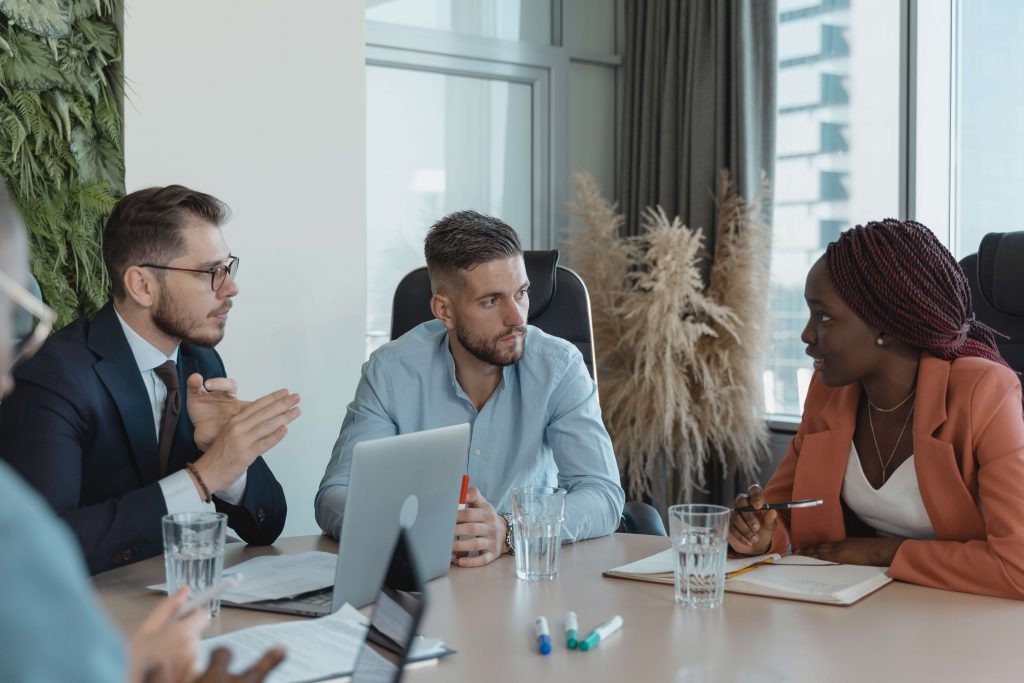 This sort of team is quite easy to scale: you just send a request to the team leader and extend your team painlessly.
It is much cheaper to outsource customer service than to hire an in-house team for the needs. How much do companies save by outsourcing? Let's have a look at a real example: the outsourcing model helped IBM reduce the cost of customer contact by 97%!
Disadvantages of this model
On the other hand, entrepreneurs that opt for outsourcing may face the following challenges:
If you work with sensitive customer data, there may be risks. In order to avoid them, your outsourcing partner needs to sign an NDA or similar agreements that guarantee data protection. Besides, you need to keep an eye on how the offshore team follows data security standards.
After getting used to cooperation with in-house teams only, you may feel uncomfortable when building business relations with a team located thousands of miles away. You may feel like you have less control over the processes, and trust issues may appear.
In-house call center
What do we have on the other side? The in-house business model means that you have your entire customer support team within the organization. There is an opportunity to work shoulder to shoulder with people who are responsible for communication with your customers and clients.
Advantages of this model
Here are the top reasons to consider this option.
The office call center agents work with your products exclusively. They can meet the company's founders face to face; they understand your brand's peculiarities and can get as much information about it as they need in order to provide impeccable service. Thus, they can become your brand ambassadors.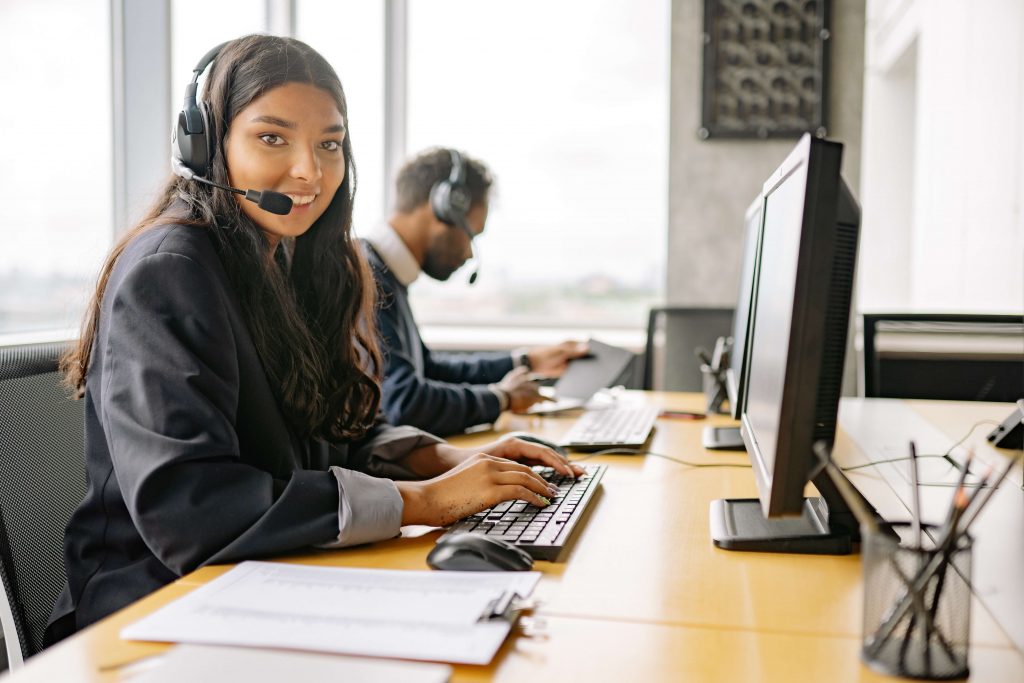 No external companies participate in the process. Hence, the level of security is higher, and the risks are lower.
Disadvantages of this model
Of course, it is necessary to have a clear picture of the existing pitfalls:
It may seem like once the in-house call center specialists are hired, your job is done. Unfortunately, it is not. It is necessary to control the entire process, maintain the technologies, train the staff and deal with many other similar tasks regularly.
"In-house" means you need to take care of every single aspect of cooperation: from recruitment to different reimbursements, from salary and special benefits to the needed hardware and office rent. This will cut your budget significantly.
The main difference between outsourcing customer service and an in-house team is that outsourced call center costs are considerably lower. But what's the reason for the difference? And what factors impact pricing? Let's find out in the next chapter.
Why Outsourcing Customer Service Costs Are Lower
Let's find out why call center outsourcing costs are lower in comparison to hiring an in-house team:
HR and infrastructure
Calculating call center outsourcing cost, you don't have to take into account expenses for:
HR and recruiting services;
Benefits;
Call center workspace;
Devices;
IT support.
Each of these factors helps to save money and invest more in important processes.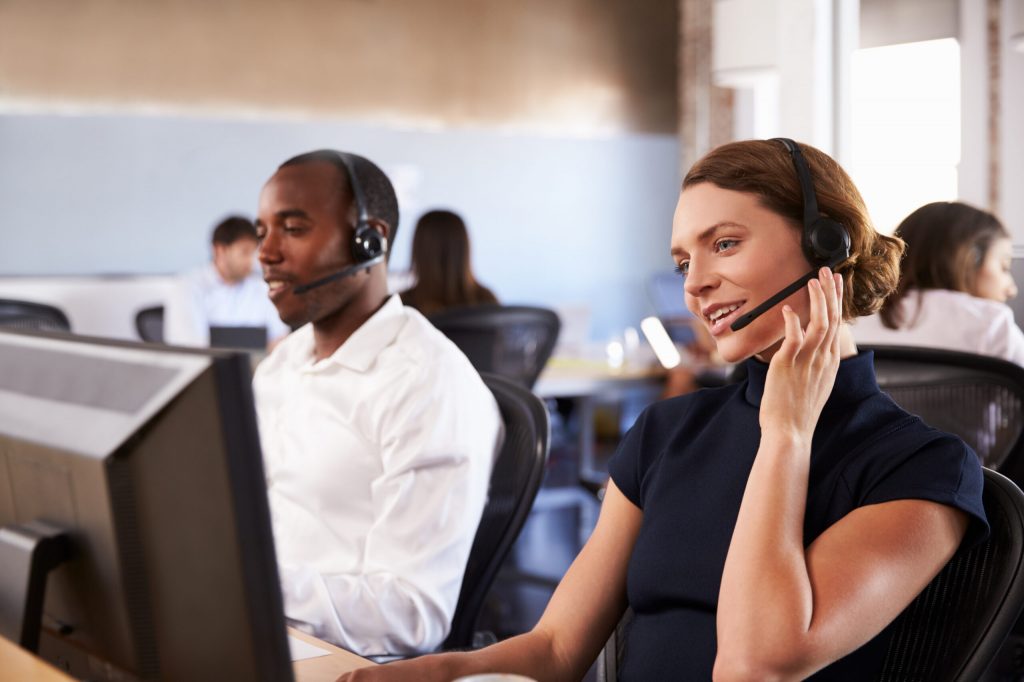 Scope of work
Is your company big enough to offer call center specialists full-time employment? In many cases, small and medium-sized companies pay their support team not for actually responding to customers' questions but for drinking coffee in the office and waiting for the next call.
Outsourcing allows for avoiding this type of expense: you pay for productive work time only.
Team size
Besides support specialists, a typical in-house support team also includes a team supervisor, at least one QA specialist, and an HR manager. This means you need to take care of salaries, bonuses, sick leaves, etc. Cooperating with a support team means including this type of expense in the call center agent hourly rate, which, in turn, impacts outsourcing call center pricing and allows you to decrease the cost.
Salaries
The biggest part of the costs is each specialist's salary. It depends greatly on their experience and the country they live in. We have analyzed charts provided on Glassdoor and PayScale, and this is what we have found about customer support salaries in different countries:
| | |
| --- | --- |
| USA | $36,000 |
| The UK and Western Europe | $27,000 |
| India | $7,000-12,000 |
| China | $11,000 |
| Poland and Eastern Europe | $8,000-10,000 |
| Philippines | $5,000-7,000 |
These are the most popular customer service outsourcing destinations. As you can see, outsourcing to Poland, Romania or Ukraine is 300% cheaper than hiring an in-house team. And call center agents from the Philippines can save your budget even better. This is the reason world leaders such as PayPal, IBM, Synnex, etc. outsource customer support operations to this country.
Other Factors That Impact Customer Service Cost
Additionally, the following factors may impact customer service costs:
Language
The more foreign languages you want your colleagues to speak fluently, the more you need to pay them. Language skills prove specialists' proficiency and need to be evaluated properly; otherwise, a professional will just leave you for another company.
Calling direction
Communication with customers inland is usually cheaper than international calls.
Duration of calls
The length of the call is important, too. Long calls are paid extra. When measuring a support agent's performance, the duration of calls may provide valuable information about their professionalism. However, it also depends on the specifics of the customer's question.
Final Thoughts
How much does it cost to hire a call center specialist? The answer to this question mostly depends on:
Type of team you choose;
Country of support team's location.
If you opt for outsourcing and pick one of the cheapest destinations, you get a chance to spend 2-5 times less in comparison to an in-house call center. Detailed analysis of the market and an interview with your potential partner will help to start viable business relations, minimize your costs and develop a brand-new customer satisfaction strategy.
Do you have some questions? Don't hesitate to contact us! Share your concerns, let us address them and show you the best use cases, and build your offshore support team today!
Business Tips
Was this article helpful for you? Share it with your friends.