For any business that aims to expand and increase its profit, it is essential both to keep the existing customers loyal and to win new ones. Competition in today's world makes it clear that advertising and expecting clients to come to you through inbound calls are not enough to achieve success. A company with a goal of sustainable thriving and growth must be proactive in order to improve the services provided to the customers. An outbound call center is what helps to maintain contact with clients (both current and prospective) on a regular basis.
What Are Outbound Call Centers Used For?
Unlike inbound call centers focusing only on receiving calls, at an outbound call center, a group of agents (sales reps) call prospective and/or existing clients on behalf of their company. Modern technologies enable them to effectively engage with customers by making a large number of calls within a limited time.
The typical functions of outbound call centers are:
Searching for new customers;
Renewals (calls to existing clients) as well as cross-selling and up-selling calls to them;
Proactive services (informing of delivery arrangements, problems, delays, etc.);
Customer satisfaction studies and market research;
Debt collection;
Fundraising;
Appointment booking.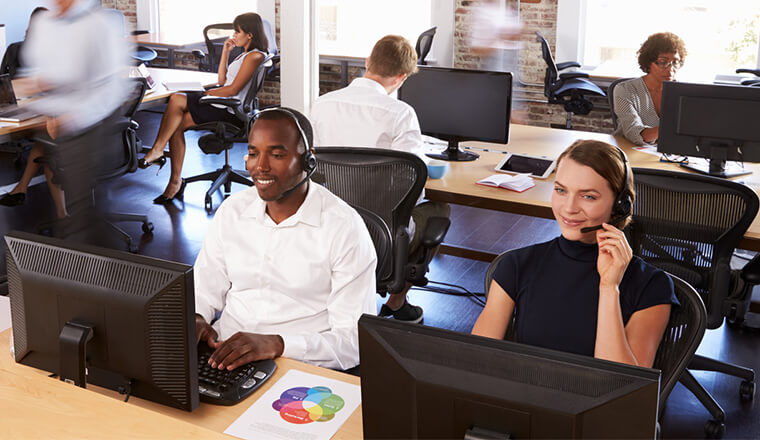 In order to successfully reach out to customers, certain strategies are applied in outbound calling.
Outbound Calls Strategies
Utilizing outbound calls is rather a time- and money-consuming for companies, so marketing campaigns involving this type of activity must be effective to justify the outbound call center services cost. The efficiency is ensured by several strategies:
Predictive dialing. This software allows making phone calls automatically. It screens out busy signals and voicemails, watches for invalid numbers, and makes sure there are no disconnected lines and no answers. Basically, the agent gets on the phone only in case a real person answers.
Annoyance-proof scripting. Generally, customers tend to find outbound calls obtrusive, which is why they usually start out conversations cagey or annoyed. Team leaders can combat the initial hostility by personalizing calls. This is attained by encouraging a flexible structure of agent scripts that allow them to be easily customizable.
Blended agents. A call center agent can find making outbound calls rather exhausting. Managers can counter this fatigue by assigning agents both to make outbound calls and to answer inbound calls.
Benefits of Outbound Campaigns
Outbound marketing is essentially going in search of customers. Compared to traditional inbound marketing strategies it has a number of advantages:
Client acquisition. With the wide range of options available to consumers, conventional TV advertising or direct mail calls to action are likely to get less than one percent response. Outbound calling will increase the figure tenfold by making the whole market into a manageable set of prospective customers through a targeted and customized approach.
Client retention. Retention teams are a part of many companies, but most such teams are reactive. They start acting only when a customer decided to leave. Outbound strategies are, on the contrary, proactive. Realizing how high the cost of finding new clients is, these strategies help keep a watchful eye on customers via loyalty policies, frequent-customer programs, etc.
Turning browsers into customers. Sometimes prospective clients who have become interested after browsing a website can't find the information they need or come up with questions the website doesn't provide an answer to. In such a case they are most likely to move on to the next site. To counter this development, smart companies connect their website to the call center or add a "Call Me" button on the site. After clicking it the customer receives an outbound call from the company. Thus, by putting in a bit of human touch some businesses manage to convert more than 20% of abandoned browsers into clients.
How to Set up an Outbound Call Center
There are some basic questions you should answer to set up an outbound call center that will bring value to your company:
Who are the people you will be calling? For any outbound call center, having the contact details of the target audience is of paramount importance. Besides knowing your customers' landline numbers you should acquire their mobile numbers and make use of any other contact methods offered by the current multimedia environment: SMS, email, Skype, Telegram, etc.
Why will you be calling? There are plenty of opportunities to establish profitable interactions with customers. You may contact new prospects or provide follow-up for direct marketing campaigns. You may confirm orders, thus lessening the chance of mistakess and creating up-sell opportunities. You may boost staff utilization by making sure the clients are accessible for service engineers or deliveries. You may make welcome calls to new customers to check if their first purchases were satisfactory and encourage them to place another order.
When is the best time to call? Time is one of the hinges upon which the success of your outbound campaign rests. You must realize that in about 50% of your calls you will fail to contact the client. So you should determine the time when your customers are most available. It means that it is the time when they are not only likely to pick up the phone, but also when they will be "in the mood for buying".
What will you do if you fail to reach your client? Half of the failed calls mentioned above is constituted by cases when you get no reply, the line is busy or you repeatedly reach an answering machine instead of talking directly to a person. Of course, attempting to call again is the first solution that comes to mind. However, it will take a lot of time that you could have spent otherwise more efficiently, and there is no guarantee of success even if you are persistent enough. Instead, make use of modern media (email, Skype, Viber) to get in touch with the customers.
What outbound dialing technology to use? These are pivotal in increasing the efficiency of outbound calling. The most popular automated dialing solutions are preview dialer, progressive dialer, power dialer, and predictive dialer.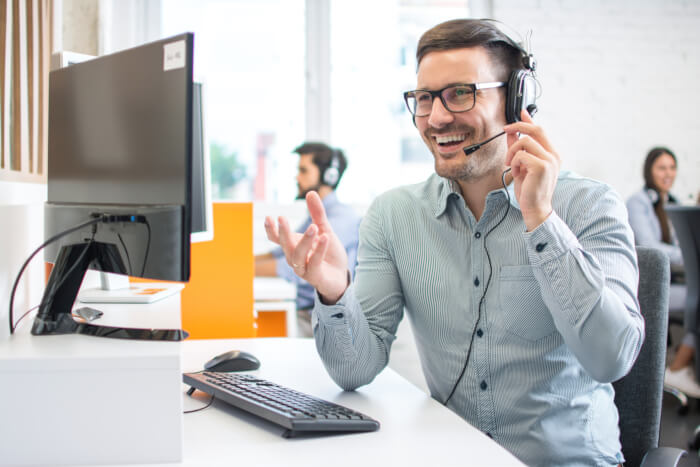 But before creating your own outbound call center you must calculate its price of it. Normally, the cost to set up an outbound call center will be much greater than employing the services of an outsourcer.
Outsourcing Outbound Calling Services
Outsourcing is hiring a team outside the company to perform some services rather than training and keeping employees for the same purpose. It is usually practiced by businesses that want to cut down on expenditures. In the case of an inbound call center, the expenditures include putting more personnel on the payroll, the need to train them, and the necessity to find a bigger office for the expanding staff. It is sensible to save this money towards further investments in your company's growth. Besides being a finance-wise solution, outsourcing outbound call services is efficiency-wise as well. Many outsourced call centers offer their services 24/7 while your in-house staff will eventually call it a day. Such around-the-clock availability is a fantastic boon if your business is on its way to becoming international (or even global), which means you are going to be contacting customers in various time zones.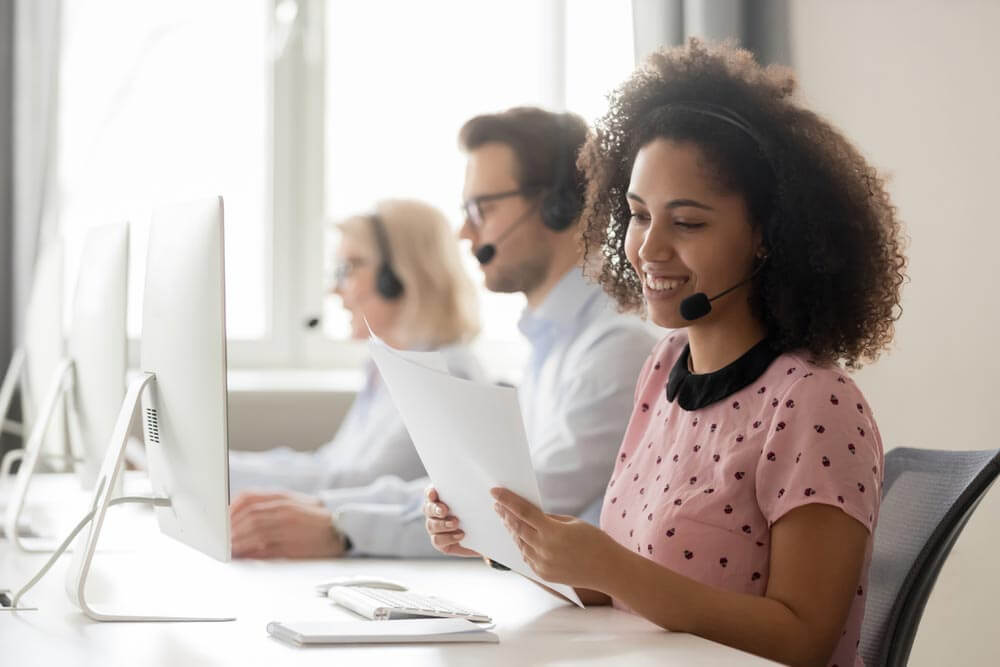 How Much Does It Cost to Outsource Call Center Services?
To hire the services of an outsourced call center you need to be aware of the components of the cost. These include the expenditures on employee recruiting and training (and recruiters' payments), office rent (plus technical needs like IT infrastructure expenses), agents' salaries, administrative resources upkeep, and some other smaller things. The cost of outsourcing also depends on the number of agents who will be performing services for you and the necessity to train a new team (it will be cheaper if they are ready to take the project head-on).
Outbound Call Center Pricing
There are three basic models to determine outbound call center pricing: hourly payment, pay for performance, and a combination of the two. The first model is far more frequent than the other two. But even within this category prices may vary significantly depending on the geographic location of the outsourcer.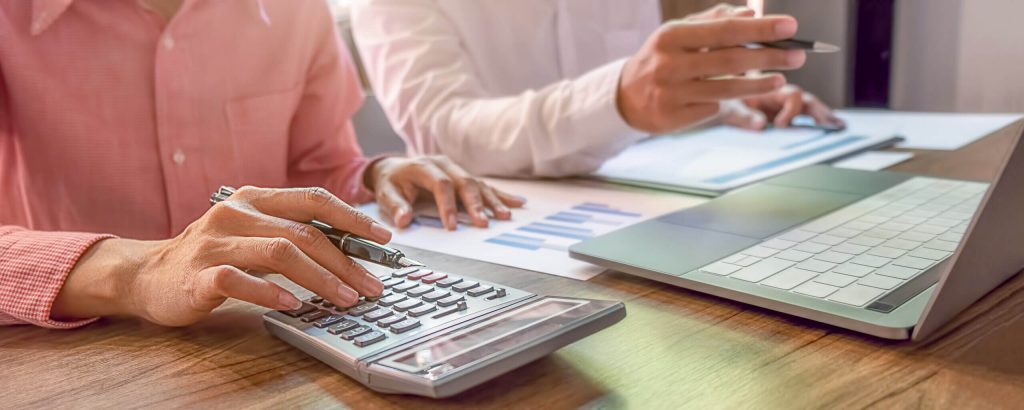 Thus, a US- or Canada-based call center will charge from $22 to $35 per hour, and if it is situated in Western Europe or Australia the price will grow to $40-$55. Much lower prices are offered by outsourcers from Eastern Europe and Africa/Middle East ($12-$25). The cheapest services you can employ are found in Latin America and Asia (from $8 to $18), as well as in India or Pakistan ($5-$10 per hour).
Conclusion
Today, outbound call centers are a crucial part of any company's strategy aimed at fostering long-term customer relationships and bringing the maximum return on investment. Outbound contact center costs can be drastically reduced by outsourcing. It will help you to keep your staff small while keeping a big business vibe. And at the same time, you will be able to employ a specialized and streamlined team of experts in the field to deliver high-quality services.
Business Tips
Was this article helpful for you? Share it with your friends.