B2B sales have evolved considerably in recent years. While the sales process used to be much more straight, progressive, and predictable, it has grown significantly more intricate, sophisticated, and less reliant on the salesperson's activities to produce actual results. B2B sales are usually more complicated than B2C sales, with greater order values and longer sales cycles.
The sales process has never been easy, but meeting specific objectives has become an enormous problem even for the most seasoned salespeople. The days of a salesman overseeing the process of buying are long gone.
Your team must keep up with the times as new digital capabilities change how we interact and execute business activities. B2B sales have changed significantly in recent years, and previous B2B sales tactics are no longer successful.
If someone wanted a product or service, they would contact a possible vendor and speak with a salesperson to provide them with the most acceptable alternatives. It was a straightforward process in which marketing was in charge of filling the sales funnel with leads, and the sales teams were to put those leads into a sales pipeline and progress them down the funnel toward a deal. It was to be expected.
Buyers may now do digital product research via websites, social media, forums, etc. Buyers may travel as far as 60-70 percent of the way through their decision-making process without ever speaking with a salesperson!
Thence, sales and marketing responsibilities have shifted dramatically, with marketing teams taking over many parts of the sales process. As a result, salespeople's roles have been restricted to aiding in the last phases of the process.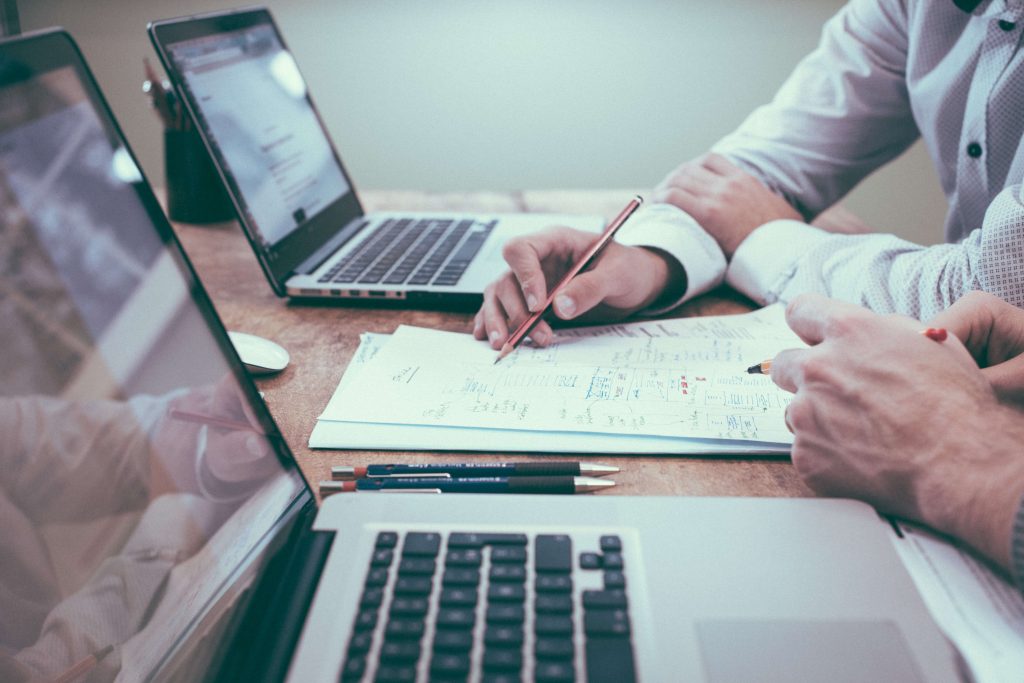 Most Effective Strategies to Improve Your B2B Sales Approach
Learn more about your competitors by using social media
Customers are frequently researched via social media. B2B firms, in particular, should use this tool to learn more about their competitors.
LinkedIn is the most popular social networking platform for B2B businesses. It's rapidly become a hotspot for industry insiders. Learn what the big influencers in your area are doing by following them. The more information you can collect, the better.
You don't have to do precisely what others do, but you may rapidly learn what works and what doesn't.
Understand how to set yourself out from the competitors
The secret to a lasting B2B sales success is to set yourself out from competitors continuously. This is, of course, better said than done. Time starts to run as soon as you discover anything unusual. It won't be long until someone else comes up with a similar concept to yours.
Differentiation, on the other hand, should remain at the top of your primary concern. Always try to be able to be one or two steps ahead of your competition.
From the perspective of your leads, utilizing the distinctive characteristics you have will help you stick out.
Instead of cold-calling, conduct research
Data is at the center of everything in the sales industry. Where data becomes beneficial determines how likely a company is to respond positively to you. Cold calling is no longer the most efficient use of your time. Only around 5% of cold calls result in any action.
It will be much easier to develop a relationship with your prospects if you do your homework ahead and find out how your service fits into their company strategy.
The majority of companies do not have time to do cold calls. They'll cut you off immediately since they don't want to spend time explaining their business to you.
Yes, research necessitates a significant amount of time. You won't have much of a choice except to decrease the number of leads you contact. However, you'll improve your odds of converting those leads. No matter which industry it is, a good lead generation strategy is critical. For example, a restaurant can be turned around using good techniques for generating restaurant leads. A few are social media engagement, content marketing, pay-per-click advertisements, online listings, and many more engaging ways.
Use email marketing to increase B2B sales
If your company specializes in B2B sales and has not utilized email as a marketing tool yet, you are missing out. Emails continue to dominate the roost, despite technological improvements. They are common, simple to use, and contribute considerably to your company's income.
Email marketing is one of the most effective B2B sales techniques for reaching out to potential clients, strengthening bonds with them, and persuading them to select your brand over others.
Why would you use emails when there are so many other options for sales?
Keep in mind that your marketing targets are related to the aims of your company. Your database isn't merely a collection of email addresses. It's a list of your future consumers, complete with their names, preferences, needs, and other information. You can tailor your email marketing campaigns and focus on the correct audience by categorizing your contacts as potential, regular, or repeat consumers.
Get right to the point and enhance long-term plans
There should be as few phases in the B2B sales cycle as feasible. Your prospects aren't interested in listening to your lectures. They want to know how you plan to help them solve an issue. They want to know how your result will help them generate more money.
Show consideration for your lead's time. In less than a minute, you should be able to describe your answer. Make a compelling value offer and let your prospect determine whether or not it is worthwhile.
Right now, a lot of businesses are preoccupied with closing sales. This is a case of thinking in the short term. The number of clients that remain with B2B firms through thick and thin will determine whether they survive or perish. The top B2B organizations are more involved with developing their statuses than with making sales. This is what persuades others to consider them and then return for more.
Conclusion
Always think about how you will strengthen your reputation. Develop a robust strategy that includes tracking customers who have accepted your unique selling proposition.
Make a plan for how you will resell as the connection develops. Feel free to contact us in case you need a reliable contact center for your B2B selling needs.
Business Tips
Was this article helpful for you? Share it with your friends.