It does not matter what you think of your business; the only thing that matters is the customer's opinion about it. Customer perceptions are crucial for any business. All the big companies and brands are working to improve their customer's experience. According to 84% of customers, the customer experience that a company provides to its customer is as crucial as its services and products.
Today businesses are trying to look deeply into how customers perceive them. This understanding is capable of giving your business an edge over its market competitors.
If you are wondering what customer perception is and why it is important or what could be the consequences if you don't focus on the customer's perception, this article is for you.
In this article, we've gathered all the facts and details to let you understand what customers perceive about your products and why it is so meaningful for your business. Further, what steps do you need to follow to change customer perception?
So, here you go!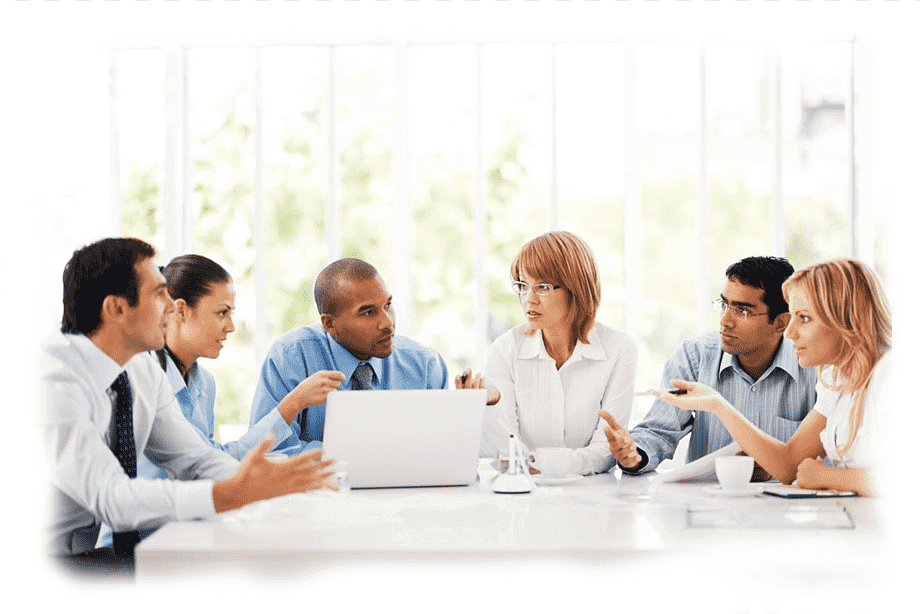 What Is Customer Perception?
Customer perception refers to how a customer feels about a company or brand. It includes customers' all direct and indirect experiences that they had with a company.
In the past decades, customers only used followed big companies and brands to buy a product or avail of a service. But nowadays, customers rely on their experience. Customers have the power to decide which company will survive and which will be forgotten or replaced. Therefore, it is essential to meet the customers' demands and have good communication and relationships with them.
Customer perceptions drive the capital of your company. Moreover, it helps you look into your market strategies and improve them to form positive customer opinions.
Why Is Customer Perception Important?
Our interactions with others create specific images in their minds. These mind images then help to drive further actions. Similarly, customer perceptions determine whether people will interact with your brand anymore or not.
Whatever experience customers have with the company helps to form a perception and recount this experience to others. Positive customer perception is developed when customers have a pleasant interaction with the company. It helps to build a sustainable, loyal, and growing customer and seller relationship. 
Any swing in customer perception can damage a brand, its reputation, and, unfortunately, its revenue lead.
The following two factors help to determine customer's perception and loyalty toward your company:
Same mindset
If your business promotes the values and mindset aligned with its customers, they will prefer buying from your company. It will increase your overall purchases and promote brand growth. A survey report says that 71% of customers prefer buying from brands with similar mutual values and compatibility of mindset.
Brand trust
Trust gives confidence! Confidence will enable customers to purchase from your brands without any doubt. Brand trust will bring more customer engagement. They will buy from you, advocate for you and promote you wherever they go. 
Trustworthy companies are always more influential, can withstand any crisis and risk, and excel at marketing far better than competitors.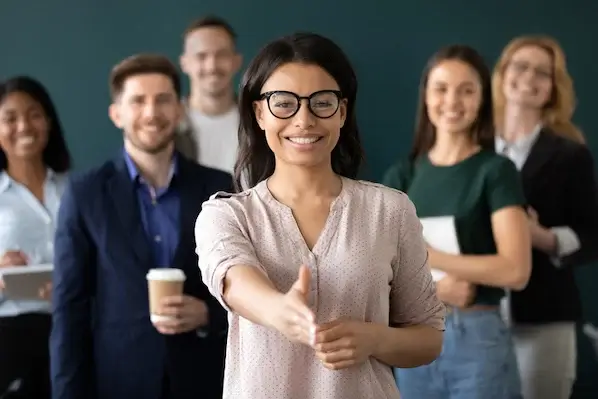 What Factors Affect Customer Perception?
Numerous factors can influence customers. It is not only advertising that has an impact, but customers perceive everything at the time of purchasing the product: your customer service, interaction style, language, and much more. Your direct and indirect marketing and interaction have a significant role in shaping customer perceptions.
Here are some factors that can play a significant part in forming customer perception.
Personal experience
Nothing can determine customer perception as strongly as their personal experience with your business. Personal experience is gained through their own purchasing and direct involvement with your brand. Seeing is believing, so ensure that when customers see you, they can believe in what you advertise.
Undoubtedly, the majority of business is generated via customer experience. Improved customer service and appropriate customer feedback management help you to strengthen your business.
Company values
Customers are always more inclined towards the brand whose values align with their own mindset. It helps customers to believe in your brand and stick for a long with it. If your company adheres to what you promote, this will have a massive influence over customers and build lasting trust. 
Quality
Customers demand quality. If your product is not keeping up with quality standards, it will soon lose the market competition. There are various attributes that can be classified as quality attributes; you must dig out the market and do some research to find out what kind of quality your customers expect from you. Work specifically on those attributes to enhance quality.
Quality is the core of a customer's perception. Your advertising may make them buy once from you, but your quality will determine their next purchase. Your quality will either make them come again and again or not come at all. Once the quality is attained, thrive to maintain it.
Advertising
Advertising is a potent tool that casts an impression on the viewer's mind. What you promote about your company, what you tell about it, and what you want others to see immensely affect their perception. Advertising in the right direction will always increase brand growth.
Customer service
Customers are essential for any business. Your customer service should assure customers that they are being valued. If you support your customer more, the reliability of your brand increases. Always invest in your customer service team. Make sure that they are readily available, and willing to guide, help and support your customer.
If your customer service is poor, it will cast an overall bad impact on your brand. In this way, customers will feel as if they are being neglected. Therefore, you need to ensure the quality of customer service. Actually, customer service perception is significant for determining the esteem of your brand.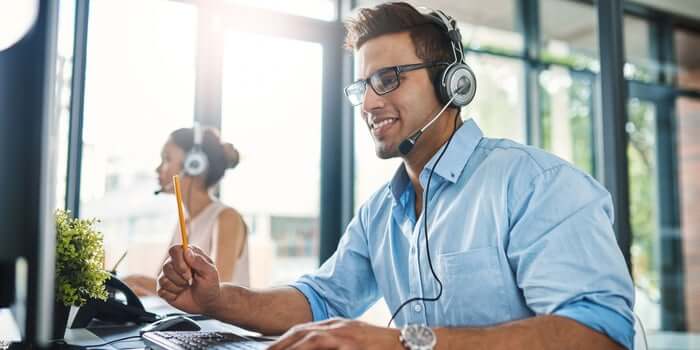 How to Measure Perception?
Every brand seeks growth because it helps to determine the development and expansion of your business. Perception is usually measured by the actions/reactions that follow perception.
Here we are going to explain how to measure perception.
Customer interviews
If you want to know in-depth what people think about your brand, you might want to consider this option. While interviews certainly demand more effort, they can provide you with in-depth knowledge about customer perception. This long conversation might tell you something more beyond simple words.
You can take notes, target your weak points and work to improve.
Surveys
You can conduct customer satisfaction surveys; this is a popular and convenient way to measure perception. There are several survey methods that can help you differently. Online surveys can provide you with more profound insights in a short span. 
Also, you can use Net Promoter Score Surveys because they are easy and highly effective. These types of surveys can be done via the app, or your website, or you may send personal emails to your customers requesting them to take surveys.
Reviews
What do you usually do before ordering some food from a restaurant? What do you do before choosing a hotel to stay in? And what do you do before selecting the right salon for you?
Yes, Reviews! We all check reviews before finalizing anything. Nowadays, social media is playing a major part in shaping the market. Customers are very vocal on social media. They almost share their opinion about everything they purchase.
You can keep an eye on your Facebook page, view your website's comment section or monitor hashtags. Social media will tell you every story. If your performance is not keeping up the level, customer reviews can be brutally honest, which might bring a devastating downfall to your business.
How to Achieve a Good Customer Perception?
There are multiple factors that influence your customer's perception. However, the most important thing is to ensure that they are being valued.
The following are some factors that you need to consider if you want to achieve an overall positive customer perception.
Know your audience
Dress in Rome as Romans do. Similarly, you should do what your customer expects from you. You still may not end up impressing everyone, but you can still make an effort to fulfill your customers' needs.
Knowing your audience and a bit about their backgrounds can help you come up with better "Customer-friendly" market strategies.
Value your customer
You can value your customers by always being responsive; it will help in retaining customers. Whenever they need your support, help them instantly. To their every query, respond to them. This availability will make your customers praise you and rely on you even more in the future.
Respond positively
There is a con to every positive thing. Some people might criticize you, but you should still react positively to their feedback by ensuring that you'll look into the matter highlighted by them.
This will sound reassuring to other customers and help you save your image from ruining.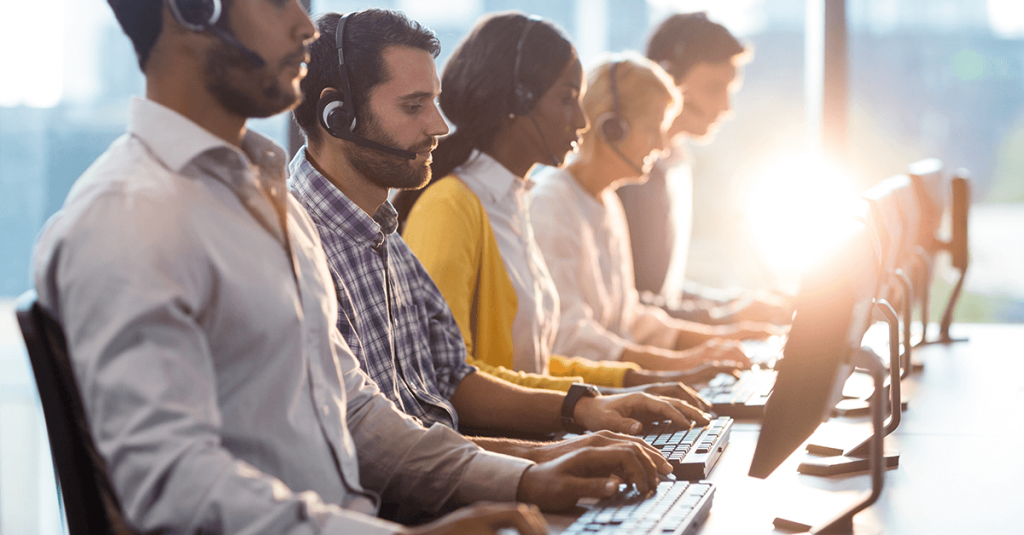 Simply Contact- A Positive Customer Perception Builder 
If you are worried about improving your customers' perception and unable to handle it on your own, you can hire a reliable and supportive team to cater to your needs. Simply Contact is a highly skilled professional who can help you grow your business by improving your customer experience.
This trustworthy company casts a good impression of your company on your customer. Moreover, it boosts your market shares and sales, and eventually, you get more business opportunities.
Summary
It does not matter what you tell about your business; all that matters is how others perceive you. People might forget what they saw or heard; they will only remember how you made them feel and remember that perception lasts forever.
That is why, in this article, we have discussed what customer perception is and why customer perception is important. You can follow these ways to elevate customer-centered services and shape their perception.
If, despite this discussion, you still have more queries regarding customer perception, feel free to contact us. The company will help your customers develop a positive perception of your company, make the customers recontact you, and facilitate you in generating more revenue.
Customer Acquisiton
Was this article helpful for you? Share it with your friends.