By 2022, call center automation will have accelerated, and firms must follow best practices to avoid competition.
Artificial intelligence and machine learning are gaining popularity in customer service.
However, just because something can be automated at the contact center does not imply it should be. It's challenging to know which tasks to delegate to artificial intelligence and machines.
Customer happiness, revenue potential, turnover, and other critical business areas are all directly impacted by the quality of contact center operations. On the other hand, contact centers are costly to run, and their KPIs are constantly scrutinized by upper management.
There have been attempts to automate (phone-based) client involvement for many years. Machines could connect with humans using voice recognition or keypad inputs in the first generation of IVR (interactive voice response). Its principal use was to automate routine tasks such as money transfers and appointment scheduling.
The process of using technology to automate jobs that were previously performed by humans is known as automation. Automation boosts productivity, lowers costs, improves accuracy, and relieves employees of mundane, repetitive duties, changing the nature of their jobs.
Automation is rapidly being used in contact centers to boost efficiency, improve customer experience, and provide clients with self-service options. A chatbot, for example, can communicate with a consumer via chat and provide answers to frequent questions.
The advancement of AI-powered natural language processing, sophisticated speech bots, and the recognition that human and virtual agents are coworkers rather than competitors are driving the next generation of contact center automation.
What Is Contact Center Automation
A contact center is essential for any large firm that regularly deals with many external or internal customer service inquiries. The contact center automation process tries to handle some of these conversations successfully without the intervention of a human agent using sophisticated algorithms. Chatbots and voice bots are the most common forms of contact center automation encountered by users.
Supporting numerous areas of contact is a hallmark of solid automation initiatives
Conversational Artificial Intelligence, as a significant component of contact center automation, allows users to communicate their intentions or questions using natural language in digital channels. This method changes the self-service paradigm from manipulating a user interface to conversing with a partner naturally.
Embracing omnichannel
Phone, SMS, messenger, website chatbots, and other touchpoints can all be supported by contact center automation. Smooth channel switching is possible with best-in-class systems. Omnichannel call centers provide comprehensive services to their users.
Allowing extensive experiences
Human-machine interaction regularly deals with accessible and acceptable tasks when language-based communication combines visual elements and point-and-click UI features.
Taking action
Automating simple inquiries and answers (FAQ bot) for contact center automation is an excellent place to start. Transactional talks, on the other hand, offer a significantly higher value for both participants.
Employee satisfaction is essential
While automation helps reduce AHT, its primary purpose is not to replace or lay off human employees. Because contact center personnel have a high rate of turnover and automation has a gradual impact, automation projects rarely result in job terminations that are abrupt and demoralizing.
Instead, when automation takes root, natural attrition frequently suffices to allow staffing numbers to fall. Although contact center automation is primarily motivated by improving KPIs and lowering total handling costs, initiatives that emphasize the partnership between human and virtual agents should expect the best overall results: the human employees' intellectual, problem-solving, and empathetic talents, as well as the scalability, precision, and untiring efficiency of their robot coworkers.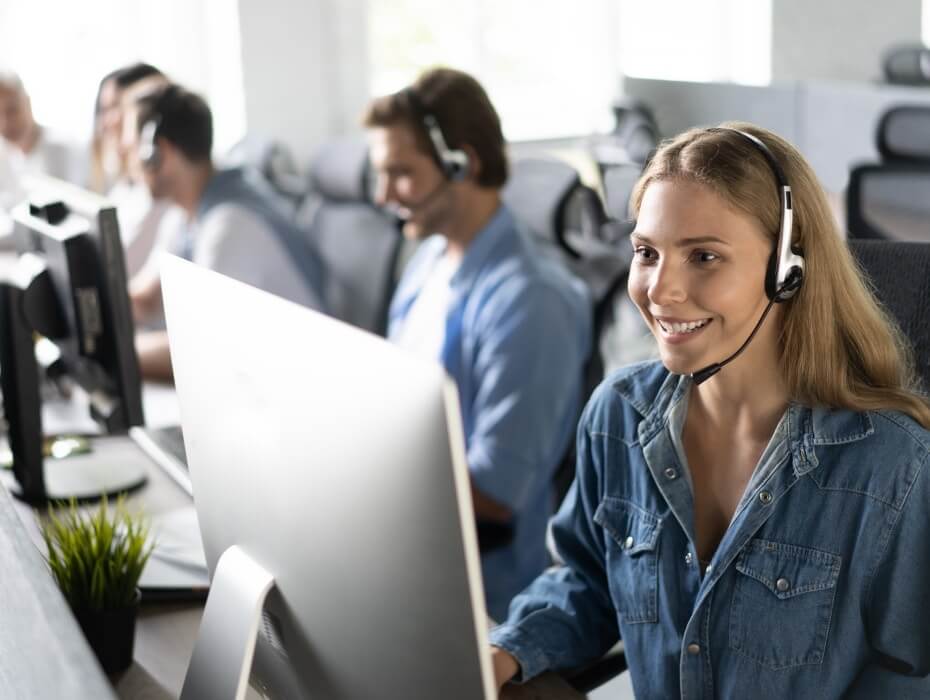 Contact Center Automation Trends and Tools
Interactive voice response (IVR)
IVR continues to have a grip on contact center automation operations, having gained dominance as the preferred method for resolving customer complaints during the pandemic. To improve customer service in 2021, companies will need to invest in enhanced IVR capabilities to address issues with traditional IVR, such as traversing multiple menus and waiting longer to reach the proper person.
Customers anticipate a quick response to their questions as IVR adoption grows, necessitating a change to conversational IVR services. Conversational IVR uses text-to-speech technology in bots to deliver human-like voice support that is engaging, accurate, and personalized.
For instance, the next time you need to book a flight, phone customer service and tell them, "I need to book a flight to New York." Instead of going through the many IVR options, the bot will ask you for more information, such as your travel date, flight time, and so on, and will either book the available flight of your choosing or direct you to the appropriate booking agent.
As a result, in 2021, conversational IVR will change customer experiences by allowing users to engage in rapid and dynamic interactions.
Artificial intelligence implementation
Artificial intelligence (AI) and automated customer service have become critical for proactive customer assistance while lowering contact center costs and enhancing efficiency. Customers had previously shown a desire for convenient 24/7 self-service before the pandemic.
During this health crisis, AI and automated services have proven crucial in allowing organizations to handle higher contact volume, minimize wait times, and cut expenses. AI also enables businesses to examine client behavior trends across all channels with pinpoint accuracy. It enables contact centers to anticipate potential sources of customer dissatisfaction and address issues before they occur, resulting in more proactive and tailored customer experiences.
Statistical machine learning
It's no surprise, however, that this industry has been quick to recognize the potential benefits of leveraging relatively new technologies like machine learning, artificial intelligence, and automation tools to improve the efficacy and efficiency with which operations and service delivery are carried out.
Machine learning advances have improved natural language processing. Machine learning and artificial intelligence have the potential to improve call center firms significantly.
One of the most notable advantages of these technologies is the enormous time savings that they may provide by automating repetitive processes such as back-office procedures.
Forecasting automation
By no means are contact centers strangers to data. On the other hand, contact centers are almost entirely focused on data, such asOnon, product information, sales information, etc. However, data's full potential cannot be fulfilled without the right tools to help make sense of it all.
By performing a lot of the work for us, automated forecasting may help organizations better understand their data and how to optimize around it. The goal of forecasting is to use data to determine patterns and generate predictions based on those trends seen in existing datasets. These enormous amounts of data gathered by Contact Centers should not be overlooked, and there is currently a slew of analytical tools available to help enterprises navigate through it all.
Forecasting automation is critical in assisting call centers and decision-makers in reaching the best conclusion possible. This information can and should be used; call center automation software makes this process possible and a lot more insightful.
Workflow automation
Workflow automation allows agents to set up automated processes, allowing AI to take care of the mundane portions of their daily job. Automation simply completes jobs for agents.
The goal is to streamline the overall working processes of a call center agent's daily routine to concentrate on the activities and interactions that count. With so much emphasis on the client experience, every component of every contact must be carefully considered.
Agents are freed up to genuinely focus on every interaction with their complete attention by offloading their obligations and removing some of the more dull and less intense chores. Workflow automation may be set up to perform various operations, whether sending emails or organizing and raising invoices. On the other hand, your agents do not require a computer science degree to set up this automation.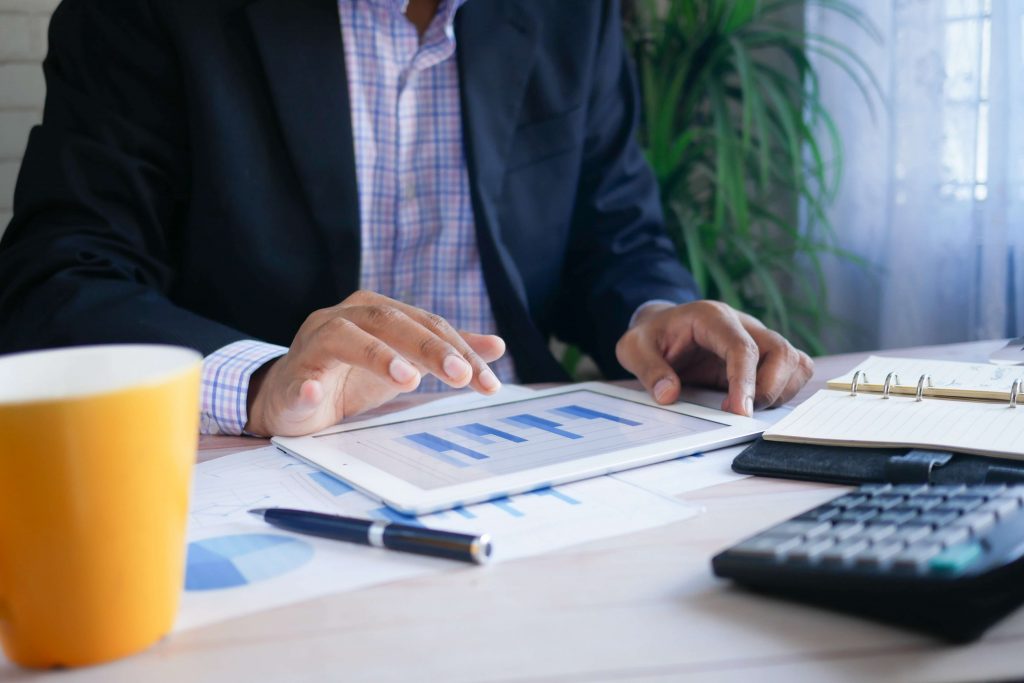 Benefits of Call Center Automation
Adding an AI system to the contact center
It transforms the way service value is created at scale and speed. When automation is required, it can be switched on; it can be turned off when it is not.
With a layer of automation and AI in place, surge events or unanticipated challenges can be better managed. AI also changes the way customers interact with brands and creates new service models. Employees are less stressed, allowing them to concentrate on more customer-centric concerns.
New channels and ways to serve clients
The knowledge base is updated regularly, ensuring that person has the most up-to-date information on solving problems.
Saving resources
When companies undergo automated services, they ensure that the agents involved in the task, along with the manual resources, can be nullified (or minimized if partial automation is applied).
As a result, the company saves the previously involved agents for other crucial and complex tasks, cases, calls, and operations. This saves time and manual resources. Furthermore, other than saving time, the company also saves resources.
This saves money and cuts down expenses in multiple ways. Moreover, the contact center automation is designed in such a way that that the implemented software can deal with the customers' concerns and queries and reply with an appropriate solution. This increases the first call resolution rate of the company.
However, if the automated software can't find the required solution, the call is transferred to an agent. The automated software resolves plenty of issues a company faces, especially when using an omnichannel contact center solution. Then, the first contact ratio also increases.
In both of these scenarios, customer satisfaction, and loyalty drastically increases. Other contact center automation benefits are:
Better call center management
Agent satisfaction
Lower training time
Scalability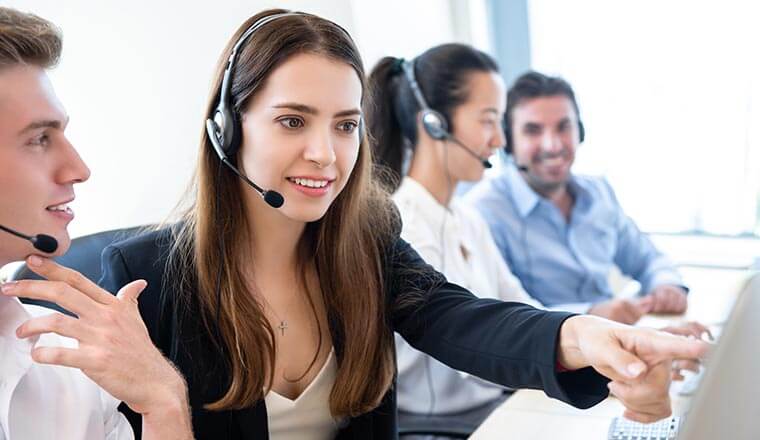 Conclusion
Contact center automation is all about streamlining the processes and complications of dealing with clients and callers daily. Intelligent automation combines the best of humans and technology to build and improve interactions for organizations at scale. It mixes people's emotions and empathy with the speed and precision of digital tools.
The result is a contact center that can operate swiftly and accurately, allowing for fantastic client experiences that were previously unattainable. Suppose your company is considering call center automation. In that case, Simply Contact can assist you with selecting an appropriate platform, determining the features that will satisfy your call demands, as well as implementing and supporting your call center automation system, so feel free to contact us.
Business Tips
Was this article helpful for you? Share it with your friends.