Do you want to build an exceptional relationship with your audience? Are you wondering about a communication strategy to acquire and retain customers? Well, you should let your consumers choose their favorite channel for interaction. To avail of this, there is no better option than an omnichannel contact center. This facility can work wonders for your brand. 
Every customer tries to assess the brand by using their comfortable channel. Many use text messages, email, social media, or other digital options. Many still prefer phone calls. Omnichannel call centers provide comprehensive services. Now, customers have got a vast range of communication formats. Moreover, it also provides a mighty integration. This integration is the best way to achieve customer satisfaction.
Actually, this integration saves the agent time. Moreover, it also saves the customers' every query for future reference. Hence, the customer develops a sense of confidence. Moreover, he will feel happy because his queries are acknowledged.
Do you want to know more about omnichannel customer support? Let's dig out this service more!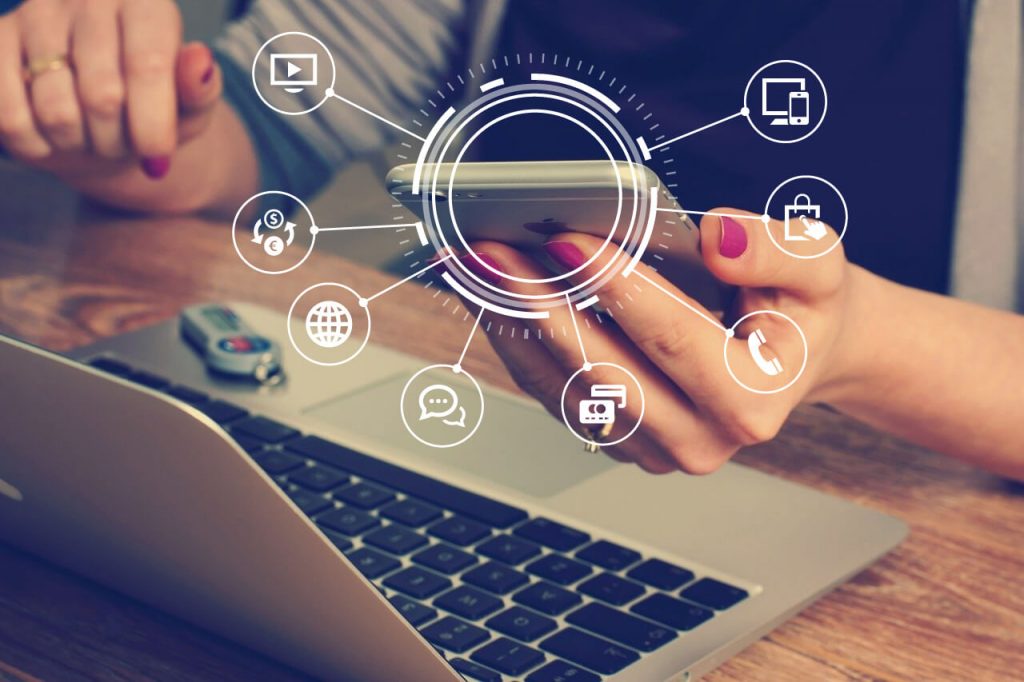 What Is an Omnichannel Contact Center?
Omnichannel contact centers provide outstanding customer service. This exceptional experience brings the customers back.
Omnichannel enables the customers to take help whenever they want. Communication becomes more accessible as the customers can choose a communication medium according to their choice. They can select real-time services or live chat depending upon the ease.
An integrated omnichannel is an effective service strategy. It delivers momentum to the companies and makes them stay above their competitors. Agents need the flexibility to move between the channels and touchpoints comfortably. So omnichannel seamlessly helps the customers.
Omnichannel customer service improves customer engagement manifolds. It also helps them shift from traditional to enterprise call centers. This way, your customers get an exceptional experience throughout the customer journey.
Difference Between Multichannel and Omnichannel 
A large number of organizations consider multi-channel options for their contact centers. It includes SMS, web chat, and social media options.
Yes, multichannel customer support is a good option to deal with the queries of customers. But it cannot compete with the omnichannel experience. The reason behind this is the benefits that omnichannel provides.
Omnichannel contact center offers you more customer insight than multichannel. It efficiently handles all tough cases and reduces attrition. There are various differences between both. The primary difference between a multichannel contact center and an omnichannel is the integration. Omnichannel provides an integrated approach.
One more difference is that omnichannel is customer-centric as it revolves around the customers. But, multi-channel revolves around products.
Additionally, omnichannel helps to keep the content flowing and maintain the interaction through different channels. Hence, there is no more isolation in phones, the web, and social interactions. Omnichannel keeps them all attached. They are just like different pages of one book that tell the same story.
Omnichannel links user applications for building a chain in customer experiences and customer dialogues. Omnichannel delivers seamless customer experiences. It makes the agents keep a complete customer interaction history.
To make the contact centers genuinely omnichannel oriented, all the interactions remain integrated across every channel. Additionally, for customer engagement, an agent contains detailed information about the customer. Due to these benefits, the use of omnichannel contact centers is gradually increasing. In 2016, 8% of the users were using omnichannel, but it increased to 31% in 2019.
The companies using omnichannel are more successful as they increase customer satisfaction and reduce their effort.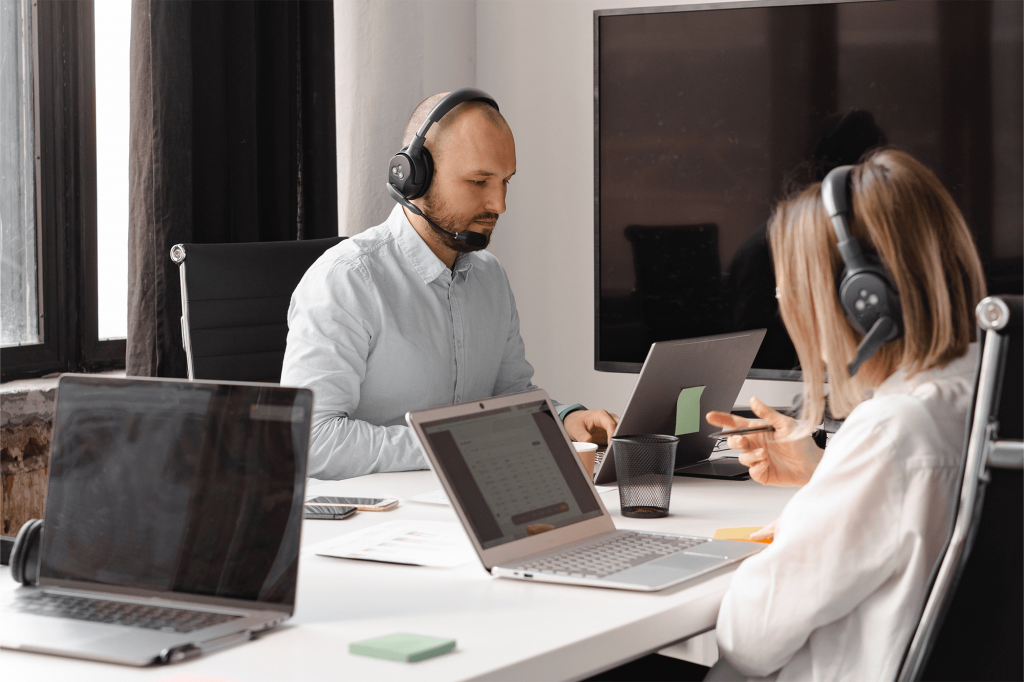 Benefits of Using Omnichannel Contact Center
Omnichannel customer support is beneficial and easy for both customers and brands. It facilitates both of them in many ways. A few are stated below:
Get more customer information
Omnichannel offers multiple channels and touchpoints for customer interaction. These channels keep updating the customer's experience and other information. In this way, omnichannel gets and stores more information than any other call center. Each channel and touchpoint creates a seamless customer experience.
Personalization of communication with the client
One more benefit of omnichannel is the maintenance of the individuality of the client. Omnichannel is equipped with innovative tools. On interaction with the client, it shows their name on the subject line of the email.
The name of the client is also mentioned in different other ways to represent they are unique and valuable individuals. It also gives an indication to the clients that their problems are also distinctive. And these problems are always considered by the agents.
Additionally, omnichannel breaks the wall between online and offline services. If the customer has purchased something online but wants to replace it offline. Agents can also treat the customers in the physical stores.
This personalized experience pleases the customers.
Increasing agent productivity
When an agent is on the phone, he can attend to only one customer. In contrast, other omnichannel let him attend more customer art once. Such as an agent can chat with hundreds and thousands of customers simultaneously via a live chat.
Dealing with more customers once increases productivity. Meanwhile, it also saves time. Agents can use this time to handle other challenging issues.
Omnichannel offers effective ways to boost up the productivity of call center agents.
Avoid customer burnout
The unique and extraordinary services of omnichannel never make the customer disappointed or annoyed. The entire information of the customers remains saved for every future chat. Moreover, customers get an edge of ease by using their favorite channel. These maintained services never let the customers burn out.
No information is lost due to channel changes
Omnichannel's customer services are reliable ones. It appropriately manages the customers' data.
If the customer approaches the brand by email once. But next chooses live chat, the queries of the customers remain safe. The customer doesn't need to tell the whole story again. The entire communication made on different channels is logged on one software.
This unified communication of different channels makes the customer relax and satisfied.
Save on call center costs
It may sound like omnichannel is tame-taking and money-consuming. But it is more economical than dedicating your agents' energies to the phone channels.
Numerous channels are a kind of self-help as the clients' try to figure out the answers by themselves before racing to the agent.
The self-help channel is cost-effective as it removes a big operational bulk from the shoulders of your agents. It also reduces the company's cost of staff hiring.
Omnichannel is a bright future for every company's customer service. Every business should learn to adapt to new technologies. As it is a necessary step to win customer's attention and trust. These new services are also surprising and delightful for the customers.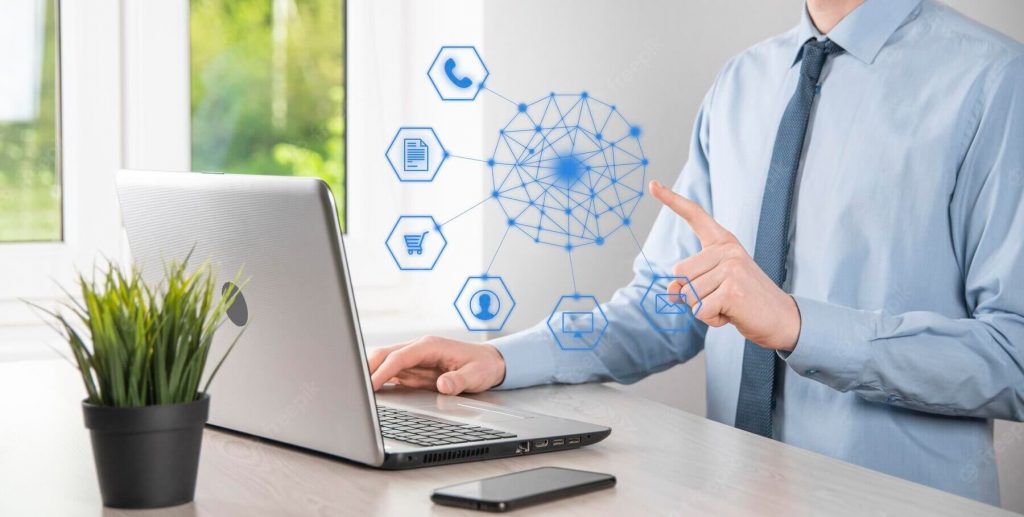 Summary
The omnichannel contact center is an excellent way to maintain customers' trust. It increases customer satisfaction and sales rate. Eventually, it helps to earn more revenue.
You can also integrate omnichannel customer service with your current call center. If you want to get more information about omnichannel customer support, contact us. We can provide you with more detail and the procedure of omnichannel.
Business Tips
Was this article helpful for you? Share it with your friends.