In this increasingly digitized world, you have a variety of IT solutions available at your doorsteps. However, these diverse varieties have explored more options. But things have grown a bit complex too.
It is where a contact center as a service comes in handy. It allows businesses only to purchase the technology they need. Moreover, the contact center as a service also reduces the need for internal IT support and provides tailored solutions. Due to these reasons, the total cost and investment are also significantly reduced.
CCaaS helps you to increase revenue by exploring customers' expectations. Eventually, the business' capability of customers expanded. This cloud-based contact center simplifies things by providing instant and tailored solutions.
Since this CCaaS is cloud-based, you do not need hardware on your premises. With the help of CCaaS, the call center as a service can quickly deploy new features. Read the article to explore all the details about contact centers as a service as it offers an in-depth insight on this subject.
What Does Contact Center as a Service (CCaaS) Mean?
Contact Center as a Service is commonly referred to as CCaaS. CCaaS means a cloud-based software model that allows businesses only to purchase the technology they need. It is a central point from which customers' interactions across all different channels are managed.
Commonly, it is deployed as a cloud-based system, but sometimes on-premises CCaaS is pretty ideal. It is basically operated by IT vendors. The main objective of CCaaS is to provide better customer assistance and services.
It has features that efficiently route customers' requests to the appropriate call center agents. 
Below are some helpful examples. Let's explore!
ACD
ACD stands for Automatic Contact Distributor. ACD is a skilled-based routing engine that manages interactions universally. Including messages, voice, calls,  and AI chatbots. It provides omnichannel support for all contexts. The agents are assigned jobs based on their skills and expertise. 
So customers get an optimal experience every time.
IVR
IVR (interactive voice response) is an interactive menu. It is a crucial part of the customer center as a service. Here the user is told about all the options and then asked to choose by pressing a number. Well, the intelligent IVR also presents support to the agent in handling the queries.
Outbound systems
Call centers are responsive to inbound call requests. However, this era requires a proactive approach to reaching out to customers. It is called a predictive dialer. These outbound predictive systems help to achieve better customer connections.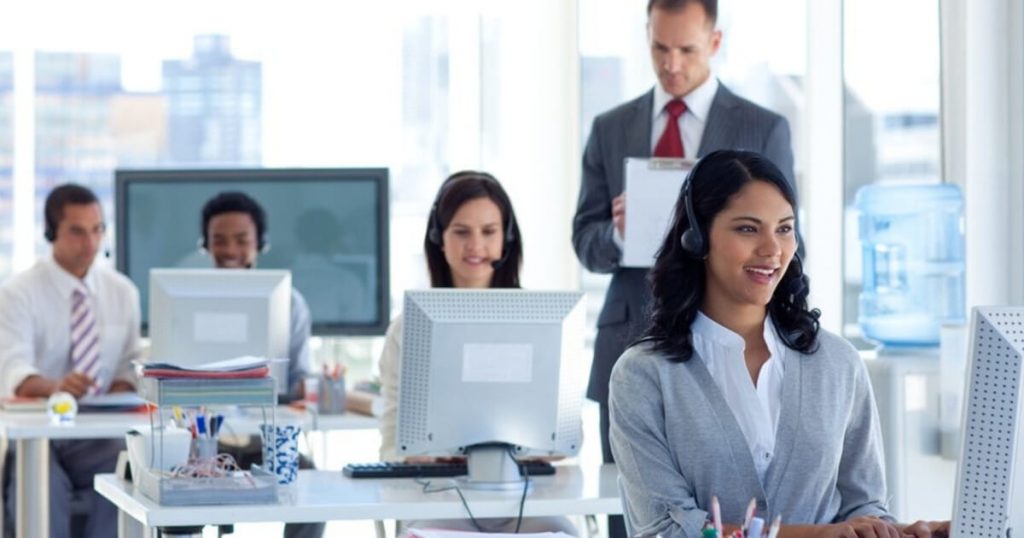 Advantages of Using CCaaS
CCaaS has many benefits and advantages that can lure customers. Customers can get personalized solutions and undivided attention. Whenever and wherever they want.
It is pivotal for any business to quench the demands of customers. This will provide you with an edge over all competitors. Moreover, the customers are also retained. 
The primary advantages of CCaaS are mentioned below:
Improve customer experience across all channels
Businesses are embracing technology to provide customer support through all channels. Nowadays, customers have clearly understood the use of different channels. And they expect your support through all of these channels.
Long gone are the days when only telephonic conversations offered customers service. Now people want you to assist them via chats, voice mails, and even self-service AI chatbots. 
Its different features, including CCaaS messaging, allow your business to gain an edge over its competitors. Your on-time customer support will assure customers and will always keep them loyal to your brand.
Resource flexibility and scalability
Call center as a service provides a lot of resource flexibility. Most businesses are opting for cloud-based services where they don't have to worry about on-premises hardware anymore.
CCaaS also allows you to incorporate all the changes quickly and easily. They are adaptive to technology and demands and ever-changing requirements. Unlike traditional call centers, here, customers only have to pay for the resources they need.
It also offers scalability to customers allowing them to scale down and up as needed. You can conveniently add or remove agents according to your projects and campaign requirements.
Whereas, in a traditional system, you would require a hefty amount to add up resources.
Reduced costs and increased employee productivity
Along with all the encouraging benefits, call centers as a service are also cost-effective. The initial investment cost is still lower than manually setting up all hardware for your traditional call center.
With cloud-based CCaaS, you don't have to worry about hardware and other technicalities. Additionally, CCaaS provides IT support for the maintenance of its software. The CCaaS provider takes care of all administrative costs and updating tasks so that you don't have to.
Employee performance and productivity are also multiplicated. They can swiftly move through different channels as easily as the customer does. A single agent can parse through different channels to deal with customers.
Through CCaaS, employees are offered jobs they are already skilled in. This way, customers always get professional solutions for their problems.
Improving the speed and quality of work
Customers are far more demanding these days. They want instant gratifications and custom solutions. Because of Contact Centers as a Service, you have plenty of time to focus on the quality of work without worrying about all administrative issues.
Since most of your work is already being taken care of via CCaaS providers, so the response speed is also effortlessly increased. This faster support results in superior customer engagement.
Stay informed with end-to-end business intelligence
The end-to-end business intelligence enables you to help customers proactively. The single point of access keeps track of all customers' information and queries. This record of their behavior history allows you to make wiser decisions. You can mold your policies according to the demands of your customers.
When you stay informed about the core problems, agents are able to provide the right advice. Exactly what the customer is looking for. Whereas in traditional call centers, agents can be a bit pushy. For suggesting the same things, a customer might have already gone through since they lack history and past knowledge. But not anymore with CCaaS, here you will always be able to satisfy your customers.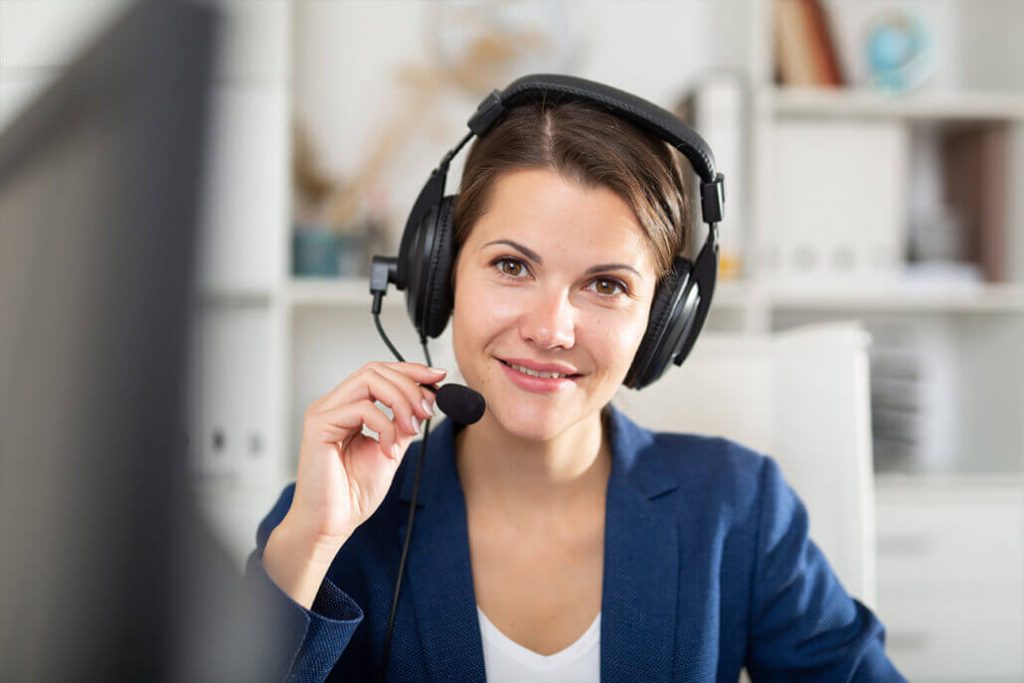 Tips for Choosing the Best CCaaS Providers
With the elevation in demand for call centers as a service, numerous vendors and providers have emerged over the surface. And we understand, that this can be pretty confusing. So here some tips are mentioned to make you a better judge. 
Consider these points while making the decision and attain maximum benefits.
Voice quality & solution dependability
Now, so many agents depend on their home network connections. Actually, it's more crucial than ensuring any prospective vendor that can scale their capacity.
Geographic disaster and redundancy recovery
Since most of your work will be being taken care of by your CCaaS provider, you should be digging into some details too. If there is any disaster at their workplace, all your activities will be automatically put to a halt. 
Investigate how they plan to offer redundancy recovery. Before you jump to any conclusion, make a small comparison. Compare your current on-premises solution and their cloud solution. These analytics will help you in making the ideal choice.
Security 
Customer data and privacy are so sensitive for your company's reputation. Any data breach can almost ruin your reputation. So always make sure to check how the vendor plans to entail with the security challenges.
They must maintain the most stringent levels of security. The protection of data must be ensured in all cases. Also, ask what liabilities are going to be covered by them. And what liabilities will stay your responsibilities?
Check the integrations
Before you proceed any further, check out if the vendor has incorporated or is willing to include the applications and systems you consider crucial. 
Move further only if the answer is positive. This way, you will be ensuring that you are making a worthy investment.
AI and automation
Do consider the advanced features as well. This advanced feature of AI will ease a lot of work by automating it. This factor can be a massive differentiating factor in providing seamless and better-quality work for your business.
Certain task repetitions are eliminated, and the agents have more time to focus on customers. It also provides them their desired solutions.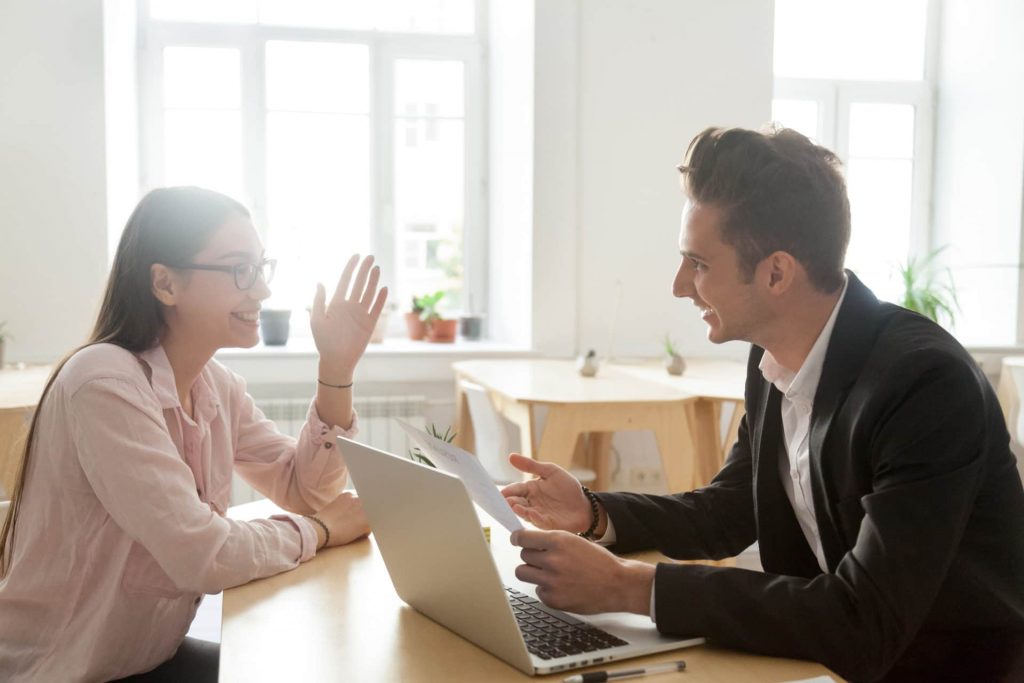 Summary
Contact Center as a Service is a customer experience solution. It is a cloud-based customer experience. Additionally, it lets the companies utilize a contact center provider's software. A CCaaS model gives businesses a chance to buy only the technology the business needs.
It enables you to elevate quality by cutting down on total costs and reducing your efforts.
You can also hire Simply Contact if you are looking for worthy and reliable CCaaS.
The professional team of Simply Contact has a high level of expertise in telecommunications and experience. Additionally, you do not even have to worry about language problems as they provide support in 18 different languages - everything you need is available in one place!
So go ahead before you are late!
Customer Acquisiton
Was this article helpful for you? Share it with your friends.