It goes without saying that customer service is a question of major concern for most companies. You know that when you fail to deliver excellent customer service, you'll lose your customers and revenue. Therefore, if your company doesn't have the resources to master customer service, you can hire someone to handle certain business operations. If you have a big customer database, then starting a call center overseas might be the best solution.
In this post, we'll share some tips on hiring an outsourcing call center. We'll talk about the benefits of this solution and describe the whole process of outsourcing. Simply put, we'll show you how to open a call center and outsource your customer service, tech support, or sales.
Sometimes companies need to leave some aspects of their business in the hands of outsourcing companies. In doing so, they can focus on other more important tasks and be sure that the partner company can easily handle their non-key competencies. Starting a call center from scratch is not easy. Let us share our own advice on how to save budget and ensure quality.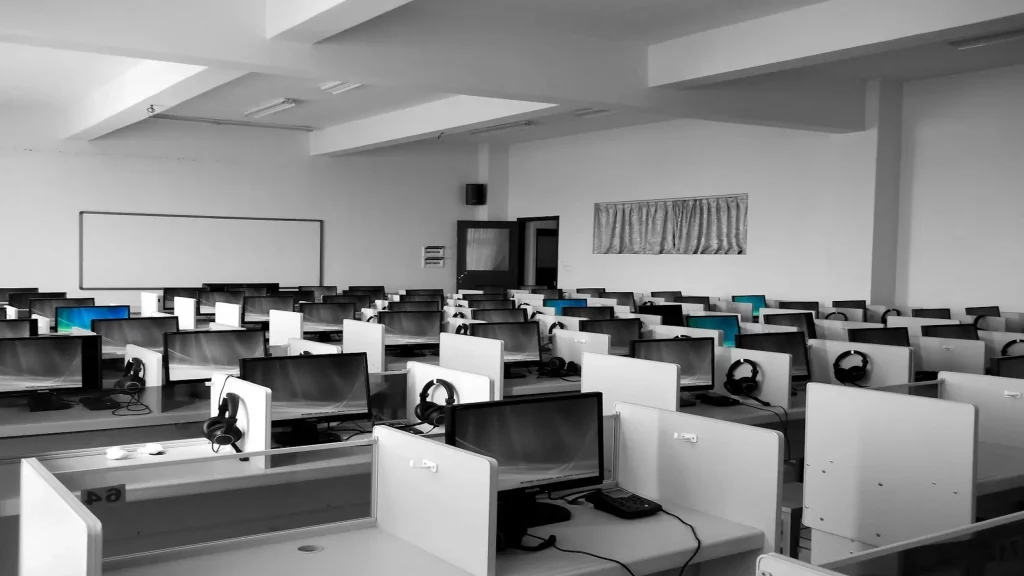 What Are the Benefits of Call Center Setup?
If you have a big customer database and your clients have many ways to reach out to you, it is really hard to provide high-quality customer service. You know that it is a time-consuming process to connect with your clients, answer their questions, and solve various issues on time. Therefore, customer service is the main outsourcing opportunity. The chosen company will be answering the requests of your clients and help you increase sales using up-selling and cross-selling. Here are the main benefits of setting up a call center:
You'll save money with outsourcing because hiring a team of experts is cheaper than setting up a call center project plan from scratch. When outsourcing, you'll create a budget plan, and the outsourcing provider will be keeping to it. Of course, you can be flexible to various suggestions, but in general, you'll know your monthly expenses.
You'll be able to scale the necessary level of business.
You'll improve your sales.
You'll be able to expand into new territories.
You will improve customer satisfaction by monitoring the number of complaints and positive reviews
You'll have support in all the necessary languages.
There will be no need to invest in the development of your support team (hiring in-house experts, buying computers and telephony).
You will be able to focus on the development and improvement of some of your internal processes and work more thoroughly on the development of new products or services.
You'll be able to deliver round-the-clock technical support.
Statistically, the global outsourcing market amounted to 92 billion US dollars in 2019. Overall, it is more profitable to create a call center while dealing with an outsourcing company.
Is there a difference between business process outsourcing and call center outsourcing?
Eager to know how to start a BPO virtual call center? First of all, you need to understand the basics. Overall, BPO is a business practice where one company hires another to perform certain tasks. Call center outsourcing is only a part of it. Usually, BPO includes a variety of activities such as billing, data entry, back-office activities, etc. Call centers typically cover the following services:
tech support;
reservations;
customer service;
help desk;
sales, etc
Typically, all these tasks can easily be handled by a professional company. Statistically, the customer care BPO market is predicted to grow by around 30 billion US dollars by 2027.
How to Start a Virtual Call Center: Things You Need to Know
First of all, you need to find a qualified provider that is ready to help you start a call center. Simply contact is a Ukrainian outsourcing contact center that deals with a wide array of clients from all over the globe. All you need is to contact us to discuss your situation and your requirements, and after that, we'll be able to provide you with a timeframe. Here are a few aspects to consider when discussing call center setup requirements.
How long does the training process last? Is it complex?
Is trained staff available?
How many agents should be trained or hired?
Can the work be performed by professional home agents or only at an existing contractor location?
Typically, it takes 10-30 days to open a call center with Simply Contact. So contact us to discuss your requirements, and we'll work out all the details together.
What Type of Call Center Is the Best One?
If you want to build a call center, you have to bear in mind that there are a few solutions:
On-premise outsourcing. In this case, the outsourcing company is the contract provider, but they deliver their services on your territory. In other words, you hire a team of experts that provide outsourcing services on your premises.
Shared environment. In this case, the company delivers off-site outsourcing services (mostly used for the needs of banking, healthcare, and insurance areas).
Dedicated center. In this case, the outsourcing provider meets the needs of your business using their own telephony and agents. There are two options: your agents only work for your business or they can also be engaged in other programs.
How to Start a Customer Service Call Center: Basic Tips to Follow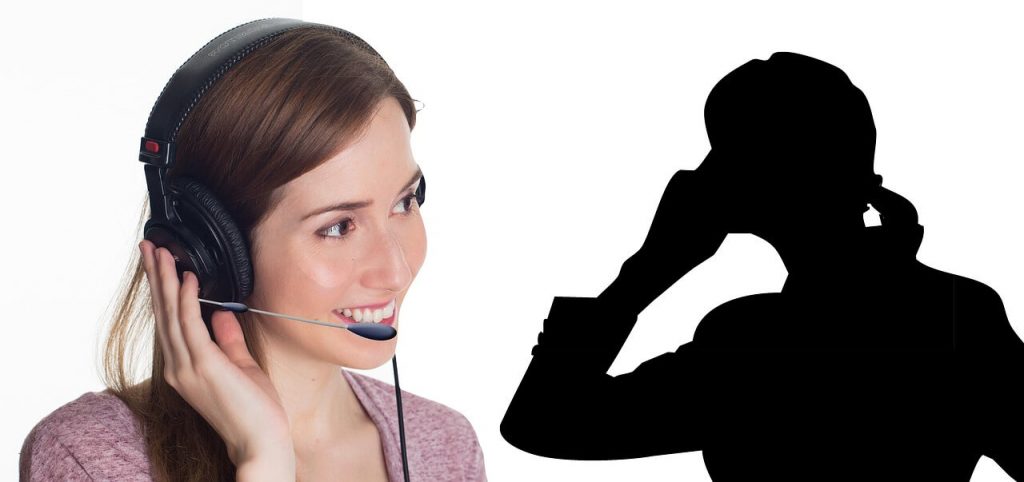 If you are going to deal with an outsourcing provider, here are a few tips that might come in handy.
Deal with professionals only
This is the first and most important tip. When you feel confident that you are dealing with the right people, you'll be able to focus on more important internal tasks. We at Simply Contact do our best to meet the needs of our customers. When we learn the details of your program, we define what skills the agents need to have to deliver the best services for your company.
Organize the training process
The training process is a cornerstone of success. Therefore, it is a crucially important stage. In some instances, the training process lasts for a few days and then the agents are ready to meet the needs of your company. Other times, this process takes a few months. A lot depends on the specifics of your project.
Always set a start date
When opening a call center and dealing with an outsourcing provider, the first thing that you need to do is to set a start date. An outsourcing provider has to control the onboarding of your program to make sure they begin delivering their services on time.
Discuss what kind of services the call center should deliver
A lot depends on the needs of your company, but mostly, the call centers deliver the following services:
Inbound calls;
Outbound calls;
Telemarketing;
Back office services.
Therefore, you have to discuss with your outsourcing provider what kind of services you need.
Ensure your outsourcing provider has the latest technology
Besides the professionalism of agents, you have to bear in mind that a lot also depends on the technology your outsourcing provider is using. When they use the latest technology, you can feel confident that your business won't suffer, your calls won't be missed, and your emails will be answered on time. Therefore, when partnering with an outsourcing call center, you need to make sure they are using the most effective technologies.
Establish the rules of communication
Eager to know how to set up a call center? In actual practice, a lot depends on ongoing management. When dealing with an outsourcing provider, you need to have a dedicated relationship manager who will always keep in touch with you. This person should provide you with detailed reports on the call center's work. When you regularly hold meetings, review the performance, and discuss all the issues that may occur, you'll get the best possible results!
What to Expect from the Outsourcing Vendor?
A call center setup is a time-consuming process. If you want to get rid of all possible issues or surprises, there are a few things that you need to expect from your outsourcing provider:
Service levels. You need to deal with experts that can easily meet the requirements of your service level. Dashboards that are available round-the-clock are the easiest way to show their results. The team should also provide you with KPIs.
Industry-specific experience is not as valuable as you may think. Professional centers can easily learn unique information to manage your program.
Managing complexity. If you need a more customized service, you need to pay more. Therefore, it's best to outsource repetitive tasks first. Later, you can test out some other areas of support.
When you know how to set up a call center, it will be easier for you to deal with this. We advise outsourcing the majority of your customer service needs and free your team from routine tasks. 
Business Tips
Was this article helpful for you? Share it with your friends.