Great customer experience is one of the most valuable components of every successful business. According to statistics, 73% of companies with above-average client experience show better financial results than their competitors. Despite the fact that companies tend to save costs on customer support, superior service ensures clients' loyalty. 42% of B2C customers and 62% of B2B consumers have purchased more from a company with good customer service. SaaS support is crucial for businesses because it helps to convert users into paying clients and ensure that they are happy with the product.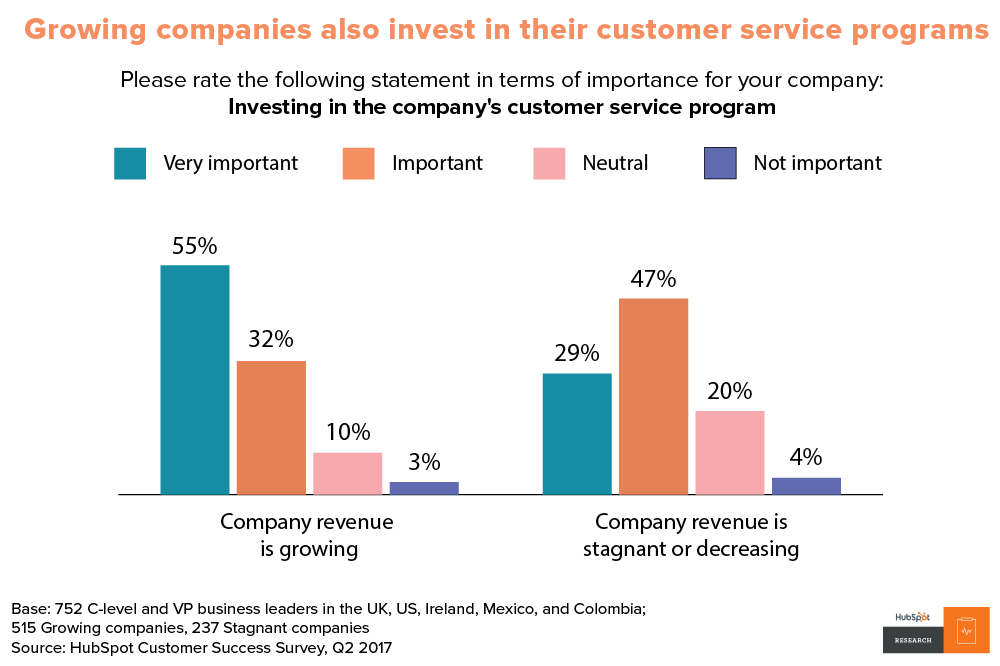 How to Deliver Great SaaS Customer Service
The first and foremost thing about implementing successful SaaS customer support in developing the strategy. A strategic approach will help you to build a team that allows you to achieve business objectives. However, winning customer service is more than hiring experienced agents and training employees. You need three foundational components to deliver exceptional SaaS customer service: great agents, the right tools, and client resources.
Excellent agents
Building a great customer success team is one of the most important investments. Great support agents should have technical skills, as well as the willingness to learn and solve problems. Your team should also know your product inside and out. A good choice would be a remote support team. It will ensure round-the-clock support and provide you with a competitive advantage.
The main benefit of hiring a dedicated support team is the ability to better understand the target audience. This data would be useful for your sales and marketing departments to create a client persona. Thus, once customer service representatives discover the clients that are the best fit for your product, you will be able to reach out to them in a better way. Moreover, the cooperation between sales and support teams will result in improved client experience, more appropriate offers, and pricing.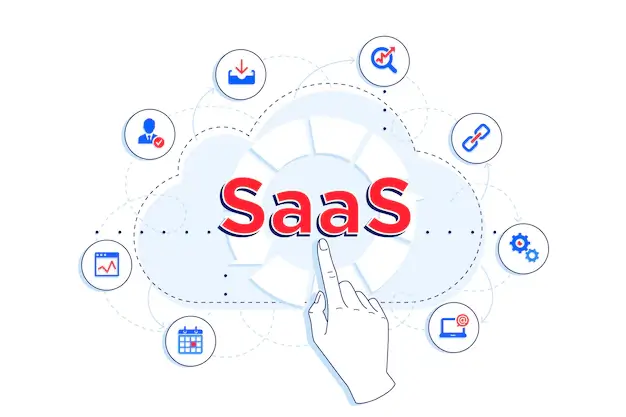 Right tools
The right support software is the second element of great customer service. It is one of the most important resources that ensure the effective work of support agents. Right customer success support software allows for speeding up communication, helps your company to gain more referrals, and boosts your efficiency. The appropriate software contributes to client satisfaction and loyalty, saves time, and increases productivity. The best 2021 software services include Freshdesk, LiveAgent, HubSpot, Zoho Desk, Zendesk, Help Scout, Groove, and Salesforce Sales Cloud. 
Customer resources
Good customer service SaaS requires investing in your company's website. Some consumers prefer to resolve issues on their own. Sometimes the support is unavailable. In these cases, you can simplify the tasks for your team and invest in the resources that will allow your clients to find the necessary information. Customer resources may include a help center, FAQ section, and information about pricing and making a purchase. 
Your customer service team can keep track of the most frequent questions. Then the marketing department can create articles on the most popular topics. In addition, you can encourage clients to write feedback on the articles to make the process of resolving problems more intuitive.
Customer Support SaaS Channels
Before defining the main channels to provide the best service, you need to determine where your target audience is and then focus your resources there.
Email
Email is one of the most widely used channels for online businesses. According to statistics, 73% of millennials prefer to communicate with businesses via email. It does not require large investments and it is easy to use. It is better to send emails using a personal name instead of the company's address. This will make your interactions seem friendlier and less corporate.
Social networks
Another great channel is social networks. More than half of the world's population uses social networks on a daily basis. The impact of social media on the company's success is great — the most active users of Facebook, Instagram, LinkedIn, and other platforms are people aged between 24 and 35 years. These people are the world's most powerful consumers. This is a strong argument to use social media as a part of your SaaS customer support model.
Phone
The phone is considered an old-fashioned support channel, however, most consumers still prefer this approach. If your target audience includes older people, the phone would be a great choice. People in their 40s use their phones for their direct purpose more often than millennials and perceive it as a more open way of communication. The advantages of using a phone over other communication channels also include immediate answers and convenience.
Live chat
Live chat is a relatively new client support channel, but it ensures client loyalty, and increases lead conversion and revenue. Live chat is convenient and fast. Customers often consider live chat one of the most important features of a website because they can reach for help in the middle of the purchasing process. This method of communication helps to address the problems more effectively. People can upload images or screenshots, and your support team will be able to better understand the problem. Moreover, live chat can be automated to provide solutions to problems faster.
Self-service knowledge base
An online knowledge base allows for providing round-the-clock service even if your team is small. A self-service knowledge base is an effective way of providing support when other channels are unavailable. With the help of the knowledge base, clients can solve the most common issues related to billing or products. You can use the self-service base to ease the onboarding process for new clients.
Outsource to Highly-Skilled Team
Outsourcing to a well-trained team is one of the SaaS customer success best practices. You get a ready team, 24/7 support and a great amount of spare time to focus on growing your business.
Benefits of outsourcing SaaS customer service:
optimized costs;
improved efficiency;
better coverage;
access to the latest technology;
increased customer satisfaction;
ability to focus on core responsibilities.
You should consider outsourcing if your team cannot handle the volume of inquiries, you cannot provide help 24/7 and you are focusing more on servicing clients than improving your products.
How to Choose an Outsourcing Company
Choosing an outsourcing partner is never easy. There are thousands of companies all over the world with great portfolios, extensive experience, and hundreds of good reviews. To implement SaaS customer support best practices and hire the best team, you need to follow a number of simple steps. 
Consider the location
The most common locations for outsourcing include eastern Europe, Central America, and South Asia. If you are looking for English-speaking agents, the best choice would be eastern Europe. The additional factors to consider are political stability, literacy rates, and technological infrastructure. 
Check the company's reputation
When choosing a professional outsourcing partner, it is essential to pay attention to the company's relevant industry experience and expertise in your field. The company should be familiar with the client's concerns, your product, and your culture.
Learn about the quality control
Find out how the company deals with angry clients. The company should provide reports and call recordings to maintain visibility. You can ask to provide the reports or recorded calls.
Analyze the security risks
Working with client issues and personal information is always related to security risks. To reduce the risks of information exposure, you need to check the company's security protocols. It is also necessary to find out who has access to the network.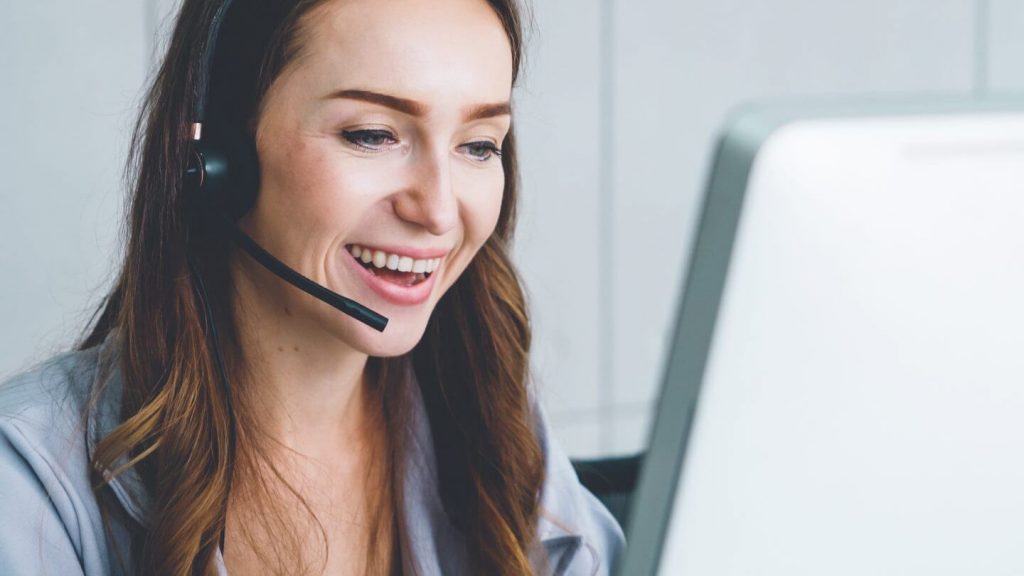 Find information about employees
The information about the company's hiring process and training can also be useful when looking for an outsourcing partner. Outsourcing companies often involve shared agents who work with different companies. Sometimes it can create difficulties because the agents would not be able to study your product in detail and provide specific answers to the client's questions. In this case, you need to hire dedicated agents. They would focus on your product, culture, and brand, integrate into your team, and develop a deeper understanding of your company.
How to Manage an Outsourced Team
There are a few tips that will help you manage a team of outsourced workers from any place in the world.
Monitor quality
The quality metrics will help you to analyze whether you are moving in the right direction with your outsourcing partners. The metrics that allow evaluating the quality of service include customer satisfaction score, the average speed of answering, customer effort score, average handle time and first-call resolution.
Focus on training
To make the most of your collaboration with the outsourcing partners, provide guides, manuals, training videos, and other additional information about your company and product. The brand tone also plays a great role in the communication process, so you need to develop the possible scenarios of communication and make a list of phrases to avoid.
Establish communication
Communication with your outsourcing team is crucial for the overall productivity of your business. With the help of communication, you can define the insights about your business, find the weak spots and improve the current situation. You can use Skype, Zoom, and Trello to supervise and manage your tasks.
Work with professionals
Simply Contact is a Ukrainian outsourcing contact center with more than seven years of experience. The center works with international clients, providing the best service and handling more than 14 billion calls annually and more than 7500 calls per day. Simply Contact has high-level expertise in various fields, such as e-commerce, telecommunications, aviation, financial services, and many more. The company works with small and large businesses in compliance with PCI DSS. 
If you are looking for competent and experienced professionals to provide customer support on behalf of your company, feel free to contact us at Simply Contact! We have top-notch specialists to help optimize your business flow.
Trends & Insights
Was this article helpful for you? Share it with your friends.