Companies often resort to measures such as having internal teams handle support tickets, using AI to respond to customers, or outsourcing their customer support overseas to call centers that fail to comprehend their brand and its true values. While having internal team members manage your customer support can be an ideal solution, the effects are mainly short-term and ineffective for scaling your business.
Using AI chatbots or hiring customer service agents who lack an understanding of your business can lead to customers feeling disconnected from your brand. However, the solution is simple - outsource your customer service wisely! By outsourcing your customer support properly, you can greatly increase your customer retention rate, improve CSAT ratings, and foster a sense of customer loyalty.
Quite surprisingly, the majority of firms choose to outsource their customer support to Poland due to the many great advantages and facilities it offers. Please keep reading to find out why Poland is one of the most sought-after countries for companies to outsource their customer support and how it provides the ideal balance between quality and costs.
Why Outsource Customer Service?
Good customer service establishes and improves customer retention, which ultimately helps you expand and scale your business naturally. When firms try to set up their own customer support service, it can be costly in terms of time and labor.
For every customer support specialist you hire, you will need to train them to understand your company and brand values. That's why most SMEs look for low-cost alternatives that automate and contract out their customer service initiatives.
If you're just starting your own small business, it's most beneficial for you to consider outsourcing your customer support. You should spend as much time as possible building your product and refining it, finding new customers, and fulfilling orders. By outsourcing your customer support services, you will save significant costs and time.
Poland is an Emerging Country for Customer Support Outsourcing
Polish developers have gained an excellent reputation in the industry, having received significant recognition for their expertise over the years. In addition to their exceptional skills, Poland boasts one of the fastest-growing economies in the world. Furthermore, the country is home to a large number of highly competent programmers and has the largest FinTech market in the CEE sector, which amounts to approximately $856 million.
Given these factors, it is no surprise that many businesses opt to outsource their IT, software development, and customer support services to Poland. The country currently has over 200 call centers, employing more than 300,000 people. Warsaw and Krakow serve as the primary hubs for outsourced call centers in Poland. These two cities alone have a staff of over 125,000 highly educated and fluent graduates who provide excellent customer service and support.
Poland offers a favorable environment for outsourcing IT, software development, and customer support services. Its rapidly growing economy, highly skilled workforce, and advanced infrastructure make it an ideal destination for businesses looking to outsource.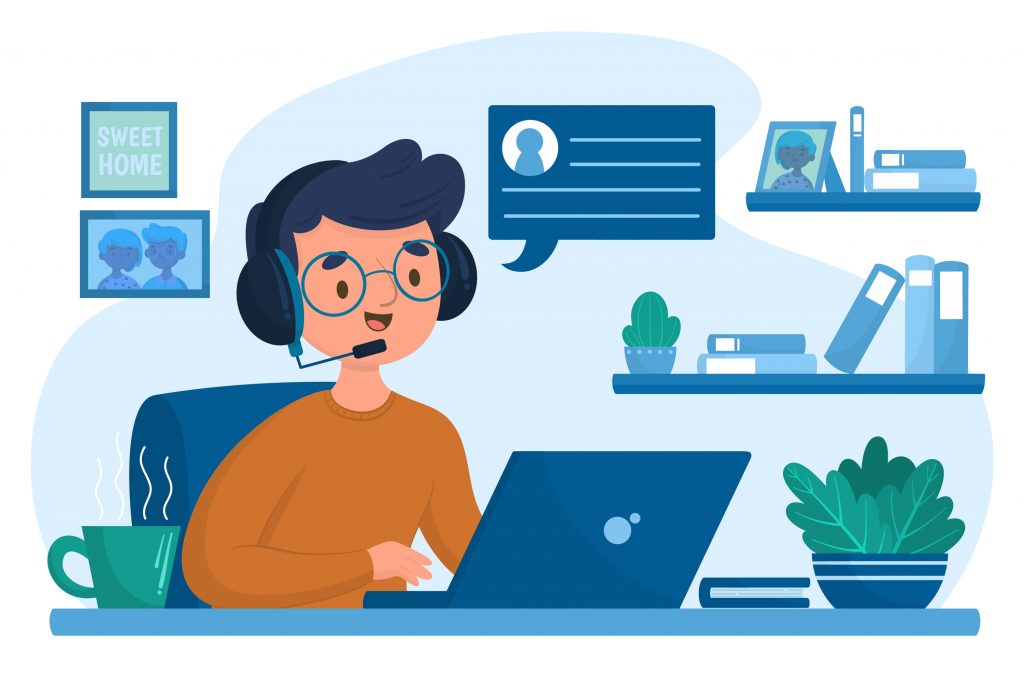 Reasons Why You Should Outsource Customer Support Operations to Poland
There are a couple of reasons why Poland serves as the ideal location for outsourcing your customer support.
Country
The Polish government fosters job creation and global business
Minimal living costs for a comfortable quality of life
Steady economic growth and stable government
Convenient and accessible time zones for customer services to locations such as Australia and North America.
Labor Pool
Fluency in Polish, English, and several other languages
The workforce is educated in social media, customer care, finance, human resources, and telemarketing.
The level of local labor skills is referred to as one of the country's top 3 most significant assets, as per 57% of foreign businesses.
On average, labor costs are 50% less than labor in Australia, the UK, and the US.
Infrastructure
Excellent service culture
Contemporary means of telecommunication (high-speed fiber optics)
Renowned and firmly established transportation system and postal service
Ranked by the first Worldwide Sourcing Association as the ideal country for outsourcing English labor.
Business Climate
Poland offers effective labor laws and excellent protection of workers' rights.
Bloomberg ranks Poland as the best country for starting a business in Central Asia and East Europe
Poland was ranked as the world's 3rd best country by CEOWORLD in 2020.
It boasts an English-speaking population of over 38 million consumers, which continues to grow.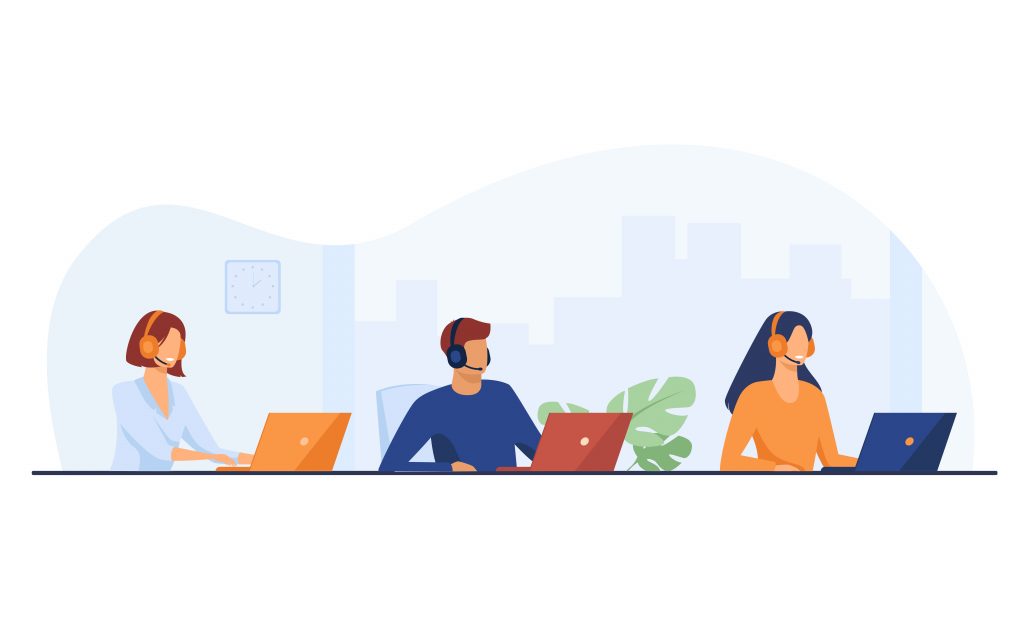 Advantages of Outsourcing Your Customer Support to Poland
By outsourcing customer support to the proficient, hardworking, motivated, and diligent labor force in Poland, you can maintain superior customer support and save up to half the costs of what you bear in the call centers in the United States.
In addition, Poland has a robust government and economic culture that supports global business relations. Its diverse consumer and business culture has witnessed remarkable growth over the past years, and it is well predicted by experts that the trend will continue.
Poland's immense focus on human rights and wellbeing, and comfort in general, lead to satisfied and motivated workers and, ultimately, brilliant service.
The work culture of Poland is much like America, indicating that it almost speaks fluent English. Hence, it will be relatively easy for your business to transition. If you outsource your customer support services to Poland, you can significantly benefit and save a lot of money while also providing top-notch customer services.
The majority of the companies in the United States opt to outsource their support teams to Poland due to the substantial time and money savings they can benefit from. The average salary for a call center agent in the US is $36,000, while in Poland, it ranges roughly from $8,000-10,000.
Suffice it to say, the US charges more than 300% more than Poland. Poland especially stands out from other countries in terms of its labor costs to the extent it's deemed one of its top 3 assets, according to a 2016 EY study.
If you still need some convincing, here are several advantages of why Poland is an ideal location for outsourcing your outsource customer support.
1. Robust Education System
Poland has an excellent and powerful education system that merges the contemporary Western approaches with the traditional Soviet legacy of solid emphasis on engineering and industrialism. The learning system is well organized.
According to various education ratings in Poland, it's ranked in the world's top 15 and Europe's top 5. Suffice it to say, Poland significantly invests in the growth of its citizens, and outsourcing to Poland will be even more appealing
2. Close Proximity to Big Financial Hubs
Poland is situated in close proximity to Europe's key financial centers, with Germany being the neighboring state. Hence, its primary centers can be easily reached within a day's time. The low-cost flights make most European countries available to Poland's customer support contact center.
The United Kingdom, Spain, and France can also be easily reached. The robust aviation network within Poland also provides numerous opportunities to reach the United States. It is also fairly easy to send complex documents effortlessly and in no time through Europe.
Moreover, you can easily integrate the state within the business decision-making framework. For an American or European team, a Polish team is the best choice your company can make.
3. Work Ethic is Markedly Western
Another thing that Poland is highly renowned for is its robust work ethic. The citizens of Poland have successfully managed to drive the state out of poverty and transform it into having a progressively bright future.
This can only be achieved by focusing on strong work ethics, and Polish people are quite similar to their US and European colleagues in this manner.
4. Great English Skills
Poland is widely renowned for its outstanding education system. This strength further applies to the use of English too. At present, the people of Poland fall in the list of the top 15 countries concerning English knowledge.
Most Polish speak converse well in English. Even Poland's universities have incredibly robust English departments. In addition, most people have an extreme interest in English. They are also willing to invest valuable time into learning the language.
5. Ideal Timezone
From the viewpoint of timezone, too, Poland is a great country to outsource customer contact. The country has one of the primary time zones (GMT+2). Consequently, you can expect a minimal time difference if you work with someone in Poland from Europe.
Some time zones in the US also overlap perfectly with the Polish one. Hence, you can ask the Polish customer support agents to manage something in the daytime and pass over the results during your earning morning and evening.
Suffice it to say, the Polish time zone is ideally suited for the purpose of outsourcing customer support since it falls across social hours across many countries.
6. Best Cost/Quality Ratios
Outsourcing customer service in Poland generally provides the best cost/quality ratio. Conversely, the country has a competent workforce. The specialists are usually aware of what they're doing.
Conclusion
Poland has established itself as a leading outsourcing destination for IT, software development, and customer support services. With its growing economy, skilled workforce, and advanced infrastructure, it is no surprise that businesses around the world are turning to Poland for their outsourcing needs.
As we have delivery centers in Poland and Ukraine, we recommend reading our overview of outsourcing customer support in Ukraine.
Our outsourcing centers provide cost-effective but high-quality contact center solutions for industry leaders, SMEs and start-ups. Our clients appreciate our multilingual support and are impressed by our ability to meet their needs. We can offer bespoke outsourcing solutions that are ideal for your business.
If you're interested in outsourcing your customer support services to Poland or Ukraine, we're here to help. Our team can advise you on the best solution to meet your needs and guide you through the process of outsourcing your customer support. Please feel free to contact us to learn more about how we can help you grow your business.
Business Tips
Was this article helpful for you? Share it with your friends.