Poor service can be a huge problem in most industries. According to the ACA report, 96% of customers are willing to switch service providers for this reason, and 62% are willing to pay more for good service. On average, all industries in 2020 fell short of expectations for more than a third of customers.
Mediocre service in a highly competitive environment ultimately leads to poor retention, negative social media marketing, and a negative impact on income. According to Shep Hyken's estimates, businesses lose up to $75 billion annually. One can argue with the numbers, because if one company loses customers, another finds them, but this doesn't diminish the problem. Statistics claim that more than two-thirds of companies today compete, primarily based on the study of customer experience.
We will tell you some bad customer service stories that have become a nightmare for negligent companies, and share tips on how to avoid such situations. The article is based on the experience of Simply Contact, a Ukrainian outsourcing contact center serving clients around the world.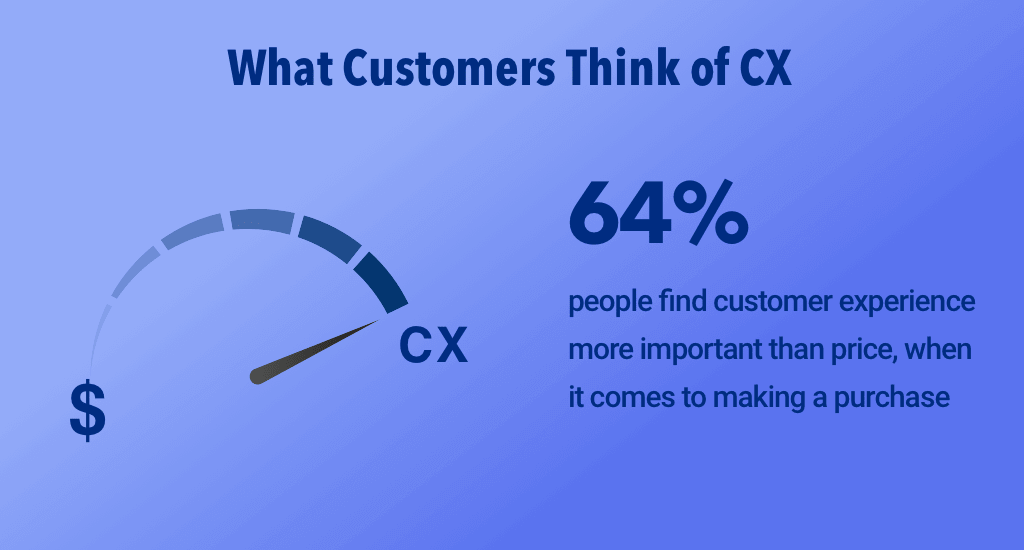 Worst Customer Service Stories
For a company looking to efficiently retain customers, bad customer service experience stories can serve as homework that will shape its future. By the end of 2021, customer experience will be a key metric for brand performance, according to a WalkerInfo report. That's why we decided it's high time we share a few bad customer service examples worthy of your attention.
Insanely luxurious delivery
Amazon's customer support isn't the worst by far, but it also can surprise you at times. Once upon a time, a customer ordered three packs of toilet paper for about $90. Can you imagine the expression on that customer's face when they saw the check with the delivery price going over seven thousand bucks?
The flabbergasted buyer contacted support and even wrote a letter to CEO Jeff Bezos to get a plain refusal to return, motivated by timely delivery without damage. The story went viral after being highlighted on a local TV channel. Amazon was forced to take action and provide a refund, but it did so almost three months later.
The issue was clearly a customer service oversight, which should have checked shipping costs more thoroughly. The situation could have been avoided if staff had the ability to ask questions correctly, rather than relying entirely on automated processes.
"Chaos hotline"
American telecommunications corporation Comcast has a reputation for being the busiest when it comes to responding to people. It is difficult to get through, but this is not the only problem.
One customer had to use the hotline for 3.5 hours to cancel an unnecessary service. Another wanted to terminate the contract over the phone but ran into "employee resistance". For almost 10 minutes, they explained their intention, while the employee aggressively demanded a specific reason. The client still got their way, but the story resonated. The company had officially expressed its regret for what happened, but its reputation had certainly suffered.
Sorry, the ship has sailed...
Airlines become the source of bad customer stories very often. When Chu Lisong Chang arrived at Vancouver Airport to catch a Sunwing Airlines flight to Toronto, she was informed that the plane had taken off four hours ago.
Chu had to buy expensive tickets for another company's flight, although she didn't receive any schedule change notifications. This was an unpleasant situation as it was. But when she turned to the airline and the travel agency that sold the ticket, they shrugged it off - "not our fault". It took a CBC News investigation for Sunwing to make the airlines admit the mistake and correct the situation.
A lifeless robot
This story happened to Mark Hamilton from New York, who in 2013 expressed his dissatisfaction with the work of Bank of America in an unusual way. He did it with chalk on the asphalt opposite one of the bank branches. The protest was stopped by the police who forced Mark to leave the scene. But he did not calm down and posted the story on Twitter. A heated discussion began online.
Bank of America responded by sending messages to everyone who reacted to Mark's tweet and mentioned the bank's online account. Automatically sent out template phrases that were completely irrelevant to the topic and contained the usual offers to help clients resolve some common issues. Such bank messages were sent in response to all the angry tweets but were totally out of context.
Thus, the newsletter algorithm caused a full-on protest, and the story instantly spread on the network. An article about the incident appeared in Digiday, the bank issued an official statement in which it noted that a team of more than a hundred specialists works with each client.
Bank of America claimed that a live person sent the responses. But did this live person really not have a minute to first study the question, and then come up with responses? The truth was so obvious that mistakes had to be admitted.
Waiting for eternity
A regular client of Qantas Airways put the company's hotline to the test. He only wanted to confirm his flight, and the machine said that he would soon be connected to the operator. After two hours of waiting, he was determined to wait until the very end to see how long he could be kept hanging.
After 15 hours and 40 minutes, his call finally reached the receiving end. The client was notified that his initial request was rejected due to an error. In the end, he was able to get through and solve his problem, but as the company later claimed, they did not have information on this call.
Senseless chatter
Live chat can be a great addition to your customer service strategy. It allows you to easily contact the company, and not have to deal with long waiting times, and the chat agent can effectively serve multiple customers at once. But it can also cause poor customer service.
Often, agents are having trouble coping with more complex questions than those that can be answered in a formal way. Template solutions don't always work, and customers leave the chat disappointed. Instead of helping the customer, the robots suggest waiting more and more in the hope that the problem will be solved by itself or that the caller will be redirected to another agent.
The ObamaCare launch was supposed to provide Americans with easy access to new online "health exchanges". At least in theory. In practice, however, the site has had a lot of glitches and flaws reported.
The project has live chat support, but the channel is far from perfect. One potential client spent 20 minutes connecting, receiving about 40 messages "Please be patient while we're helping other people." And all this in the "live" chat. As if some people need help more than others!
Corporate identity thief
In 2011, Netflix subscribers suddenly faced a new issue. They couldn't find their favorite streaming service as it changed its name. The fundamentally new title Qwikster did not even hint at Netflix or some other streaming service.
The situation was even weird. Turning to Qwikster on Twitter to file a complaint, people ended up on the site of the teen keen on the marijuana culture who owned the name. Many then abandoned Netflix altogether, and the company's stock plummeted.
Christmas eve communication breakdown
In 2013, even Santa Claus fell victim to a communication failure. For most of the day on Christmas Eve, parcel delivery company UPS continued to reassure customers online that their gifts would be delivered by morning. Then, all of a sudden, at the very end of the day, thousands of customers were told "no, sorry, the packages would only come after Christmas". Santa was coming late for thousands of UPS customers.
Failure to deliver a product or service is always bad, but the delay in reporting the problem is even worse. The worst thing about this story is that UPS unceremoniously tried to ignore the issue, claiming that "only a small fraction" of customers were affected. The company's image was damaged.
Poor customer service examples like these are a good reason to rethink your customer relationship strategy, find out what worries people the most, and fix the issue.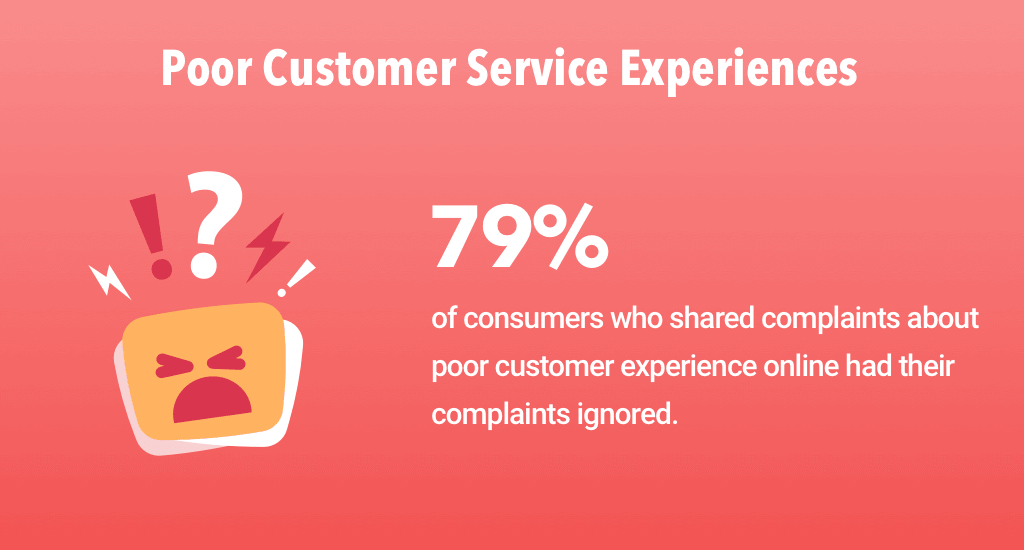 Major Reasons for Customer Dissatisfaction
Even in the midst of a global pandemic, it can be said for sure that people still want to be treated well. At the core of the customer experience is the simple idea that people want to feel seen, known, and appreciated by the companies they buy from. Many companies with the worst customer service do little for this. As a result, they experience serious business issues themselves, the common causes of which are:
consumer attitude: customer service representatives fail to make people feel valuable to the service provider;
non-professionalism: the client doesn't get answers to their questions, and their ideas and suggestions are ignored;
disrespectful air: deliberate uselessness or outright rudeness of company representatives;
non-personalized dialogue: different representatives conduct negotiations with the same client, spawning confusion;
poor organization of workflow: clients spend a lot of time waiting for their requests to be answered.
If you can trace one or more such problems in your company, it's time to think about strengthening the customer support service.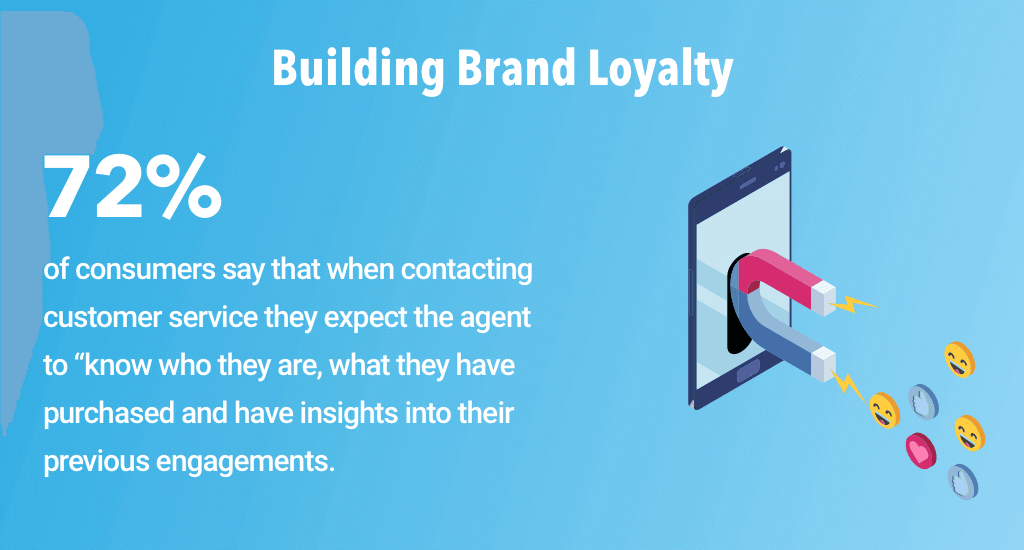 How Client Retention Services Can Help
Businesses always need time and proper employees to resolve relationship issues with dissatisfied customers. This requires the additional cost of setting up an internal service center. Outsourcing can offer a more efficient and modern solution. For example, Simply Contact has extensive experience in building contact centers.
As a rule, the services of an external call center are cheaper than the in-house efforts. You get result-driven performance from the get-go, bringing highly effective results in the long run.
Main Tips to Avoid Bad Customer Service Experience
Well-organized customer service is the backbone of any company. That's why it's important to observe high standards at all stages of negotiations with a client through all communication channels. Here are some tips to heed:
Not all clients are the same, but you need to treat everyone without exception in a human way. Snobbery and neglect in communication can turn into utterly negative consequences.
A friendly attitude is an important part of any communication, but for a client who has addressed a problem, efficiency and a solution are much more important so you have to balance these things out.
Respond as quickly as possible. Issues resolved within minutes or hours make customers happier. If the problem cannot be solved quickly, it is necessary to keep the client informed and warned about the deadlines.
Remove robots from the support chain. Use well-constructed speech. The customer and the service provider must fully understand each other.
Provide as much truthful information as possible. If you are honest and direct in explaining the situation and what to do, even the unhappy client will change in mood.
Hire only skilled, empathetic employees. This makes it easier to understand other people's problems and contributes to the establishment of strong, trusting relationships. The first step to building brand loyalty is to put yourself in the shoes of the customer.
Organize courses for employees, provide a full-fledged knowledge base, and regularly conduct training events.
All the basic advice with a bad customer service experience in mind boils down to one thing: be attentive and sincere. The client gets into the situation and forgives a lot if he sees that he is not alone with the problem.
Bottom Line
A good outsourced support center employs experts who know everything about your products and services. They will confidently answer customer questions as if they were part of your company. Possessing psychological techniques, they will quickly establish an emotional connection with clients, and gain their trust and loyalty.
If you are experiencing hardships retaining clients on your own, let the professionals help you. With Simply Contact, you will never get into a poor customer service story. Contact us with your project description, to get a consultation or a project estimate.
Business Tips
Was this article helpful for you? Share it with your friends.