Enterprise owners know that business doesn't end with closing a deal. Winning a customer over and keeping them loyal is equally important. Loyalty is fostered through competent technical support. And if you want to provide high-quality follow-up services you need to realize that it is rather expensive and difficult. Moreover, it is a distraction when you are focused on expanding your company. What is the way out then? The answer is technical support outsourcing.
Outsourcing as a Way of Doing Business
Being extremely widespread nowadays, outsourcing as a business strategy dates back to the late 1980s. It was at that time that entrepreneurs started to hire people or organizations to do some jobs for their firms without incorporating them into their staff.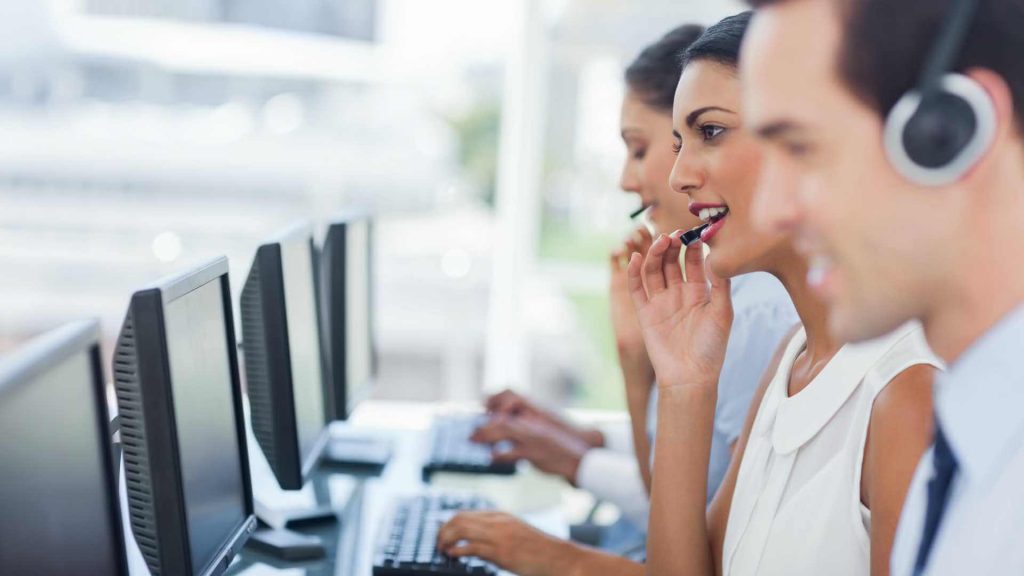 Although it has become quite routine, this business tool is still a subject of vehement controversies.
On the one hand, it is an excellent means of procuring the most efficient resources that will generate maximum revenues. On the flip side of it, the domestic job market suffers when companies employ agents from countries where a cheaper workforce is available. However polar the attitudes to outsourcing might be, reasons to utilize it are quite weighty.
Reducing expenditures. Entrepreneurs are calculating people, so they realize that it is much cheaper to hire a bookkeeper to count the personnel salary once a month or a driver to take them to the bank twice a month than retaining such employees on payroll all the year-round.
Boosting efficiency. This incentive is especially relevant for small and medium businesses that tend to outsource some jobs that are outside their company's competence. For instance, a firm may rent cloud facilities from a vendor that offers adequate software, proper maintenance, and regular updates into the bargain. It will allow the organization to focus on its own activity without distraction from training its in-house IT department and acquiring necessary hardware. And it will be much cheaper.
Enhancing speed. Naturally, experts in a field are sure to do their job faster than a company whose core interests and operations lie elsewhere. Consequently, your business will get a significant competitive edge, which will eventually entail a revenue increase.
Combatting the lack of specialists. For some firms, it may be a problem to find an expert with adequate qualifications in their locality, so outsourcing service to specialists hailing from another area seems the only alternative in this case.
Ushering innovation. Being concentrated on your nuclear pursuits, your firm may be unaware of novel trends in other fields (it is especially true when it comes to the IT sphere). Outsource experts will see to it that you don't lag behind your rivals and the whole world.
Overcoming regulatory restrictions. Since countries have different legal bases, some activities that may encounter statutory constraints in one corner of the world receive a free hand in another. So hiring an outsourcing agent from a country with more liberal legislation will help to surmount (or bypass) this obstacle.
While the latter is certainly not the case all other considerations reign supreme when it comes to technical support outsourcing services, all the other above considerations reign supreme.
Outsourced Technical Support
A couple of decades ago, when outsourcing was only a nascent practice, business owners were shy to confess that they were using it. To them, it seemed like admitting their inability to address challenges within the company and thus equaling incompetence.
Today, the changes in business ethics have led to performing a complete about-face maneuver in entrepreneurs' attitudes to outsourcing.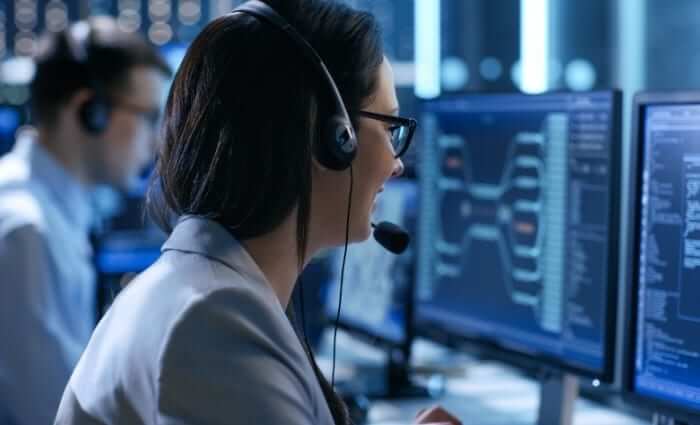 Moreover, the import of outsourcing has increased with whole cycles of production sometimes delegated to a third party. And technical support outsourcing is coming in the wake of these tendencies.
Consistent contact with customers is what eventually makes your business successful. As experts claim, over 70% of customers stop cooperating with a company if its service is poor and inefficient. And technical support is the major (and oftentimes the only) contact point clients and companies have. The latter are to be manned with adequately trained personnel possessing sufficient skills and technologies to deal with customers' complaints, give advice, and provide all possible assistance clients may need.
Are you (as a business owner) sure that you would like to go through all the bother of training and maintaining the requisite staff, acquire software and hardware necessary for exercising support, and pay a pretty penny to finance it all? If you have more important errands to attend to, then outsourced tech support is what the doctor ordered for any business, be it small or big.
Small companies mostly can't afford to coach and sustain a whole tech support department of their own. Large businesses can utilize tech support outsourcing to supplement the work of their in-house staff. It happens if for some reason they are unable to perform their duties, the workload is particularly heavy on some day or their working hours are over. This is when the outsourced support team lends a hand by stepping into the breach.
Pros and Cons of Technical Support Outsourcing
Before deciding whether you should outsource your support services, you should be aware of outsourcing technical support's advantages and disadvantages.
The benefits of outsourcing in this field are considerable. Among them are:
Cost-saving. Of course, you pay an outsourcer to hire and train personnel, procure equipment and software, pay the rent, and handle the calls. However, maintaining an in-house team to do the same will turn out to be more expensive. Plus, expenses are likely to accrue over time with the impending need to update the software, repair the hardware, refurbish the premises, and meet emergencies caused by the unpredictable human factor. In view of this, the best solution finance-wise is to employ the services of an outsourcer that for a fixed sum will take all the trouble upon itself.
Expertise. Dealing with (as often as not) disgruntled customers is a delicate activity. Employees of outsource tech support companies have gone through specialized training to cope with it and have accumulated huge experience in handling various clients across diverse industries and versatile cultures. So entrusting such a tricky business to a qualified team of experts is sure to bolster your company's efficiency.
Upward and downward scalability. Keeping an in-house tech support department, you may realize that their functionality is rather erratic. Sometimes, they have a "shoulder season" with agents free to indulge in business-unrelated activities. Other times they keep their noses to the grindstone with dozens of fuming clients impatiently awaiting their turn to be served. Outsourcing tech support will eliminate such problems since now the call centers will see to it that the lines are manned whenever the need arises and no call stays unattended.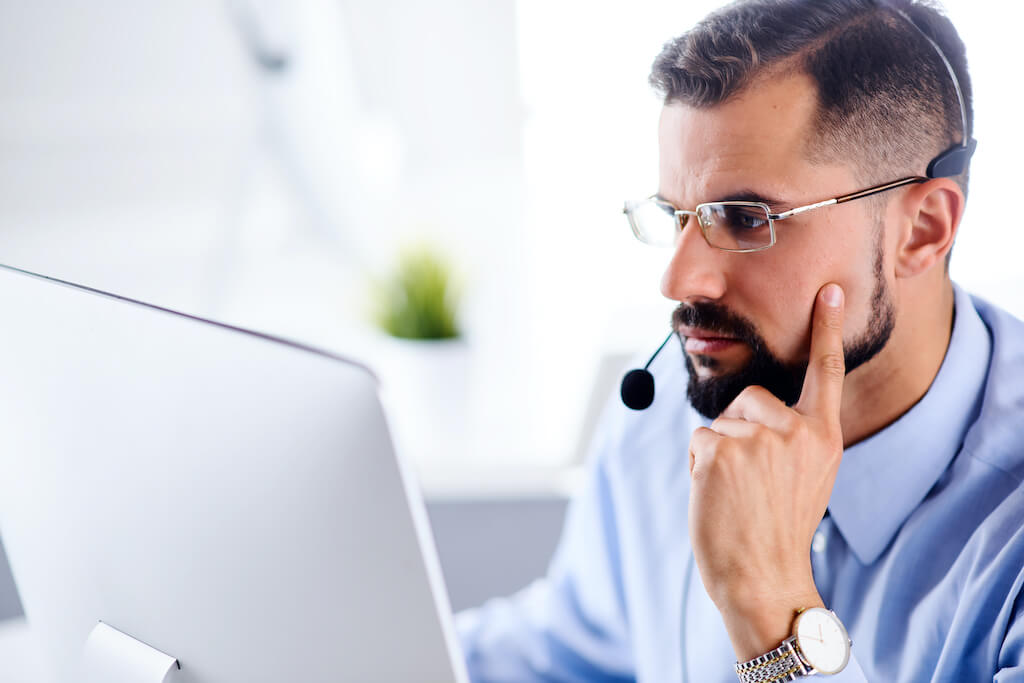 Being a huge boon to tech, support outsourcing is not devoid of some drawbacks:
Support quality. Since it is not your employees who respond to the calls, it is natural that outsourcers can't be as well-versed in your company's products and services as your own personnel. If even your employees may experience difficulties with explaining on the phone what is wrong or distantly fixing the problem, you can't expect outsiders to do it better.
Absence of direct rapport with customers. Communicating through a third party bereaves you of the opportunity to get immediate feedback from the customers. Thus, reacting to their complaints and requests will have a lag.
If the listed disadvantages do not scare you and the advantages appear beckoning, you should decide on the services you want to receive from an outsource tech support center.
Technical Support Outsourcing Services
Outsource companies offer a whole scope of tech support services.
In the narrow sense, tech support is understood as a help desk customers can address to get guidance related to products or services the company provides. The guidance is delivered through multiple channels, including email, toll-free telephone numbers, websites, online chats, and so on. It is the core service provided by all outsourcers and has a three-tiered structure.
Level 1 support consists of collecting information from the customer, analyzing the symptoms of the problem, and offering a solution to address it. In this way, the simplest problems can be overcome and it happens mostly by employing a knowledge management tool of some kind. About three-thirds of all issues can be settled in this way.
If the client's problem belongs to the other 25%, it is relegated to the next level.
Level 2 goes deeper into the nature of the problem, which presupposes the involvement of more experienced staff (and is, therefore, more high-priced). The experts of this level check what has been already done by Level 1 personnel and address the issue by employing more advanced methods of analysis and troubleshooting. If the solution is not possible at this stage, Level 3 comes into play.
Level 3 specialists provide the highest expertise and deal with the most difficult problems. Their responsibilities are not restricted to assisting the employees on the previous levels but include the development of solutions to potential issues that may arise in the future.
As a rule, outsourcers provide Level 1 and 2 tech support because the Level 3 specialists ought to possess highly specialized knowledge and advanced skills to accomplish the mission successfully, which is usually the case with in-house staff. But since the majority of problems can be dealt with at these two tiers, such services cover practically all issues that customers raise.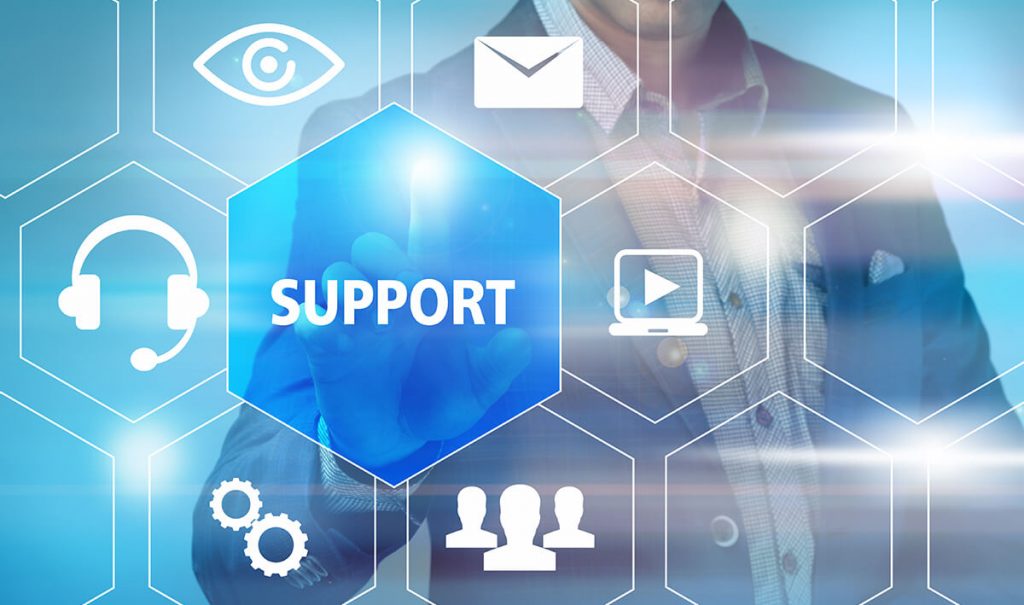 The broad understanding of technical support encompasses other services as well, namely:
Pre-sale services. They are called to engage more clients and include procurement of customer information and its analysis, lead generation, order management, etc.
Customer sales services. These aim to ensure the smooth process of selling and embrace order processing, payment support, solving billing matters, and so on.
Post-sale services. They focus on providing the customer with product-related assistance including installation and warranty support, return authorization, application maintenance, etc.
Technical support per se. It is designated to address such issues as remote software, network and server support, remote infrastructure maintenance, trouble ticket management, disaster recovery, and the like.
Before choosing an outsourcer, you must fully realize what services you need and make sure the partner you opt for can provide all of them.
Conclusion
If you are a business owner you are sure to realize that business is not about selling things and making money. In the first place, it is about keeping your customers satisfied (which, of course, will eventually increase your revenues). Hiring an outsourcer to manage your tech support is a cost-effective practice to improve your efficiency. By recruiting an experienced team of skilled specialists who will maintain a close rapport with your clients and streamline addressing standard problems you will be able to take your company to the next level.
Business Tips
Was this article helpful for you? Share it with your friends.